Kun becomes a Culer: Aguero signs a two-year contract with Barca
31.5.2021.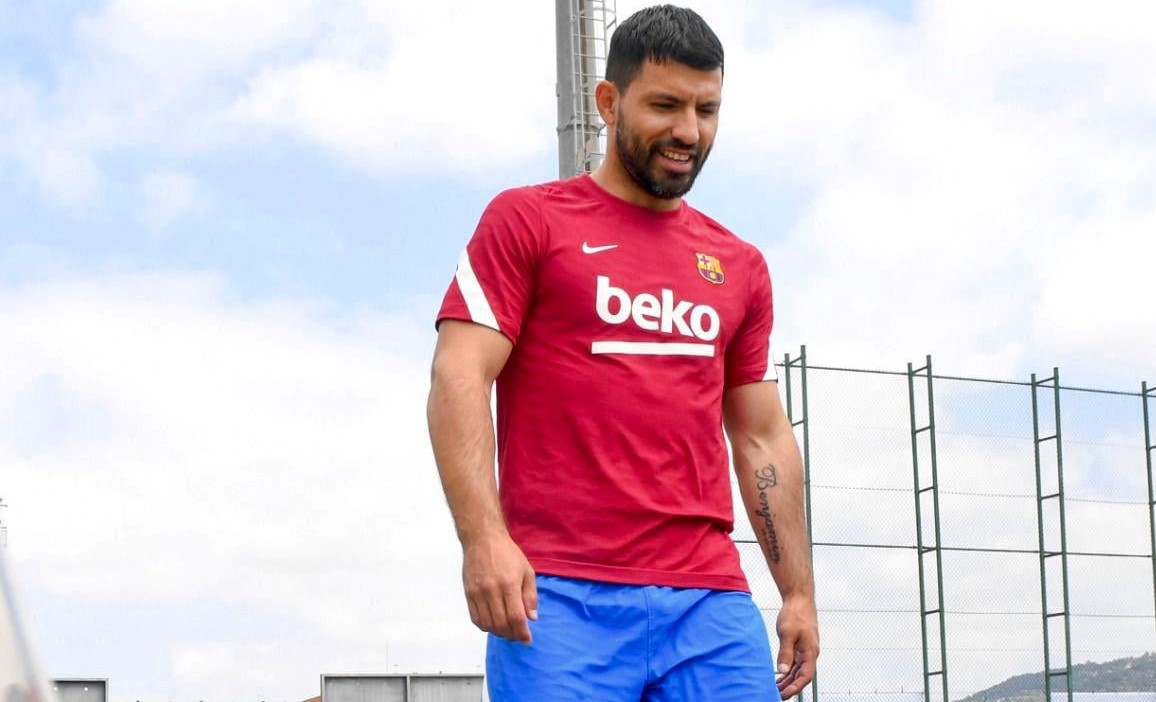 For 10 years the 32-year-old Sergio Aguero played and bombarded for Manchester City. Such a long and prolific period that it has somehow slipped the collective mind that Kun played in Spain before and not for a short while. The Argentinian had 230 games for Atletico Madrid before he moved to England, scoring 100 goals and making 46 assists. Now, he has returned to La Liga but to a different club.
As Barcelona gave Luis Suarez away last summer and Atleti picked him up, now Barca has taken an Atleti icon in Aguero. The club has officially announced that Kun has signed a contract for the next two seasons! While his buy out clause is set at 100 million euros.
Aguero played 175 games in La Liga, scoring 74 goals and making 29 assists, meaning he recorded a goal involvement every 128,4 minutes. Atletico earned €40,000,000 after after five seasons at the club during which he never played fewer than 31 league games per season. Overall, he played fewer than 47 games per season for Atletico only twice.
For Barca fans, this announcement has extra weight as it is known that Lionel Messi is the godfather to Aguero's son Benjamin. The two have been great friends for the longest time and for Culers, Barca fans, this signing is a signal that Messi will extend his contract with the club.
Aguero will have another familiar face at Nou Camp as the Manchester City defender Eric Garcia is also set to sign for the Catalans. To resign actually, as he came through the club's youth system.
Barca is expected to get Gini Wijnaldum as a free transfer as well while the move for Memphis Depay could also be on the cards. Although some sources believe he is only the wish of Ronald Koeman and his future at the club is in the mist.
Aguero left an unattainable legacy at Manchester City.