Koeman on De Jong: He's more complete now than when he played for Ajax
28.1.2021.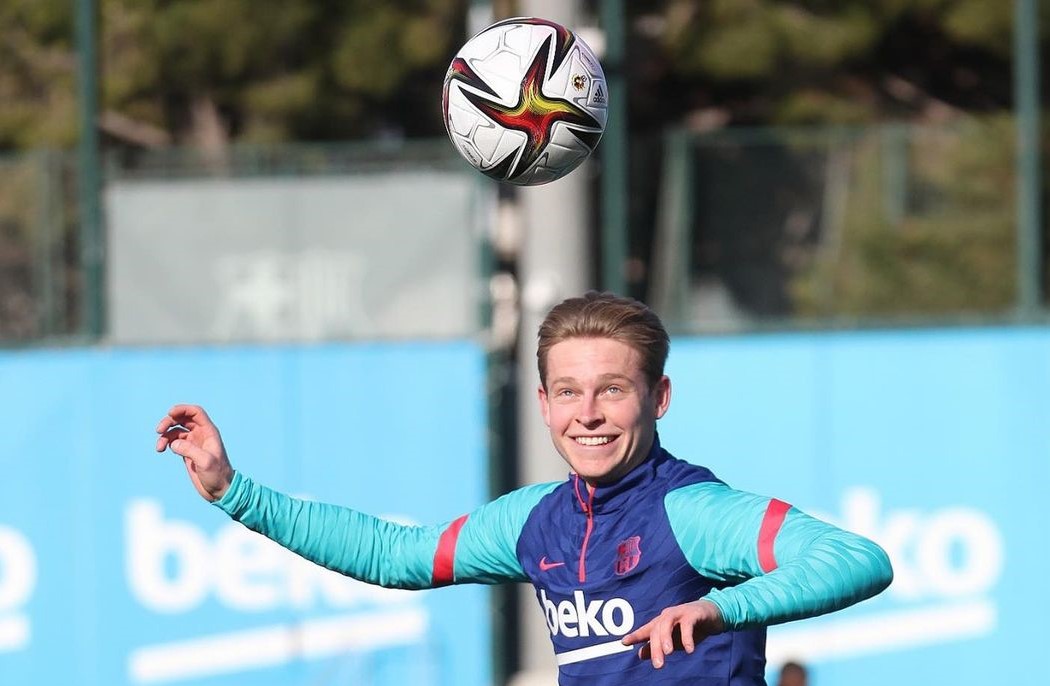 Frenkie de Jong was the first of Ajax's newest golden generation to leave the nest and he took the road often travelled from Amsterdam, by joining Barcelona. The midfielder was already impressive with the young Dutch team, he met his expectations at Camp Nou, and now he's exceeding them.
De Jong already played in 27 games this season and scored five goals, making four assists, both mostly from the double pivot position. For the last whole season, he scored only two times. Ronald Koeman believes that this younger countryman has vastly improved compared to his days with the Lancers.
"We need him. We need our midfielders to be offensive, and he helps build from the back. We've spoken with him to help his offensive game and score more than one goal per season. He's more complete now than when he played for Ajax," stated the former Barcelona player, current manager.
Koeman explained why is it that De Jong is playing with more direct results in this campaign.
"First of all, it's the player by himself, he changed because he plays in the more offensive position in the midfield. And we need that because we have three strikers but we need also the help from our midfield players. He's doing that, he has the physicality to do that during the 90 minutes and also the technical quality by headers, by shots, and his ability to find space and time to arrive in the box."
De Jong himself commented on his new addition to the game with goalscoring.
"I don't know how many I'm going to score. I'm getting into the box a little more now and that's why I can score more. We had enough opportunities to score, we played quite well. We're in a good moment and the team is doing well. We're growing every week and we have to continue like this," stated the 23-year-old.