Klinsmann: I see a lot of similarities between Lewa and Haaland, they have that hunger
22.1.2022.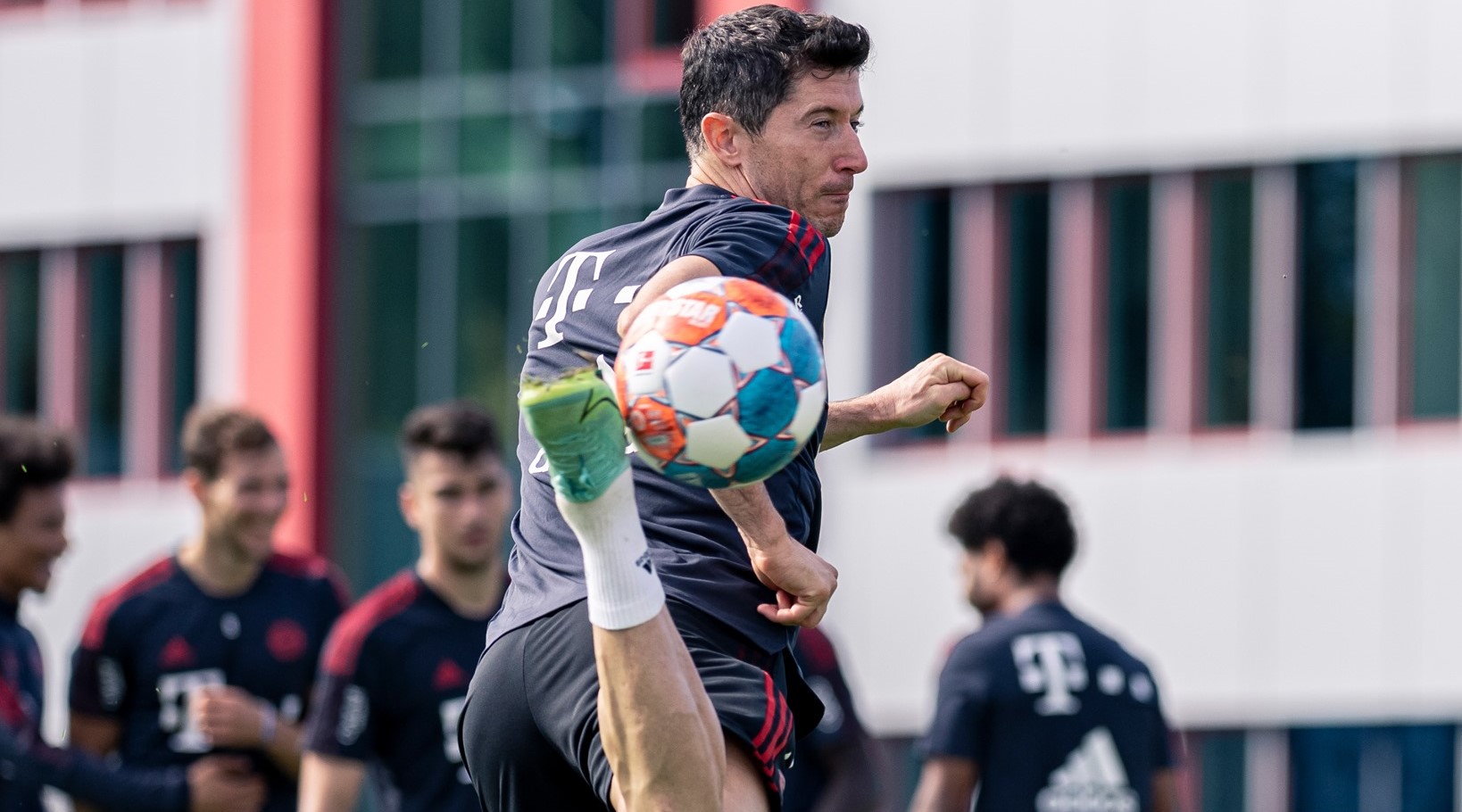 Both of them find themselves in the top three of the best goalscorers in the big five leagues across 2021. They've been linked as possible teammates in the future, although the veteran needs to be convinced of such possibility. A scary proposition as Robert Lewandowski and Erling Haaland are the cream of the crop when it comes to modern-day strikers. While an old-timer Jurgen Klinsmann explains what makes the Bundesliga stars so impactful.
The legendary German striker, who found himself placed highly on the list of strikers who scored against the most clubs in the top five leagues, addressed the recent success of Lewandowski.
"I think one major characteristic we have seen from Robert Lewandowski over so many years now is just his hunger. He's just extremely hungry for goals. That means that when he scores his first one, he wants a second or a third one. I don't know how many hat-tricks he has scored over the last couple of years. That is what fascinates me as a former striker. Just his hunger - his incredible desire to score again and again and again," said Klinsmann.
Lewandowski recently scored his 300th and 301st goal in the Bundesliga and Klinsmann singles out his mentality as key.
"If you are his opponent you never know at what stage he will be satisfied. It seems like he is never satisfied. He is still going for the next one and that is what really shows the difference between a top striker - a great player - and his own level to which he has catapulted himself over the last few years. It's just fantastic to see."
With Erling Haaland viewed as the next great striker and both of them playing for German rivals, the parallels between him and Lewa need to be made.
"Well I think you see a lot of similarities when we talk about that hunger, that desire to score. Haaland has that hunger as well. He always wants more - he always wants another one. Both link up really well with their teammates, so they are good in combination play and they are smooth… They are both also able to give assists to other players to score, which I think is important as well. They are kind of complete."

Although Klinsmann still gives the edge to RL9, he is certain that Haaland will own the future.
"When I talk about Erling Haaland I always talk about young Lewandowski in a certain way. When you look at Robert Lewandowski you see the experience. He is still in top shape, still good for another couple of years, but when I see Erling Haaland I see the young version of Lewandowski in a certain way. We will see how this plays out over the next few years. I think Lewandowski still has the edge, because of his experience and also because of the titles he wins year in, year out. He's a step ahead there, but Haaland will definitely be the future."