Klaas-Jan Goalscoraar: The Dutch forward reaches 400 career goals
17.2.2020.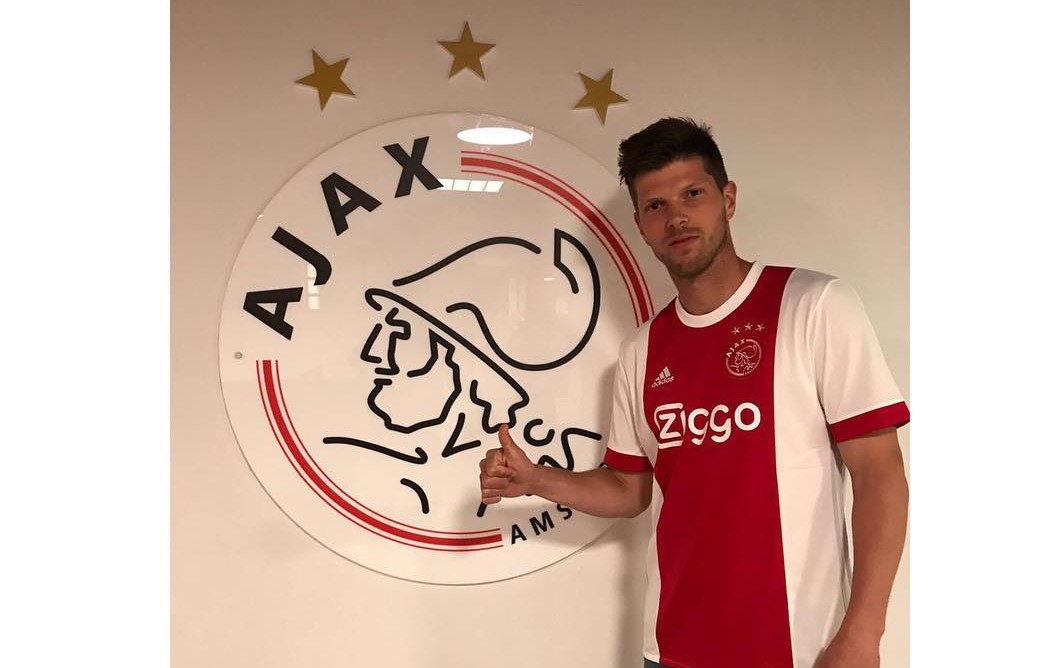 These days, strikers need to do everything - close down opponents, participate in the build-up play, and trackback. However, there is still room and affection for the proper number 9s. Those whose priority is strictly scoring goals and all those other things come much, much later. Klaas-Jan Huntelaar is a proper representative of an old school striker and the veteran has reached 400 goals in his career this weekend.
Huntelaar scored the last goal in Ajax's 3:0 win over Waalwijk, in the 90th minute and he has done it in the way he best knows how. Lurking in line with defence and waiting for a cross to make it look easy. Which it wasn't. Especially to do it 400 times in club and national team games.
Hopsa de 3-0 door niemand minder dan The Hunt!! @KJ_Huntelaar @ajax @ajaxlife @AFCAjax_EN @Ajax1nl pic.twitter.com/TN8BaCOtlC

— #dewereldslaatdoor (@O_Z_te_A) February 16, 2020
A feat might not look as impressive until it's compared to the other great Dutch strikers as Robin van Persie, Ruud Van Nistelrooy, and even Marco van Basten didn't reach the 400 mark.
Klaas-Jan is a true representative of the Dutch school of football, being a technical and smart striker, Huntelaar represented his country 76 times and has 42 goals in the Orange shirt! With the U21 Netherlands squad he has 18 goals in just 23 matches.
Huntelaar is the second-top scorer of the country known for cultivating attacking football, only behind RVP.
Despite starting his professional career in PSV, Klaas-Jan has become an Ajax legend with 151 goals scored for the club in two stints. First one bringing him 105 goals in 136 matches between 2006 and 2008. His second era in Amsterdam saw him mostly be an impact sub and scoring 46 times in 101 matches played.
Former De Graafschap', AGOVV, Heerenveen, Real Madrid, and Milan man stayed at Schalke for the majority of his career where he had an impressive ratio of 0.525 goals scored per match. 126 in 240 games played.
"Eat. Sleep. Score. Repeat" was the mantra that led the 36-year-old to a career with 712 games behind him. With the way he takes care of himself physically and the joy he has for the sport, Huntelaar could be far from done. Pure Klaas knows no years.