Kingsley Coman scored a header in the Champions League final but is scared of them
23.9.2020.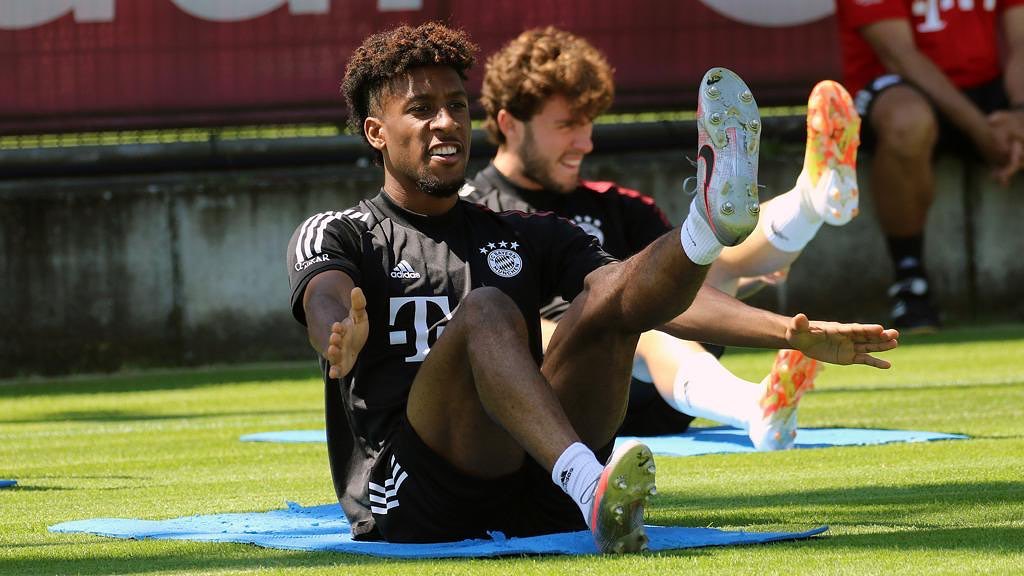 The 2019/2020 Champions League finished saw just one goal, scored by Kingsley Coman, and enough for Bayern Munich to triumph over Paris Saint-Germain. The 24-year-old winger scored with his head after a Joshua Kimmich cross to the second post, a routine finish it seemed. But now the winger revealed he is scared of headers.
The 59th minute was being played when Coman entered footballing history with a goal, and he talked with UEFA about that moment.
"It all happened very quickly, but I was fully focused. The ball was on the right-wing so I moved to the centre. At such a moment you don't think much about it. The ball came to me and I put my head down. That's not exactly my forte and I was even a little scared when I headed the ball. But luckily he went in," said Coman.
Even the interviewer was bemused by Kingley's confession of being scared of headers but the winger didn't shy away from it. 
"Yes always. That hasn't changed. You can see that in the pictures too. I closed my eyes when I headed. It comes instinctively, it's a natural reflex. I always try to keep my eyes open, but at the last moment I always have this reflex."
Closing your eyes when you head the ball is one of the biggest sins even in youth football and Coman's teammates at Bayern regularly make fun of him for that. 
"The day before the game we trained corners and headers and I didn't convert a single header. It's just that I get scared with headers and my teammates joke about it. That happens regularly. So everyone teased me a little bit, but it was totally positive."

Coman also gave an interesting insight into his mentality as a winger, valuing assists more than goals.
"Yes, it was an incredible moment. I usually don't celebrate my goals at all because goals don't evoke great emotions in me. I prefer to set goals. That's why I'm not known for celebrating goals. I just don't have that voice inside of me that says, 'Wow, great!' But of course all emotions came up with this goal, it was outstanding. There were incredible feelings in me."
As of now, Kingsley has 34 goals and 37 assists in 193 games played for Bayern, Juventus, and Paris Saint-Germain.