Kimmich in tears following an injury suggests it's a big one
8.11.2020.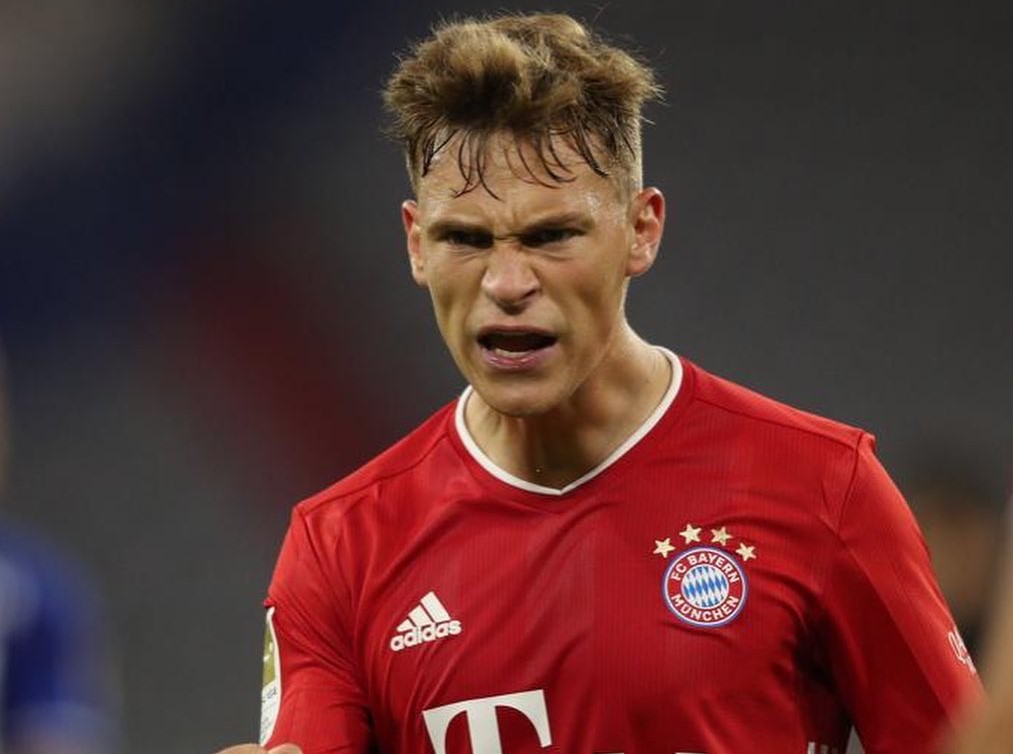 Bayern Munich triumphed over Borussia Dortmund in the German derby but the Bavarians can't enjoy themselves too much as Joshua Kimmich had to leave the game in the 35th minute following an injury.
Kimmich was trying to stop Erling Haaland from counter-attacking and overextended his leg. He couldn't stand up while the Norweigan striker continued onwards. After the attack was finished, the cameras showed the German footballer in tears. A terrible sign that the holding midfielder felt the injury was a big one.
Can't believe Haaland stayed on his feet here, and Kimmich was the one that got injured...

This guy is indeed a machine ??pic.twitter.com/jhDml81FmL

— ???? Football (@NORftbl) November 7, 2020
When he finally stood up with help from Bayern's medical staff, the 25-year-old was shown a yellow card. He was replaced by Corentin Tolisso.
It's still not officially just how bad the extent of Kimmich's injury is but German media report that there is suspicion of a lateral ligament injury.

Bayern's tactician Hans Dietmar Flick spoke about the injury following the hard-fought win.
"We'll have to wait and see. He's one of our key players in that position. A lay-off wouldn't be easy to deal with. I don't know yet and don't want to anticipate anything. We have to wait now. I am not participating in speculation," said the manager Hansi Flick.
Kimmich's partner in midfield Leon Goretzka commented that his compatriot has a good healing ability.
The 25-year-old is a leader at Bayern, with 233 games already played for the side with 27 goals scored and 64 assists made. The injury comes shortly after Flick issued high praise for him.

"Joshua Kimmich is an absolute professional, a mentality monster. He's always in the game, he never gives up. He's one who always pushes but of course has enormous quality on the ball," stated Flick earlier this week.
Kimmich was included on Joachim Low's list for the Germany national team as we have the international break in front of us but he is definitely not going to feature in the games.