Kevin De Bruyne enters Premier League's top 10 assists makers and might go up to number two, but the top spot is unreachable
21.3.2021.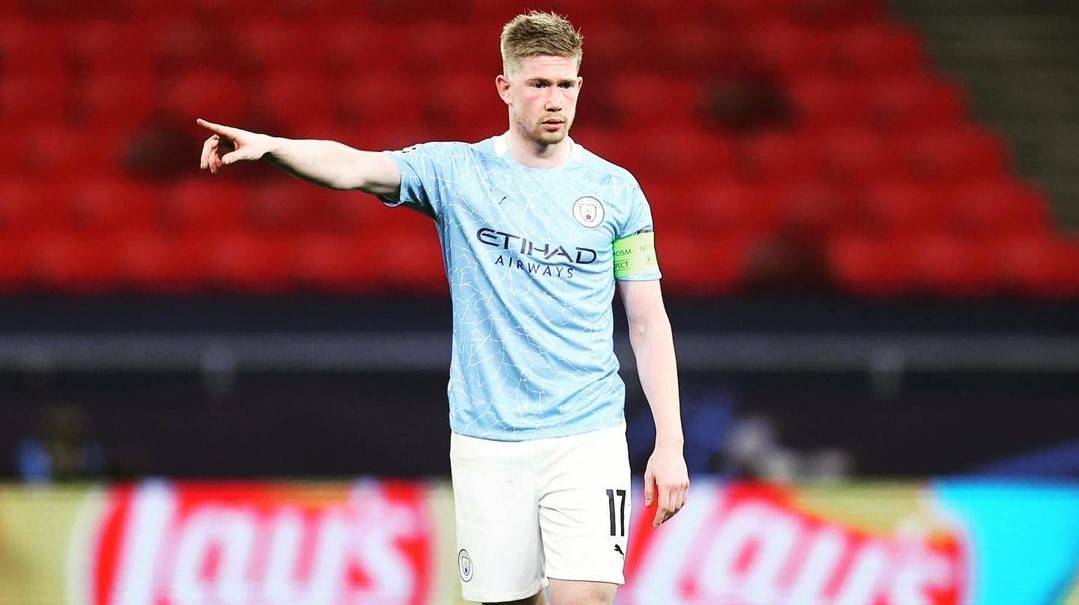 Few would argue that Kevin De Bruyne isn't the best midfielder in England and a lot of people would give him that title when the whole of Europe is looked at. The Belgian solidified his status as a world-class, legendary-status-reaching midfielder by cracking the Premier League all-time assists top list!
Last week, De Bruyne reached to the number of 77 assists in the competition, becoming the 10th highest assist maker in the history of the most competitive league in the world. But what's actually surprising, is that KDB is only the second player active in the Premier League who is not just in the top 10, but the top 30!
Juan Mata of Manchester United who shares the 31st position with Didier Drogba and Eden Hazard is the next current PL player.
De Bruyne most recently leapfrogged names like Christian Eriksen who is at 62 assists and is a current Serie A player. Manchester City's creator also went past Alan Shearer, Matthew Le Tissier, and Gareth Barry who stopped at 64 assists. Darren Anderton had 68, another Inter player Ashley Young had 69, Andre Cole is 13th with 73, while Thierry Henry is next with 74.
Teddy Sheringham was evicted from the top 10 list of Premier League assist-makers with De Bruyne surpassing his tally of 76.
The stats used are from the official Premier League website and doesn't consist of converted penalties conceded on the player. So the assist numbers would be higher on Transfermarkt for instance.
10. Kevin De Bruyne - 77 assists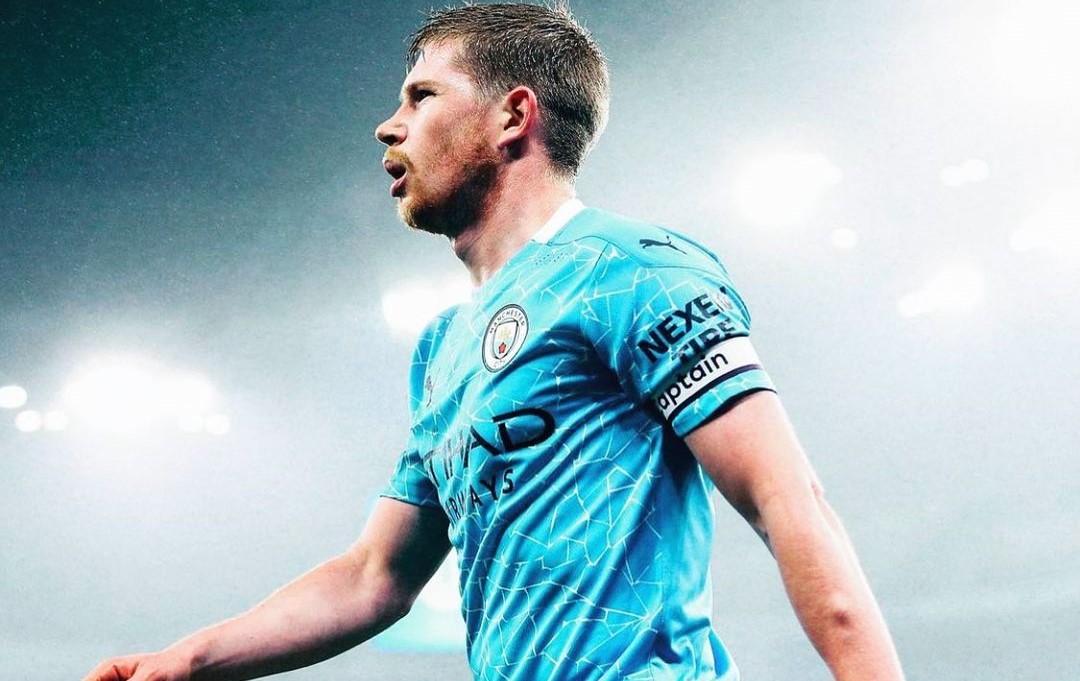 Now Manchester City's long-time player, Kevin De Bruyne reached his tally of 77 passes leading to goals in 175 matches! Leading to a ratio of 0,43 assists per match! All while dishing out a solid goalscoring tally as well with 41 goals scored. Even though he is going to be 30 this year, KDB could have a prolific career for many years to come as City's play suits him perfectly and he doesn't have a lot of mileage.
Unfortunately, he is somewhat injury-prone, but the Belgian could very well reach the top five of this list in just a couple of seasons. Possibly even by the end of the 2021/2020 campaign as he got 20 in the previous season, 19 in 2016/2017, and he could be getting some prime reinforcements company in the following summer.
9. David Beckham - 80 assists
While his Premier League tally has definitely been lowered by the four seasons David Beckham spent in La Liga with Real Madrid, the uncrowned, unofficial assist-king of the British isles is positioned shockingly low on the list of the league's best assist-makers.
De Bruyne might as well surpasses him by the end of the 2020/2021 season as he is only three assists behind. But to make matters look even better for the surging Belgian, the man with the trademark cross got to his tally in a far greater number of games - 264! Making for a tally of 0.25 assists per match, almost half as good as KDB. Manchester United's Beckham did sprinkle a somewhat surprising number of goals for a traditional winger - 62. His free-kick taking definitely held to its reputation on that front.
8. James Milner - 85 assists
Up there in another important all-time list: players with the most caps in the league, positioned fifth with 558, it's not a big surprise that Milner managed to get some assists throughout all those years. Representing Leeds United, for which he didn't have a single assist, but also Newcastle, Aston Villa, Manchester City, and Liverpool to reach his total tally of 85 assists. With 55 goals as well!
Milner got most of it - 30, at City. With 25 coming in the shirt he is currently defending, and 21 for Aston Villa. With an assist per match ratio of 0.15, it's clear to see that Milner got on this exclusive list on the merit of longevity first but that doesn't take anything away from his successes.
7. Steven Gerrard - 92 assists
The loyal son of Liverpool FC was a man who did it all. Slide into tackles, shoot from distance, press, finish in the box, head the ball, but he also combined for a fair share of assists. Playing in 504 games and getting 92 assists, Gerrad has a vaguely better ratio than Milner with 0.18 assists per match.

Gerrard had a famous connection with Fernando Torres but he was even better at putting the ball into the net himself so he adds 121 direct goals to his goal involvement all-time PL tally.
6. David Silva - 93 assists
Still an active player, but David Silva left England last summer after 10 years and joined La Liga side Real Sociedad. Manchester City's legend destroyed the idea that smaller in stature players can't cope with the physicality of the Premier League and used his technique and low centre of gravity to put up 93 assists.
The Spaniard played in 309 games for City after arriving from Valencia, meaning he got to his tally with a ratio of 0.30 which is better than all the other players on the list so far, bar his former City teammate De Bruyne. Silva also knew how to disturb the net himself and bagged 60 goals as well.
5. Dennis Bergkamp - 94 assists
Arsenal legend Dennis Bergkamp played only for the Gunners in the Premier League and got to his tally in the English division across 315 games. Meaning that the long-retired Dutchman has 0.29 assists per game in the Premier League. Alongside 87 goals in the top competition on the British isles.

Looking realistically, KDB should be able to overtake him and possibly even the next three names on this list of Premier League's top assist kings.
4. Frank Lampard - 102 assists
Chelsea legend Frank Lampard is known as the best goalscoring midfielder in England and probably wider, racking in 177 goals and being ranked fifth on the all-time PL list. But he had his fair share of assists, getting to 102 assists in the Premier League while playing 609 games, the third-highest in league's history as well!
Lampard played for the Blues but also for West Ham prior, and shorty for Manchester City as well. So his assist-making tally stands at 0.16.
3. Wayne Rooney - 103 assists
The English have truly defender their place in the assist-making field of the Premier League with half of the players in the top 10 coming from England. With an additional seven when expanding the scope to top 20 assist-makers. Wayne Rooney's Premier League career started of very young and finished somewhat early with the versatile forward representing Everton twice and Manchester United for the longest time.
Overall, Rooney got to 491 matches and scored 208 goals in the time! With countless ball recoveries which as well. As far as assists, he got to 103 and a teammate-helping ratio of 0.20 assists per match.
2. Cesc Fabregas - 111 assists
Yet another player that started his Premier League journey awfully young, Cesc Fabregas will be remembered primarily as an Arsenal man although he did represent Chelsea later in life. The now Monaco player has achieved his assist tally of 111 across 350 games, 212 for the Gunners and 138 for the Blues. Reaching a ratio of 0.31 assists for the man who did spend three of his prime years at Barcelona.
Former Arsenal captain also scored 50 goals in the league but recorded countless passes that opened up a goalscoring action. This is the highest Kevin De Bruyne can ascend to realistically, as the next man is untouchable and leagues and bounds ahead of the rest.
1. Ryan Giggs - 162 assists
A one-man club, the trophy collector Ryan Giggs also collected a staggering number of league assists, stopping at 162. Giggs is the second most capped player in the history of the competition behind Gareth Barry, with 632 appearances in the league for Manchester United.
The Welshman got to 0.25 assists per match in the end and even him can't hold a candle to KDB on that regard. Yet, Giggs did score 109 goals as well. His best assist tally per season came in the 1999/2000 campaign when he got 12 assists, repeating the feat in the 2009/2010 campaign, showing that his longevity wasn't forced and milked out. Giggs's record seems to be safe for at least 10 years and an assist prodigy that has yet to surface.