Juve's Chiellini concedes the title race defeat: We focus on a Champions League place
4.4.2021.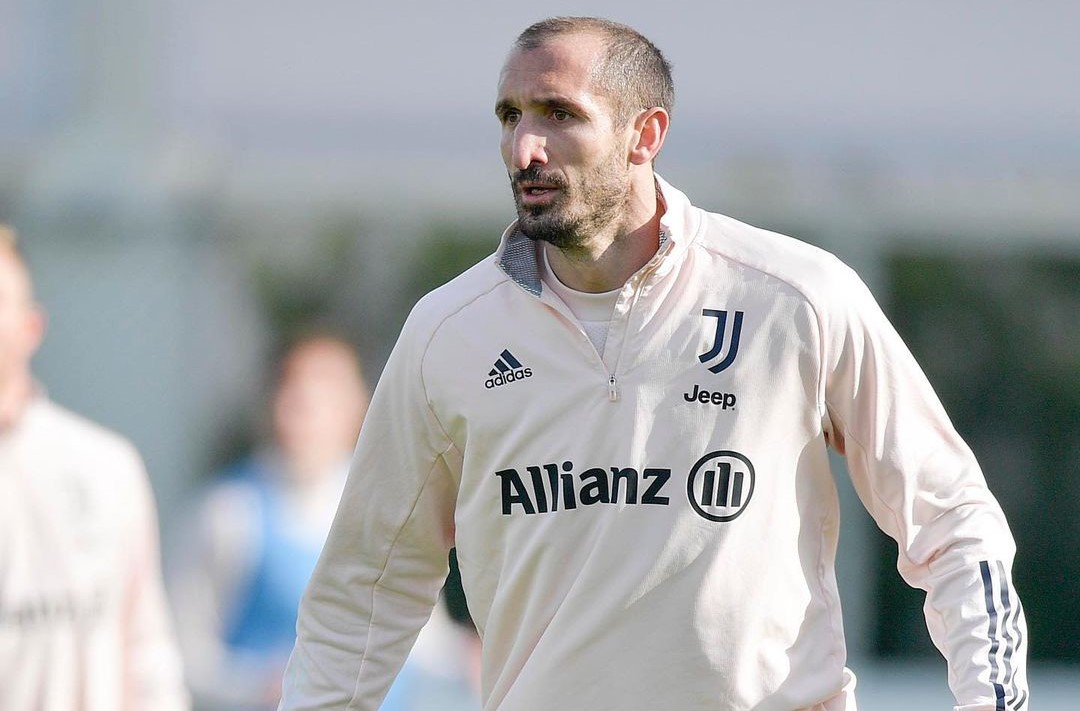 With a 2:2 draw against Torino, after taking the lead and then going 2:1 down, Juventus has basically lost the title. Inter did their part with Bologna, winning the game 1:0 and now the Milano side has 12 points more than the Old Lady. Now, the nine-time straight Serie A winners are conceding the defeat. Instead, dropping way down in their ambitions for the season, aiming only at securing the Number four spot.
One of the veterans of the side Giorgio Chiellini has spoke about the unsatisfactory result in the Turin derby.
"We made some mistakes that you cannot afford at this level. It's a pity, because when we had the sharpness to keep the game in hand, we didn't run many big risks, and we created lots of chances," stated Chiellini.
A team that won nine leagues straight has failed somewhat miserably in the 2020/2021 campaign. Now the side is level on points with the one place lower-ranked Napoli at 56. While the sixth Lazio is at 52 points, and Milan and Atalanta with a game more have 60 and 58.
For Chiellini, Inter at 68 points is unreachable and the team should be focused solely on getting the top four spot.
"We have to stay united and do as little talking as possible. Let's avoid proclamations, instead working day after day, knowing that we have a very important game coming up on Wednesday. We must go forward and try to do our best so we can achieve an important target for us, a Champions League place. We've also got the Coppa Italia Final coming up."
Chiellini is the only player in the team next to Gigi Buffon who has his contract expiring in the summer. Yet he claims there is no problem there and that he will address it after the season concludes.
"I am surprised by the rumours about my future. It's not a problem and it's certainly not something we are discussing now. I haven't made a decision yet and I am fully concentrated on the present. You won't have any news from me until the end of the season, then we also need to see what the club will decide. I can assure you that Chiellini and Buffon will never be problems for Juve!"