Juve's after-class quartet: Chiesa reveals how he and Kulusevski are learning from Ronaldo and Dybala
8.1.2021.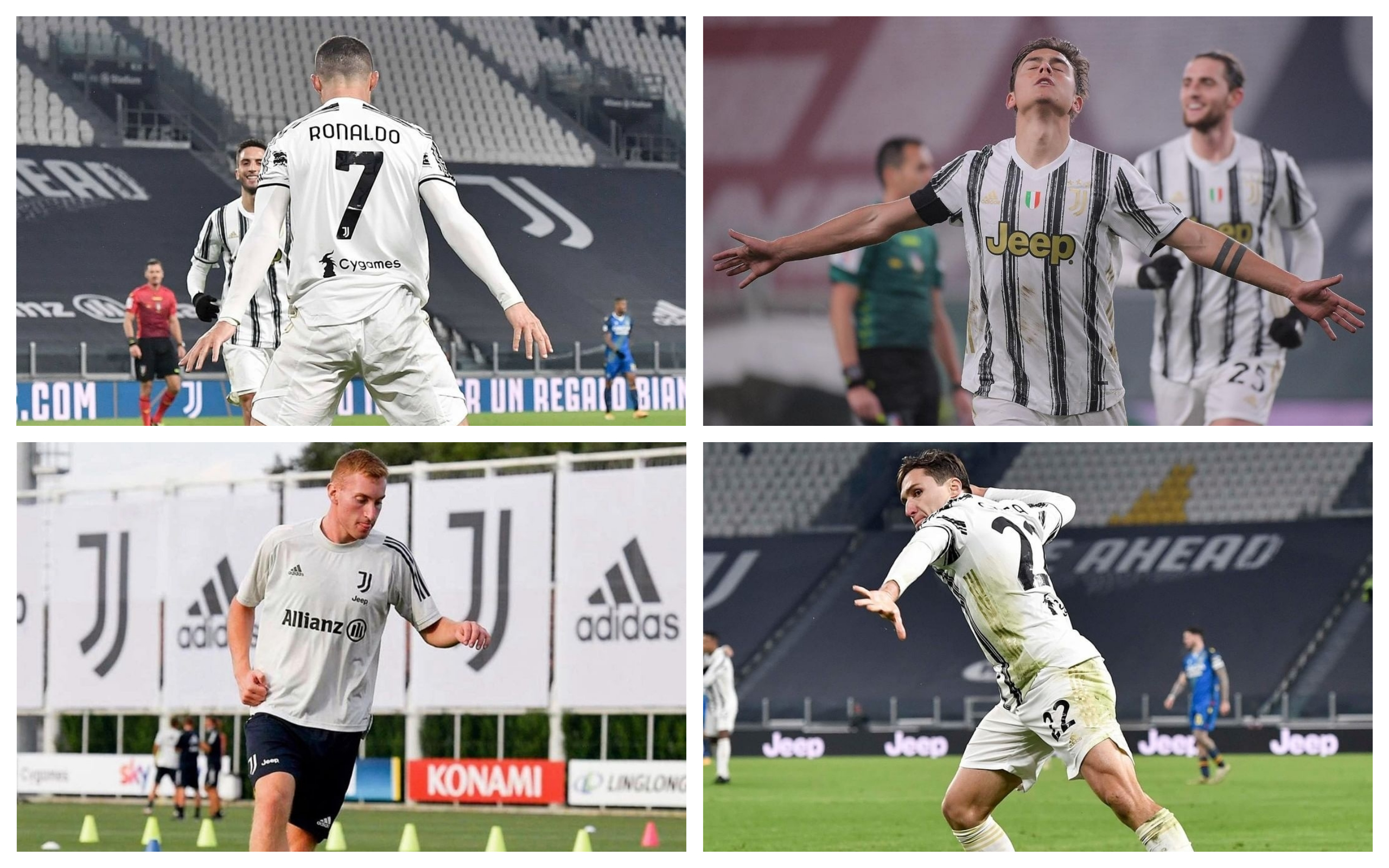 Federico Chiesa was the hero of the victory Juventus got over Milan with two goals, both assisted by Paulo Dybala. The Italian has scored five goals and made five assists since arriving from Fiorentina late in the summer transfer window. His goalscoring has improved quickly and he reveals the secrets behind it.
Having world-class training partners help, as the 23-year-old is staying after training to work on his shooting with Cristiano Ronaldo and Paulo Dybala, with Dejan Kulusevski another winger who is learning the trade from two maestros.
"More than anything else, it's the continuity of performance. Even if you don't score, you must play well, you have to give everything. And the goals are the result of this. The coach asks me to throw myself into the spaces because players like Dybala and Cristiano see things that the others don't. I always stay with them and Kulusevski after training to do shooting challenges and that work led to something today," stated Chiesa.
Andrea Pirlo explained the role his young countryman has in the team.
"We signed him so he could take men on in the final third, his position might change, but his role does not," said the manager.
Chiesa feels like it's a whole different level at Juve than at his previous club Fiorentina.
"They ask for something more from you. The responsibilities are greater. I'm always generous on the pitch, I always try to help the team even in defence."
For the first goal against Milan, Chiesa combined with Paulo Dybala as the Argentinian dished out a backheel assist.
Interestingly, field microphones captured the dialogue between the Juventus stars during goal celebrations.
"You are great Paulo, you are great," Chiesa told Dybala, who replied, "So, next time come and hug me."
To show that the mentoring is done not only after training.