Juve to pay total of €91,600,000 for Vlahovic! Buffon claims Bianconeri got the third biggest talent currently
29.1.2022.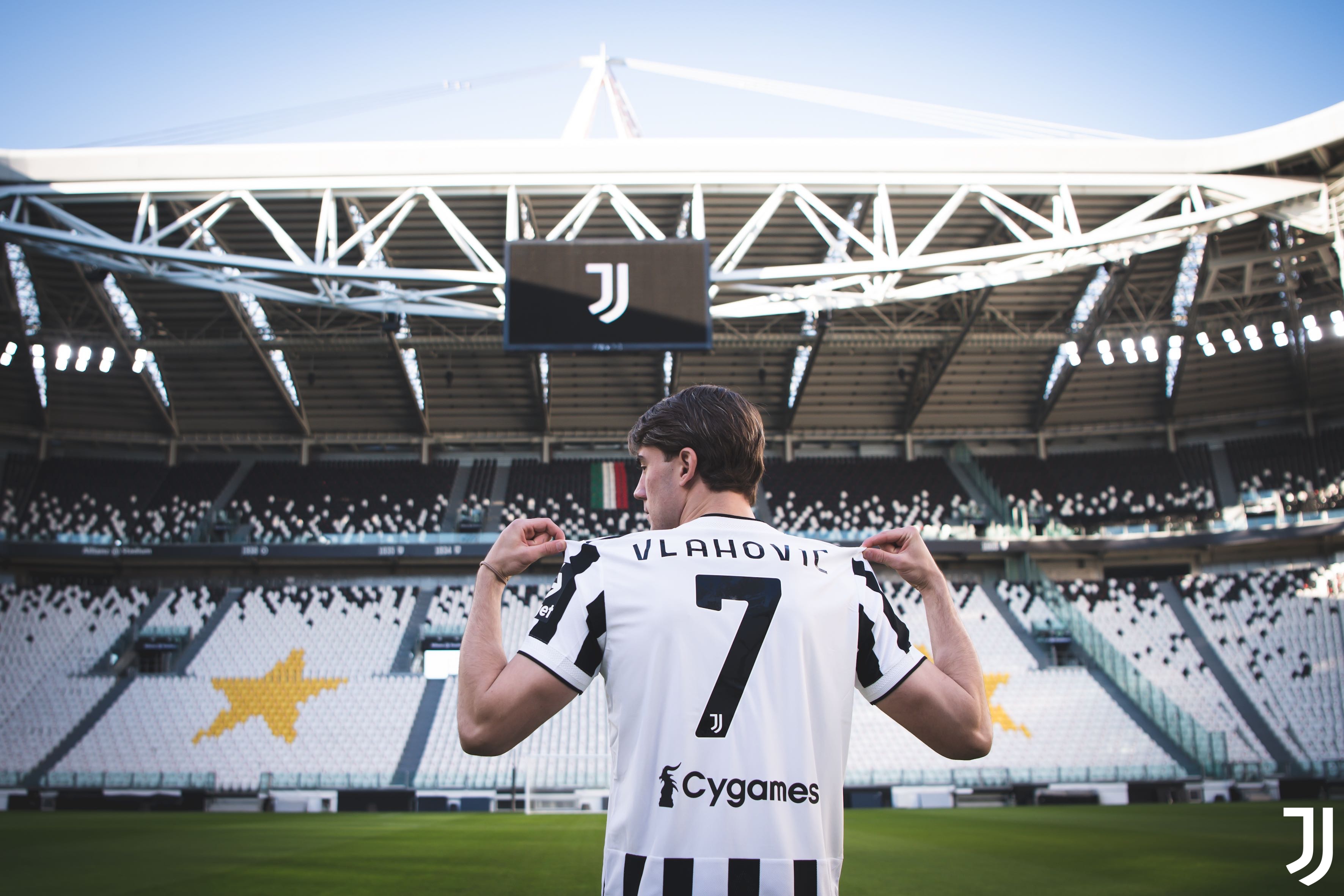 Turning only 22 on the 28th, Dusan Vlahovic became the most expensive player of this transfer window and made for a memorable birthday. But also topping the records for transfers between Serie A teams and for Juventus.
Even though he initially implied that his goal for the season was to bring Fiorentina back into Europe, the call of Juve could not be passed on. The Partizan Belgrade product was always weak towards the black and white colours, and his idol Zlatan Ibrahimovic also played for Juve. Italy called on him more than England with Arsenal or Tottenham, even more than Atletico Madrid in Spain.
Juve also showed tremendous interest in the young Serbian, giving a propper fortune to get the striker. In total, €91,600,000.

??????, ????????????, #??????! ???

— JuventusFC (@juventusfc) January 28, 2022
Stated transparently by Juventus on their official website, the main fee of the transfer is €70,000,000. It will be paid across three financial years, providing a massive stimulus for Viola, their bitter rivals whose fans won't be consoled by it. A bonus of up to €10,000,000 will be paid to Fiorentina depending on reaching certain collective and individual sporting objectives.
Juve also lists a cost of €11,600,000, split between "additional costs" and FIFA solidarity contribution that will go to Vlahovic's former club, Partizan. The additional costs represent the sum Vlahovic's agent will receive, hence it will be far lower than the €15,000,000 and €18,000,000 listed by the media.
Vlahovic signed a deal until 2026 and will earn €7,000,000 per season, after taxes. The player will have to change his social media names as he took the number seven shirt.
Juve was proud to state that Vlahovic got 20 goals in 24 appearances, between Serie A and Coppa Italia, in the first part of the 2021/2022 season. With numbers rising to 41 in 64 appearances if combined with those from the 2020/2021 season.
The legendary Gigi Buffon gave the utmost praise to Vlahovic, putting him only second to Erling Haaland and Kylian Mbappe.
"It's huge and surprisingVlahovic is the best young player in the world with Haaland and Mbappé. He has something different. He is the evolution of the no.9, physically strong and dynamic," said Buffon.
Il primo compleanno ????

?? #DV7 pic.twitter.com/vaOnNliRd3

— JuventusFC (@juventusfc) January 28, 2022
While the player, who was welcomed by a small birthday cake in the dressing room of Juve's stadium, stated why he joined the Old Lady.
"Juventus represents pride, tradition, family. Juventus are always there until the last minute, they never give up. The team always comes first, I am at the disposal of the coach and my teammates, who I will try to help in the best way possible. We always want more, and we want to improve in the future. Today is my birthday, which is really wonderful, a special day for me. This is one of the happiest birthdays I've experienced so far. I want to make Juventus proud. We will always fight for all goals, as they say, fino alle fine!" stated the 22-year-old.
The transfer of Vlahovic from Fiorentina to Juventus is the second most expensive deal between Italian clubs ever, with the record being held by Gonzalo Higuain's move from Napoli to the Bianconeri, which cost €90,000,000 back in 2016. The third most expensive ever deal between Italian clubs was Hernan Crespo's move from Parma to Lazio in July 2000, which cost €56,000,000 in total.
Vlahovic is the priciest Serbian player ever, surpassing Luka Jovic's move to Real Madrid which cost €65,000,000. His is also the third most expensive winter transfer ever, after Philippe Coutinho's and Virgil van Dijk's moves from and to Liverpool, respectfully.
In Juventus history, only three players were pricier, Matthijs de Ligt (€85,000,000), Gonzalo Higuain (€90,000,000), and Cristiano Ronaldo (€117,000,000).