Juve lowballing the price tag for Morata, Arsenal or Barca to capitalize?
20.2.2022.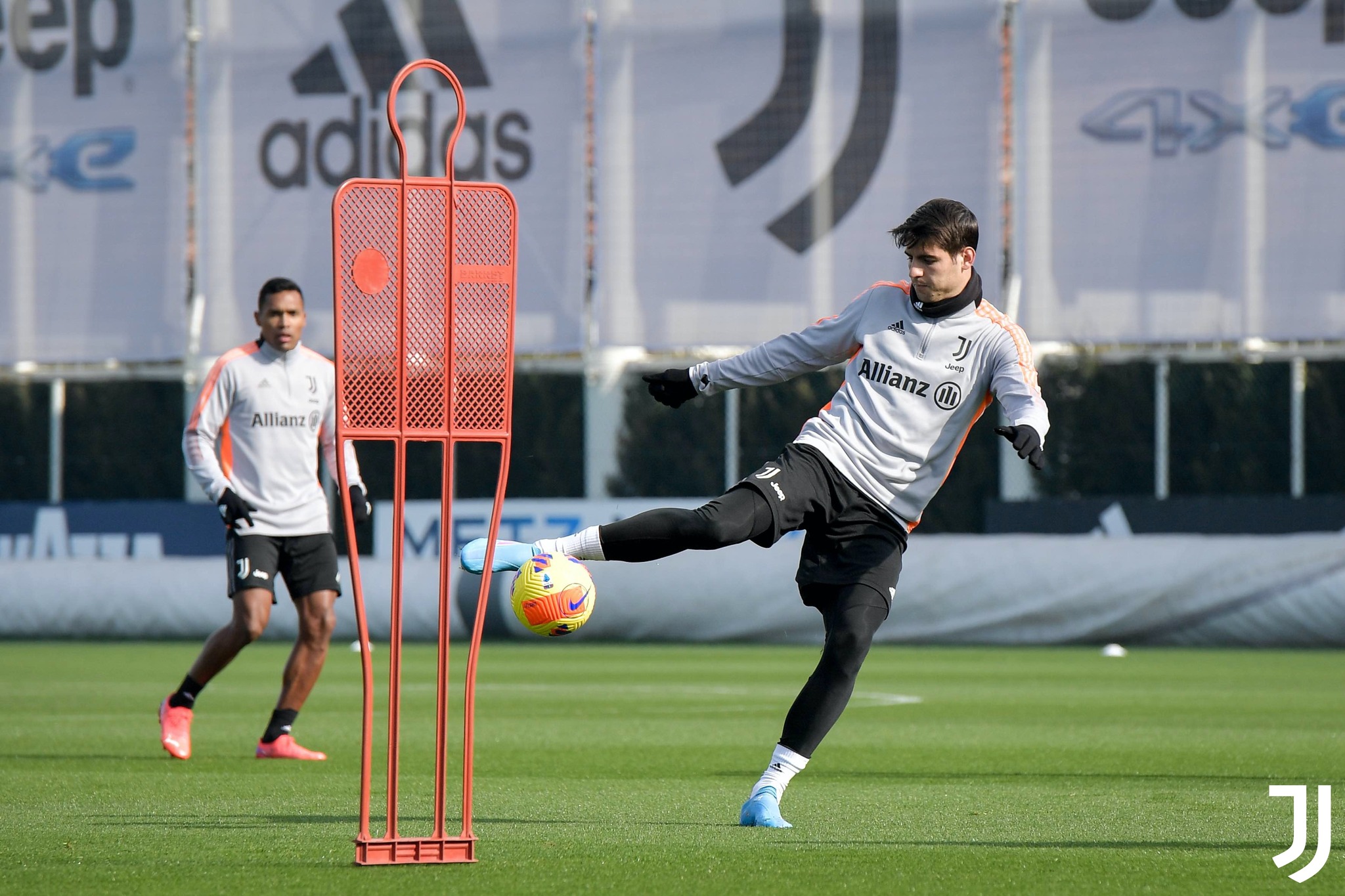 Despite Juventus spending €91,600,000 total to sign Dusan Vlahovic this winter, the Serie A club is still looking to sign the loanee Alvaro Morata. Albeit at a discount price. Currently in his second season of a loan deal from Atletico Madrid, Alvaro now only knows he is not desired at Wanda Metropolitano.
Juve already paid a hefty sum for Morata, €10,000,000 per season he has been loaned out by Atleti, so €20,000,000. Yet the deal was that the Old Lady can purchase the Spaniard for €35,000,000. A sum Bianconeri are now not willing to pay.
A heavy discount is proposed by Juventus, one that would have them pay for the Spain international for only €15,000,000. Bargaining chips are scattered across the board as Atleti don't want the 29-year-old, yet two more clubs are interested in Alvaro.
Arsenal and Barcelona both toyed with the possibility of bringing in Morata this January, yet Massimiliano Allegri wanted to keep him on board. The manager is now playing Vlahovic, Morata, and Paulo Dybala in a trident.
This season, Morata has been heavily employed by Juve, playing in 33 games total, scoring eight goals and making six assists. Although Allegri was clear that the CF provides far more than just goals, as he is a tireless worker for the team.
Atleti can now pose a question whether teams that were interested in Alvaro in the winter of 2022, will be equally invested into bringing come summer. Winter offers limited options and both Barca and AFC are looking to bring in more long-term, prolific solutions.
Although as Arsenal is set to lose out on the two remaining strikers they have in the summer due to contract expiries, they would be needing all the help they can get. Atleti can surely get more than €15,000,000 for Morata who has a deal until 2023 with them, and Juve knows that. They are lowballing with this offer and we are likely to see a bidding war between them and the Gunners that can raise the price to around €20,000,000 or €23,000,000.