Juve icon Tacchinardi: Rafael Leo is like a young Thierry Henry, they are the same
15.1.2022.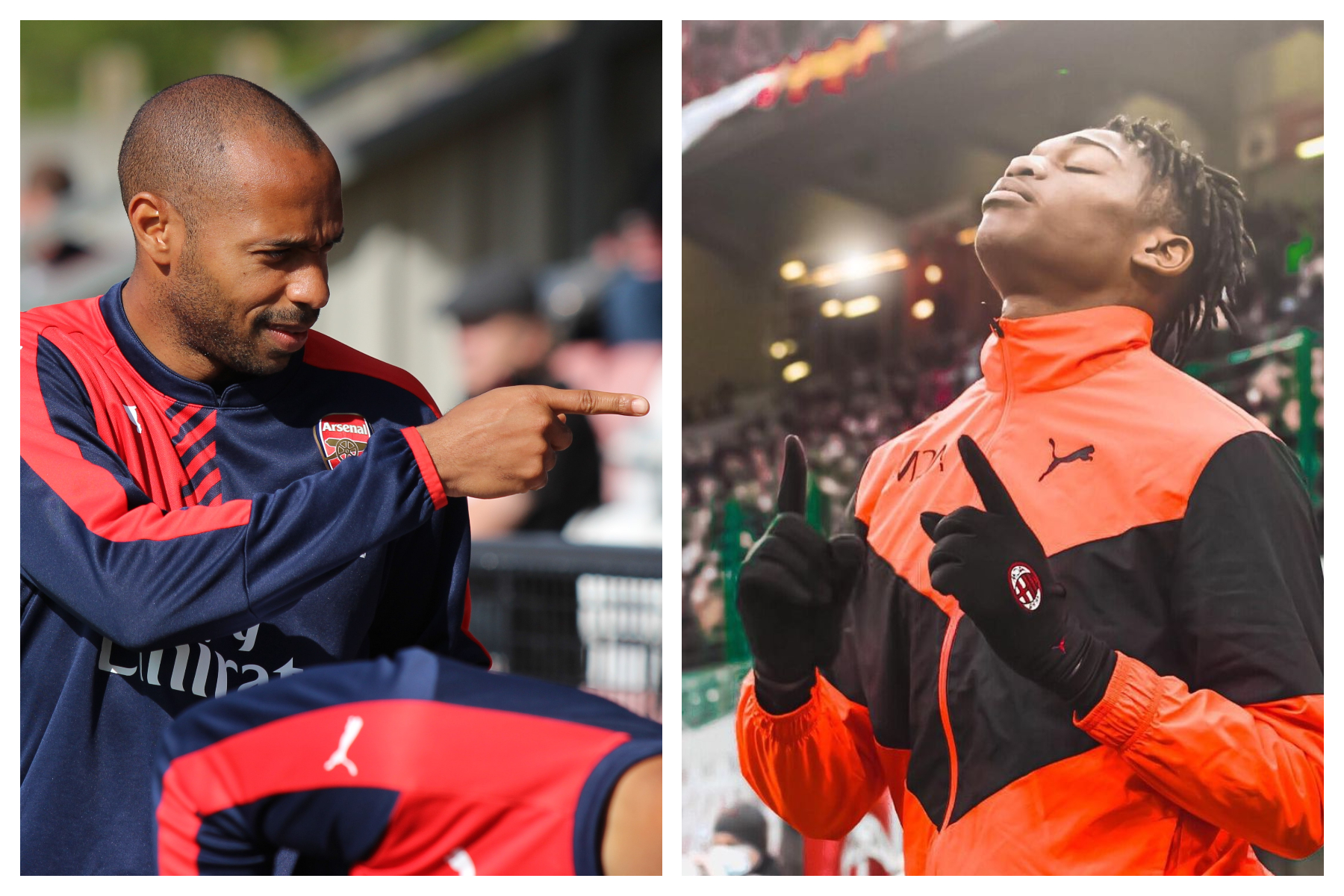 Aged 22 now, Rafael Leao has been finally making a more visible and clear impact on Milan's fortunes. The near €30,000,000 signing from Lille from 2019 made 22 appearances this season and scored seven goals, while making five assists. For a total of nine goal involvements in the league alone. Hence, the Portuguese international has been drawing a lot more interest.
None grander than the statements of the former Juventus player Alessio Tacchinardi who compared the Rossoneri forward with the legend Thierry Henry. His words keep extra weight as the veteran of 509 matches, 404 for Juve, did play with the French striker. It was when Henry was in Turin back in 1999.
"The first Henry is the Leao of today. The characteristics of the two players are the same, you see the pace and the one-on-one to always go away on the outside and break the opponent's defence. I was slaughtered on social media for this comparison. But just compare the videos and there's nothing to say, they're the same," stated Tacchinardi.
Overall, Leao has had plenty of chances as he played 95 games for Milan, scoring 20 goals and making 14 assists.
"Leao certainly was a player to wait for. Inexperienced, not easy to place on the pitch, potentially very strong. I don't see a player in Europe who can duel like him. That he is not consistent, that he has to grow, improve and so on is another matter, but when he expresses his power he can hurt anyone."
Tacchinardi believes that Leao is at the right place at the right time, with Tacchinardi especially crediting Zlatan Ibrahimovic for the influence he has on the young teammates.
"He's a diamond in the rough, but pure, to be shaped. There is no better team than Milan for his definitive explosion. Within one, maximum two years, Leao will be a star of the new generation of football. All thanks to Ibra."