Just how good is this Haaland kid? Miles in front of Messi and CR7 when they were 20
14.9.2020.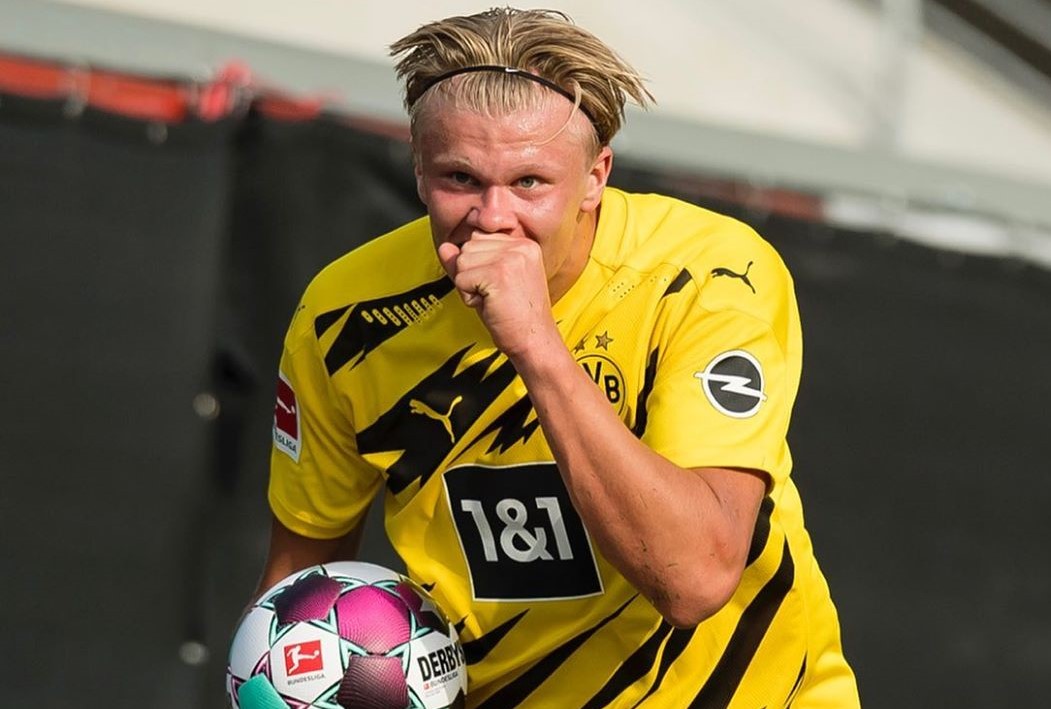 Besides the obvious harms of the COVID-19 outbreak, there is one in particular that irked football fans the most. It stole the limelight from Erling Braut Haaland and paused one of the best big stage debut seasons ever. Definitely in recent times.
The Norweigan is now up there with Kylian Mbappe as the most promising youngster in the game and has a year on the Paris Saint-Germain star. Despite being so professional (having a father who played helps) Haaland is only 20. Leaving the teenager title in July, it is a good time as any to compare his to the outputs to verify just how founded this hype is.
Spoiler alert: quite founded.
So far, the tall striker has played in 107 games and scored 62 goals with 17 assists. An outstanding 10 goals came in the Champions League in his eight matches so far. The only drawback of his stats is that he played only one half-season in a top-five league. Although he did light it on fire with 13 goals in 15 matches with another three assists.
Compared to the two best that ever did it, he is miles ahead. Cristiano Ronaldo did play in 123 games before he turned 20, mostly for Sporting Lisbon but also for Man United whom he joined as an 18-year-old. He scored only 20 goals and assisted 24 times. While the catch lies in the fact that CR7 was a classic winger during the start of the career.
What's most interesting in the CR7 to Haaland comparisons is that the Champions League top scorer of all time didn't land a goal in his first 30 games in the competition. Haaland already has 10 in eight! If he continues like this, breaking Ronaldo's record is a given. But that's a big if and the continuity is what makes Messi and Cristiano stand out.
Leo Messi played 92 games before his twentieth birthday, scored 32 goals and assisted only eight times. Surprising for the king of assists we see on TV screens now. But he had a different role back then although the Barcelona in which he came up was a far better team than the one he's leading now.
The only player who can hold his head up high when it comes to being a young phenomenon is Ronaldo Luis Nazario de Lima. Or R9. The Phenomenon. Playing for Cruzeiro, PSV, and a couple of months for Barca before he turned 20, Ronaldo scored 98 goals! He also assisted 10 times but nearly a 100 goals as a teenager is insane in itself. In his only season for Barca, he scored 47 goals in 49 matches and yet the Catalans sold him.
Haaland can still say he was a better teenage goalscoring sensation than Sergio Aguero (60), Wayne Rooney (50), Karim Benzema (31), Robert Lewandowski (28), Luis Suarez (21), and Gonzalo Higuain (19)