Just 15 Premier League games in the last nine years and a €18,700,000 fee
17.9.2020.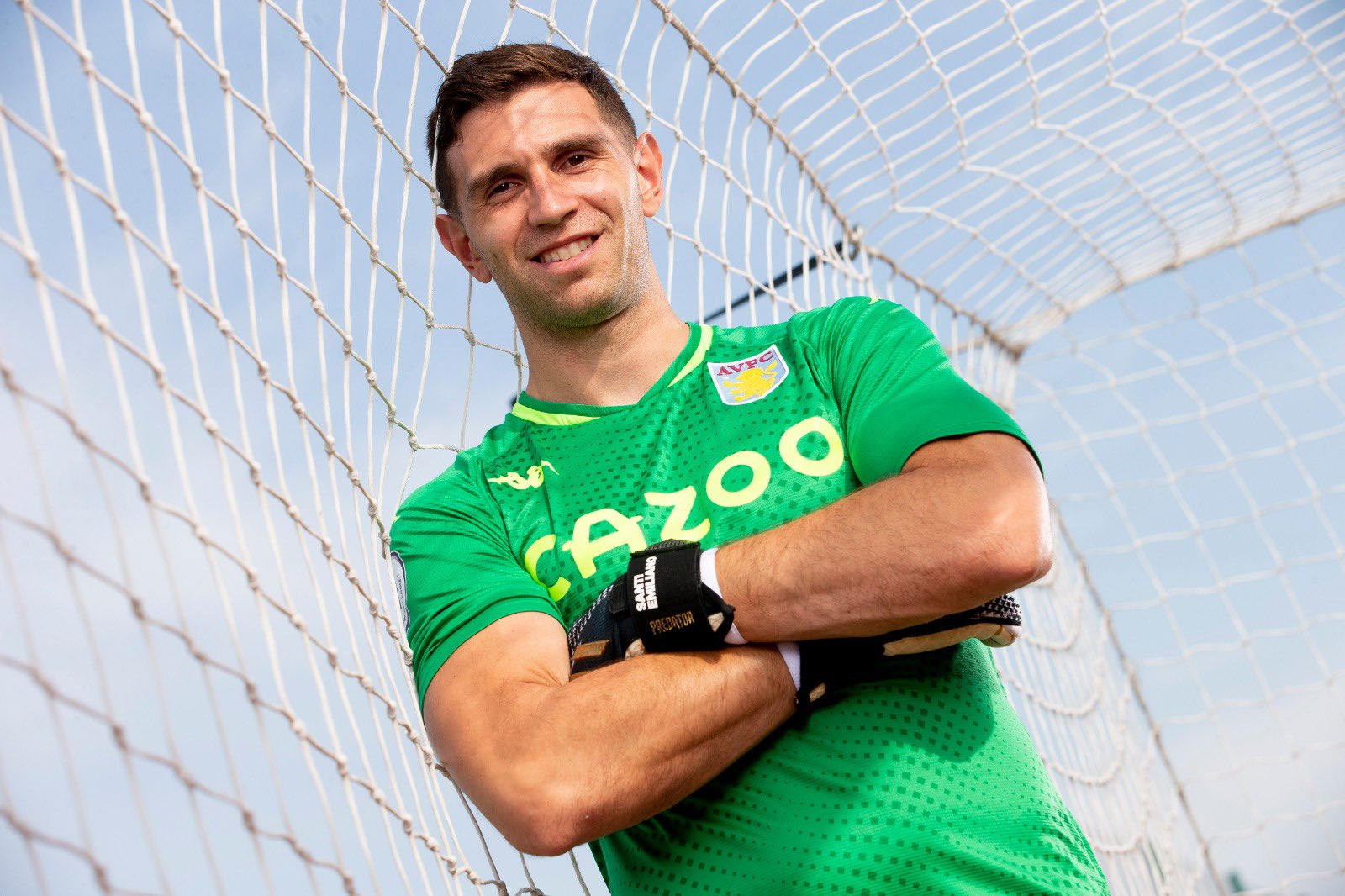 Having spent nine seasons at Arsenal, Emiliano Martinez managed to collect only 15 games in the Premier League across almost a decade. Overall, he defended the goal of the London side for 38 times, mostly in cups and Europa League games. Loans were frequent but almost exclusively in the lower ranks. Nothing of that stopped Aston Villa from paying €18,700,000 for the 28-year-old Argentinian.
Martinez has shed tears of joy after playing in the FA Cup final last season and winning it, having left a mark on the club he was officially a part of for so long.
During his Arsenal tenure, Emiliano was first loaned out to a League Two side Oxford United where he had just one cap. Then loans to Championship sides Sheffield Wednesday, Rotherham United, and Wolves followed. His only loan in first league football came in the 2017/2018 at Getafe but he only managed to get five La Liga caps. It's the 18 Championship caps with Reading that is Martinez's highest number of caps per season in the league.
Overall, with all the cups and Europe and divisions, he played in just 102 games.
Yet, that didn't stop Aston Villa from making him their fifth-ever biggest signing and the manager Dean Smith believes he'll be a "key player" for the club in the long term.
"It is rare to be able to buy a top-class goalkeeper who hasn't yet reached their peak age," he added. We know how highly Arsenal rated him and we watched his outstanding performances last season in a trophy-winning, top side," said Smith.
???? @EmiMartinezz1 ????

Worth the wait, Villans? ?? #WelcomeEmi pic.twitter.com/0tEycKuHQu

— Aston Villa (@AVFCOfficial) September 16, 2020
Martinez talked about winning trophies in his last season with the Gunners and about being the time to move on from the club he joined in his youth team years.
"When I won the FA Cup and the Community Shield, I told my family that it's time to have a new challenge. Aston Villa gave the opportunity, I trust the process, the playing style and I truly believe that we can have a good season. I always decide with my family, I ask for opinions and they all said good things about Villa," said the 28-year-old keeper.
Villa recently extended the contract of their key star player Jack Grealish for a total of five years. The Birmingham club also made the club-record signing this window by getting Ollie Watkins (24) from Brentford for €30,800,000. While Matty Cash (23) also joined from Nottingham Forrest for €15,750,000.