Joshua Kimmich: It doesn't matter whether I play as a CM or a RB, as long as we win
9.6.2021.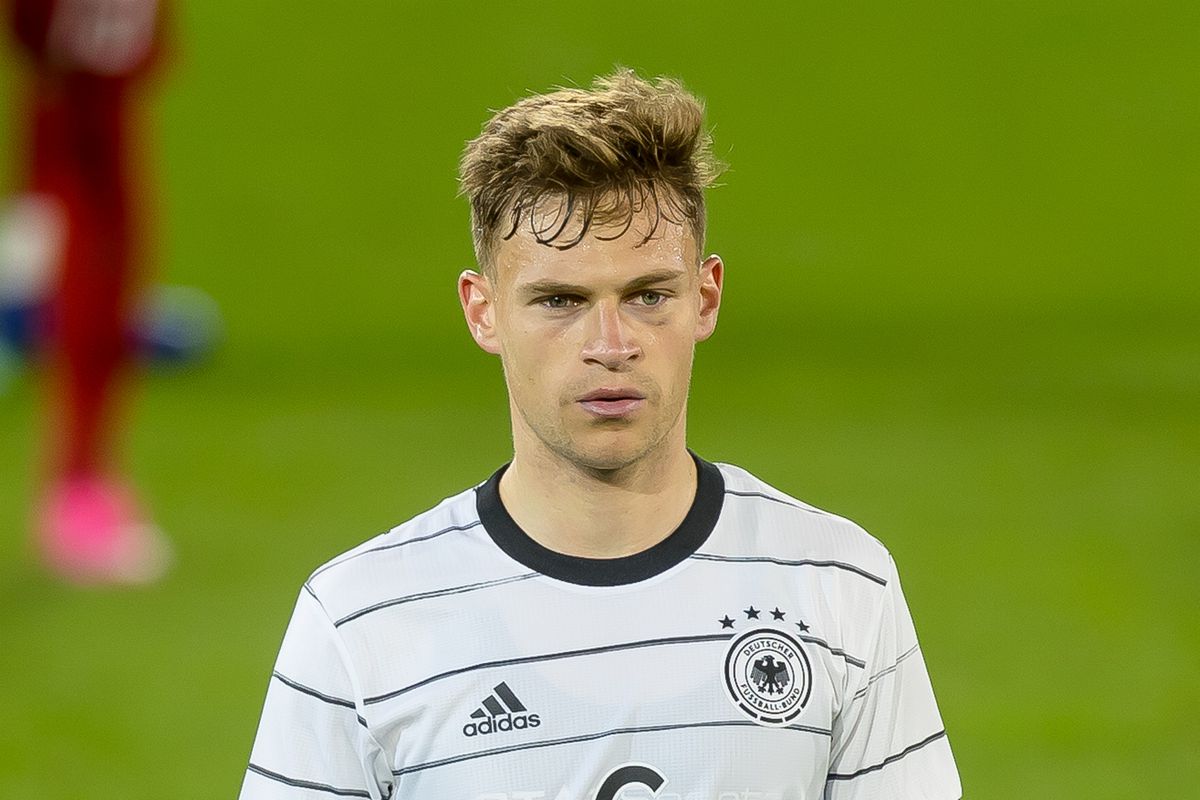 The German press has called Kai Havertz an Alleskonner, one who can do it all. While the Chelsea young star is quite versatile, that title didn't belong to the press to give. Another German has earned it through and through and that is Joshua Kimmich. The central midfielder has become equally adept at playing as a CM and as a right-back. At the later will he spend the Euro tournament it seems and it doesn't even bother him.
Javi Martinez, who played behind Kimmich in the pecking order at Bayern Munich, called Joshua Kimmich "the best 'six' in the world."
Yet Joachim Low decided to move him to the right side in the preparation match against Latvia. As Lukas Klostermann wasn't available, Low decided to patch the side with not a defender but with the Bayern midfield star. Even though there are others such as Emre Can who could play there and have this season.
"Joshua as one of the best six is ??unlucky that as a right-back he is still far better than any other option. I'm very sorry for him, but I've always suspected that it could turn out like this for Joshua," said Bastian Schweinsteiger.
It has to be said that at central midfield Low has plenty top options with Toni Kroos, Ilkay Gundogan, and Leon Goretzka
In Brazil 2014 World Cup, Shkodran Mustafi was injured before Low decided to relocate Philipp Lahm to the back right. The World Cup ended with the title win.
"Jo has the format of Philipp Lahm," said Low about Kimmich.
Yet Kimmich is the ever-loyal soldier and doesn't care about which front he gets sent to.
"As long as we win the games, I don't really care whether I play on the right or in the middle," said Kimmich.
The value for the team should be higher on the right side, however, because for the center in midfield there are