It's not a steal, it's a heist! Ronaldo re-signs for United, City losses another transfer battle
27.8.2021.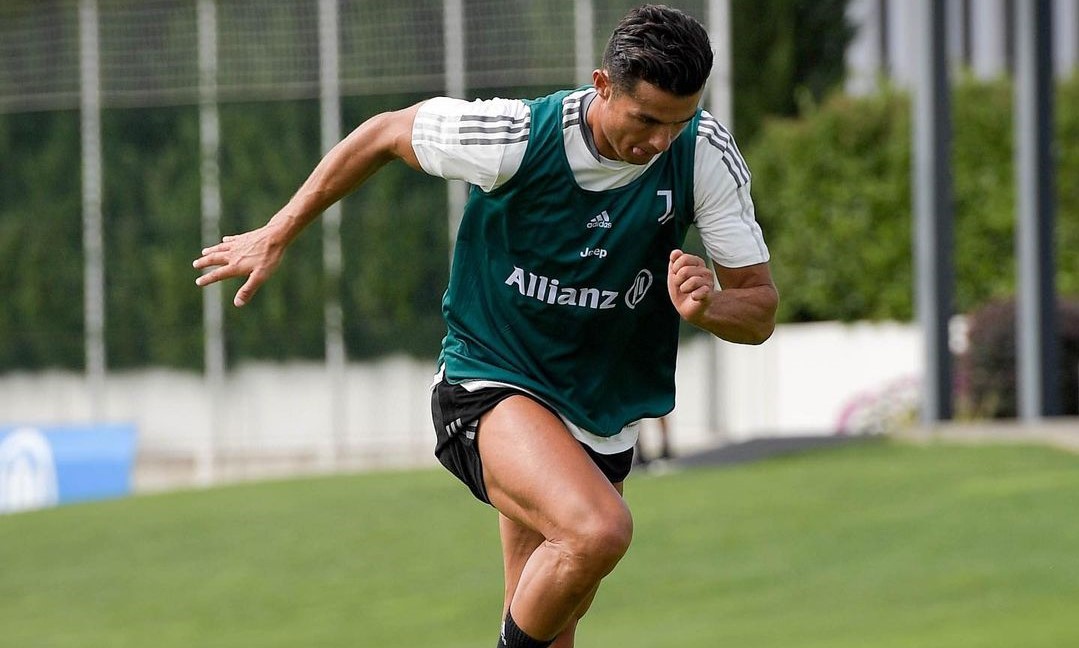 Oftentimes clubs have steals in terms of bargains they get for some players on the transfer market, other times they nick players right in front of their rivals. In the case of Cristiano Ronaldo's 2021 transfer saga, it was a Hollywood movie heist, not a mere theft.
For days it was believed that Ronaldo was going to do the unthinkable and join Manchester City, tarnishing the legacy he crafted at United between 2003 and 2009. Some enraged fans went as far as to setting Ronaldo's red shirts on flame. Well now, they'll be kicking themselves as those old Ronaldo Man United shirts are going to cost even more.
Ronaldo has made a sharp turn and signed for Manchester United, the club has officially confirmed.
Juve will receive €15,000,000 plus €8,000,000 in add-ons for the 36-year-old who will sign a two-year contract with the Red Devils. His salary with City was reportedly set to be €15,000,000 per season. Now, he will earn €29,180,000 per season at Old Trafford. So much of the narrative that moving to City was about money, especially considering he was earning more at Juventus either way.
But what has happened in this saga that is the biggest of the window, regardless of Leo Messi moving too, Jack Grealish being the most expensive, and Harry Kane's unfulfilled dream? That's where it all started too. But how come Manchester City got stood up once again this window? What are the truths of one of the wildest transfers of the decade, if not longer?
Cristiano Ronaldo to United: How it started?
Just several days ago Juventus manager Massimiliano Allegri stated that Ronaldo told him he would be staying at Juventus. But everything changed when Harry Kane made it official that he will be staying at Tottenham. City lost on their number one target for the summer and the club had few options that are as interesting on the market.
If not for Ronaldo's allegiance with United, moving to Etihad would be a no-brainer for both Cristiano and the champions of England. In a highly creative Pep Guardiola team, CR7 would have no issues scoring 40 goals at the very least, even with limited appearances due to his age.
But City failed once again in negotiating. They believed that they are the only player on the market, that Juventus is too desperate to get rid off Ronaldo's massive salary that costs them €60,000,000. That is before half of it goes to Italy's tax services. City refused to pay a fee for the five-time Ballon d'Or winner. The Serie A Capocannoniere of the last season. The Euro's 2021 Top Scorer!
Juve wasn't asking for much, just to cover their tracks and the fee demanded was €29,000,000. While City was only interested in getting Ronaldo for free, offering Juventus release from the financial strain of Cris' big contract. As in the case of Kane where they didn't take Daniel Levy's demands for €175,000,000 serious, City's recruitment team failed miserably.
Cristiano to United: Juventus story
While Max Allegri recently halted the rumours of Ronaldo's future with the aforementioned quote, he completely changed his story. He was the first to confirm that Ronaldo's time at Juve has been finished.
"Yesterday, Cristiano told me that he no longer has any intention to play for Juventus. For this reason, he will not be called up for tomorrow's game. Cristiano is to be thanked for what he has done, also as an example amongst the youngsters. But as I said, we must go on," stated Allegri.
Many believe that Allegri's return pushed Ronaldo away from Juventus as he had his worst season in over a decade with him in charge. The first year at Juve when he bagged only 28 in 43, alongside 11 assists. Great for most, not for Ronaldo who scored 36 and 37 for Andrea Pirlo and Maurizio Sarri respectively.
Ronaldo finishes his Juve story with two Serie A titles, one Italian Cup, and two Italian SuperCups. While crashing out in the Champions League three times to teams the side was favoured to beat.
"Today I depart from an amazing club, the biggest in Italy and surely one of the biggest in all of Europe. I gave my heart and soul for Juventus and I'll always love the city of Turin until my final days. The 'tifosi bianconeri' always respected me and I tried to thank that respect by fighting for them in every game, every season, every competition. In the end, we can all look back and realize that we achieved great things, not all that we wanted, but still, we wrote a pretty beautiful story together.
I will always be one of you. You are now part of my history, as I feel that I'm part of yours. Italy, Juve, Turin, tifosi bianconeri, you'll always be in my heart," wrote Ronaldo while quoting a part of Juve's anthem as well.
Overall, the 36-year-old can be proud with his output of 101 goals and 22 assists in 134 games for The Old Lady. While also bringing in massive commercial and popularity windfall to the Italian side.
Cristiano to United: Truths and rumours
Rumours are always going to follow such a major deal in European football.
Yet there are those that are easily rebutted. Like the one that Man City withdrew from the race for Ronaldo and that Pep Guardiola didn't want him there.
Firstly, Sam Lee, The Athletic's correspondent for Manchester City, someone who is knowledgeable about the inner workings of the club, denied such claims. He stated that it is not true that City gave up on Ronaldo for whatever reason. According to him, City was eager to sign Ronaldo yet the Abu Dhabi backed club was defeated on the market again.
Even more importantly, today, Pep Guardiola stated that there are players like Messi and Cristiano who simply dictate where they will end up. Insinuating that all clubs want him, and that they get to pick.
"Only I can say in these three or four days until the transfer window shuts, anything can happen but in my personal view there are few players, Cristiano Ronaldo is included and Messi of course, they decide where they are going to play. They have the leading role in the negotiations and everything is the desire where they want to play. Cristiano will decide where he wants to play, not Manchester City not myself," said Guardiola.
Cristiano to United: The Red Devils' heist
So how come did United get to sign the 36-year-old superstar and do it so fast. Wayne Rooney was the first Red Devil to talk about his former teammates' future when City were the frontrunners for the win. Yet, fans ridiculed his take that he doesn't see Ronaldo in a blue shirt as denial.
Manchester United manager Ole Gunnar Solskjaer revealed that he didn't expect Cristiano to leave Juventus, while giving a statement before the negotiations were done. Calling Ronaldo to return to the Theatre of Dreams.

"I didn't think Cristiano was going to leave Juventus, there has been speculation this morning, the last few days.We have always had good communication, Bruno has been talking to him as well. He knows how we feel about him, if he was ever going to move away from Juventus he knows we are here," said Ole.
Solskjaer also spoken on a not enough mentioned aspect of Ronaldo, while he is overly dramatic, vain, and individualistic at times, no former teammate of him bad mouthed him.
"I didn't want to speculate too much. He's such a legend. He was such a legend for this club, he is a legend of this club, the greatest player of all time if you aks me. I was fortunate enough to paly with him, to coach him... such a tremendous human being as well. Let's see, everyone who has played with him has a soft spot for him."
Early this Friday, Rio Ferdinand was posting cryptic yet optimistic posts on social media. He later revealed he immediately called Ronaldo when City rumours started flying and asked him whether it is true, telling Ronaldo he would be gutted to see it. He wasn't the only one.
Reports suggest that Sir Alex Ferguson called Ronaldo earlier and that it was this conversation that made Ronaldo turn to the red side of Manchester.
Realistically, Ronaldo was always going to pick red over blue as soon as the offer was lined up. His agent got the offer from the United board, which deserves praise for this matter and the whole transfer window, just a bit later than City's. Some reports due give another depth to this heist, as they suggest that Ronaldo's agent Jorge Mendes simply drew United out to negotiating by offering his biggest client to City. Knowing that there is no way that Old Trafford would be spared of an angry fans earthquake if their legend was allowed to join City without putting an offer in.

The veterans and the suits did the work, but the young team of United will benefit the most as Ronaldo is the best example you could have in the dressing room. A bigger professional than him would be harder to find across any occupation.
In his first stint at Old Trafford, Ronaldo scored 118 goals and made 69 assists, mostly playing as a winger in his total 292 games. Now he will have Jadon Sancho doing the supplying work, while he focuses on goalscoring. Whilst sharing the dressing room with Raphael Varane again.
Competing for the title again. As that is what Solskjaer must do now after this tremendous window and a superstar competitor to lead the team. Ronaldo will score goals, but his decision to jump ship from Real and Juventus must be rewarded with more prestigious silverware than Juve's on-loan property of Scudetto.
Bruno, Rio, SAF, Rooney, and who knows how many of United's current and eternal legends have joined forces in order to pull off this heist that makes the transfer window so exciting. Now lets see what kind of loot the 2021/2022 season turns up to be.