Italy is the hit of the Euros and beyond: Azzuri became the first team to win all group games without conceding!
21.6.2021.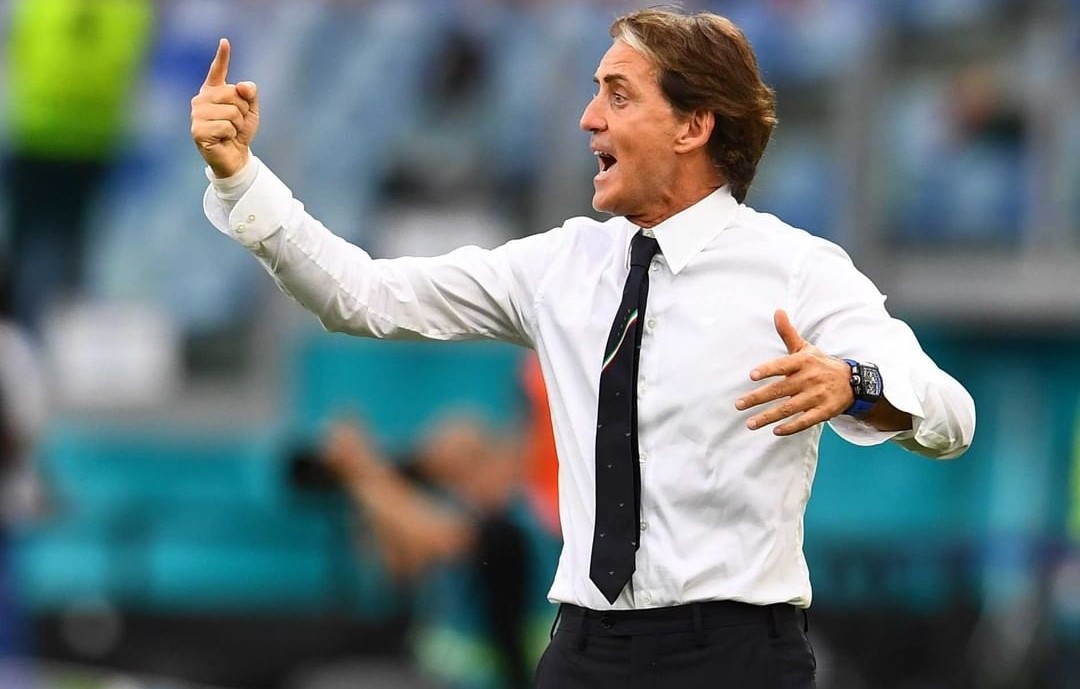 Three games, three wins, no goals conceded. Italy have singled them out as the hit of the Euros so far with victories over Turkey, Switzerland, and Wales. But their impressive track record goes well beyond the three games at the Euros as Roberto Mancini has led the team to several impressive records.
With the clean wins over the group A rivals, Italy have become the first team in the history of the European championship who has won all three group games without conceding a goal!
Yet the strength showed wasn't reserved just for the Euros, with the last game against Wales, Roberto Mancini's team has now gone 1,000 minutes without conceding in all competitions! The great footballing nation has also equalled their best unbeaten run, 30 straight games without defeat between 1935 and 1939 under Vittorio Pozzo.
The current side has also equalled the record for most consecutive wins, set at 11, made when Roberto Mancini was also the manager between 2018 and 2019.
Former Manchester City man Mancini is enjoying a masterclass in leading a team and creating a team feeling as well. Giving a late substitute appearance to Sebastian Sirigu, the backup goalkeeper as he himself went to the 1990 World Cup and didn't play a minute.
The Italian football federation president Gabriel Gravina echoed the atmosphere crafted on the Apennines.
"We have always said, from the very first moment, that we needed to bring the national team closer to the Italians, and today the Italians are getting closer to this national team. We are a unique team, extraordinary in terms of enhancing feelings. Gravina continued. We have invested a lot of energy and time in this aspect. The national team can awaken the pride and involve the whole of this country while remaining a big family," said Gravina.
Former Italy manager Antonio Conte singled out the unity that the group is showing as its big weapon.
"There's unity, togetherness, and great desire. This bodes well. For the rest, the other national teams are confirming themselves. They have certainly showed continuity and great desire to win games. They are one of the candidates to go all the way. I like that they convey confidence. Anyone who looks at the team sees that there's compactness and balance between the defence and the attack," said Conte.