Is now the right time for Manchester United to part ways with Solskjaer?
9.11.2020.
Ole Gunnar Solskjaer rallied back from the brink of an almost certain sacking with a win over Everton but there are still convincing arguments for Manchester United to part ways with the Norweigan now.
A defeat to Everton seemed like it would have sealed his fate. The bookmakers saw him as the clear favourite to be the first manager in the Premier League to get the sack with the odds being 1.57 before the game. After the Everton win, it was 2.00 and now it sits as high as 2.5 in some places.
Before the match, Solskjaer was boasting himself up it seems, albeit, with success.
"If I don't trust my beliefs and values, who else will? I don't look at one or two results and fall like a house of cards," said the manager.
The Champions League results were the only thing keeping the floodgates of criticism from opening with victories over last season's finalists Paris Saint-Germain and the thrashing of RB Leipzig 5:0. But then Istanbul Basaksehir embarrassed the squad with a 2:1 win that made the team look amateurish at times.
"We are the best and biggest club in the world. We didn't expect anything but criticism. It is how you deal with it. There are demands on a Man United player, coach and manager. There is an expectation. We have to be tough mentally," spoke Solskjaer before the 3:1 win over Everton won once again mostly due to the skillset of Bruno Fernandes.
Even before the triumph over the high-flying Everton, Solskjaer was certain that the club wasn't going to sack him.
"Of course we want results short-term. But I've had positive, good dialogue, open dialogue with the plans that we've put in place. We've planted a seed, the tree is growing. Some clubs just rip up that tree and see if it's still growing and see if it's still getting water underneath. For me, I've had backing all the way since I've come in on a bigger picture - and the club needs to look at the bigger picture."
Yet before the match, the media was heavily suggesting that Mauricio Pochettino is close to getting the job. It's something that has been speculated for quite some time now, even before the Argentinian was removed from his Tottenham Hotspur job.
Even though Pochettino was sacked before United gave the caretaker position to Solskjaer, but the almost inevitable marriage wasn't concluded then as the South American wanted to take a rest.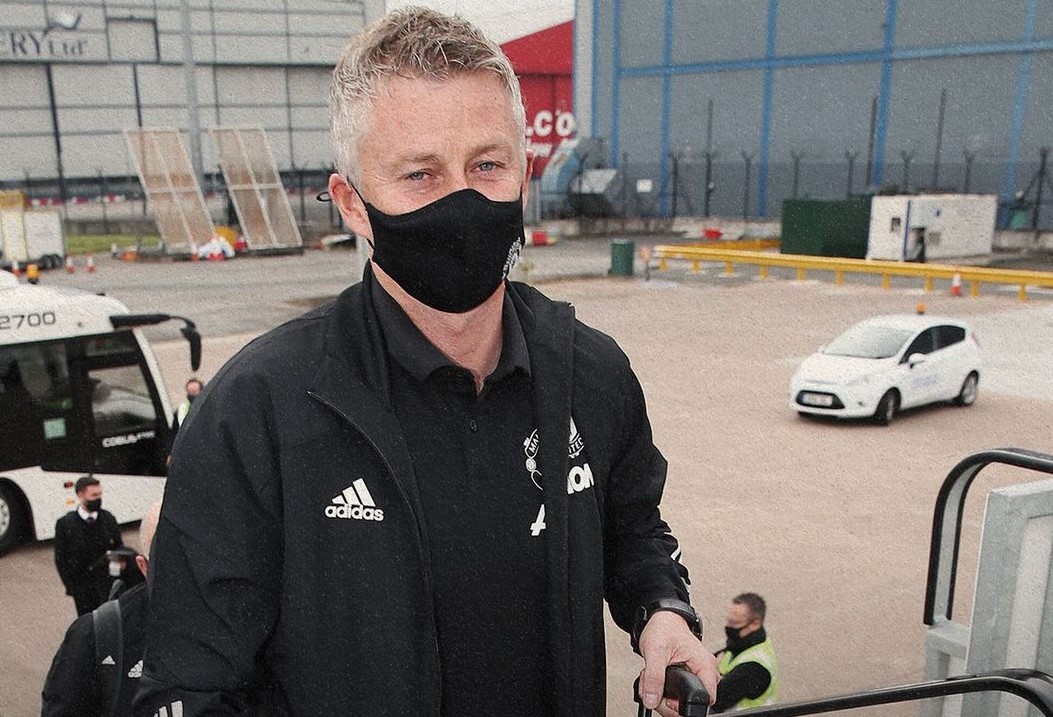 He is now back in England as he did some punditry work for SkySports, heating up the rumours Solskjaer is close to the exit door.
Not without reason, as three defeats in seven games would have the managers of low-level, relegation battle teams sweating.
United sits at the 14th spot in the league, with a game at hand though. A victory in that match could see them leapfrog Arsenal and potentially Man City even and come to the seventh spot.
But that is a big if considering how inconsistent United is and has been for a while now. Years some might say, since 2013 even when the legendary Sir Alex Ferguson left the club and made a huge void yet to be successfully filled.
The big picture
As of now, Solskjaer has led the Red Devils in 102 games, just one fewer than Louis van Gaal did. While the Norweigan having a slightly better win ratio than the famed Dutchman, 54.90% to 52.43%, the investments made in his team are astronomically bigger. United spend more than €300,000,000 on players in the last three transfer windows!
While some youngsters who started playing under Van Gaal are now already experienced, like Marcus Rashford. Which explains a part of the reason why current United's has a far better goalscoring ratio than the Dutchman's - 185:103 compared to 158:98 between July 2014 and May of 2016.
Solskjaer has a better win ratio than the first man to inherit Ferguson, his compatriot David Moyes. The Scotsman had won only 52.94% games with United with a terrible goal difference of 86:54, especially hurting to the eyes following the glorious SAF era.
Yet, even though he had strong names at his disposal like Wayne Rooney, Nemanja Vidic, or Robin van Persie, Moyes had a questionable bench.
West Ham manager and former Manchester United boss David Moyes spoke about the pressure he faced at the helm of the Red Devils.
"All managers are under pressure. At Manchester United, there is more pressure than any club in the world. It comes with the job. We know what happens if you don't win enough games," said Moyes.
Van Gaal won the FA Cup, and the man Solskjaer followed, Jose Mourinho, took two trophies - the League Cup and the Europa League. A few beacons of light in the barren seasons past Ferguson's retirement.
If Ole remains at the Old Trafford dugout, by the end of the season he will come close to Mourinho's game tally at united - 144. While the Portuguese has a better win ratio at 58.33% with Mourinho's having a better difference between conceded and scored goals. Without Harry Maguire, without Bruno Fernandes, and without the new season's signing.
Yet all of these managers, top profile names, even Moyes, especially Van Gaal and Mourinho, were quickly sacked. Now Solskjaer is getting the patience despite offering little besides results.
As Jose Mourinho has an individual allure for the players. So often we hear footballers state Antonio Conte, Jurgen Klopp, Pep Guardiola, or other great managers as the main reason for choosing one club in the transfer market. Solskjaer doesn't have that and it will take years for that to change. Even Van Gaal had that allure for players from Germany and the Netherlands, Solskjaer couldn't even get his compatriot and former player at Molde Erling Haaland to come to the Theatre of Dreams.
With the club's massive reputation being chipped little by little with every embarrassing result like the one against Istanbul Basaksehir, or even more in the case of a 6:1 defeat to Spurs, the clock is ticking for the expiration of United's club reputation.
The myth of potential
Many believe that United is and should be giving Solskjaer space and time because he is still young and finding himself, like Mikel Arteta is at Arsenal. But that is just not factually correct as Solskjaer started managing teams in 2008, when he got the chance to lead the U23 team of United.
He then moved to his country and led Molde to two titles before returning to the British Isles, leading Cardiff City into relegation. The return to Molde followed with a better win ratio, still in the 50+ percentage even in the smaller, less competitive league but United gave him the chance last December. Arguably because it was slightly a PR move since the Baby Faced Killer is a cult favourite at Old Trafford due to his playing days.
"There is always pressure and expectation on us. I became a man at Manchester United - I have learned how to deal with good and bad times. Every game of football becomes history quickly," stated Solskjaer.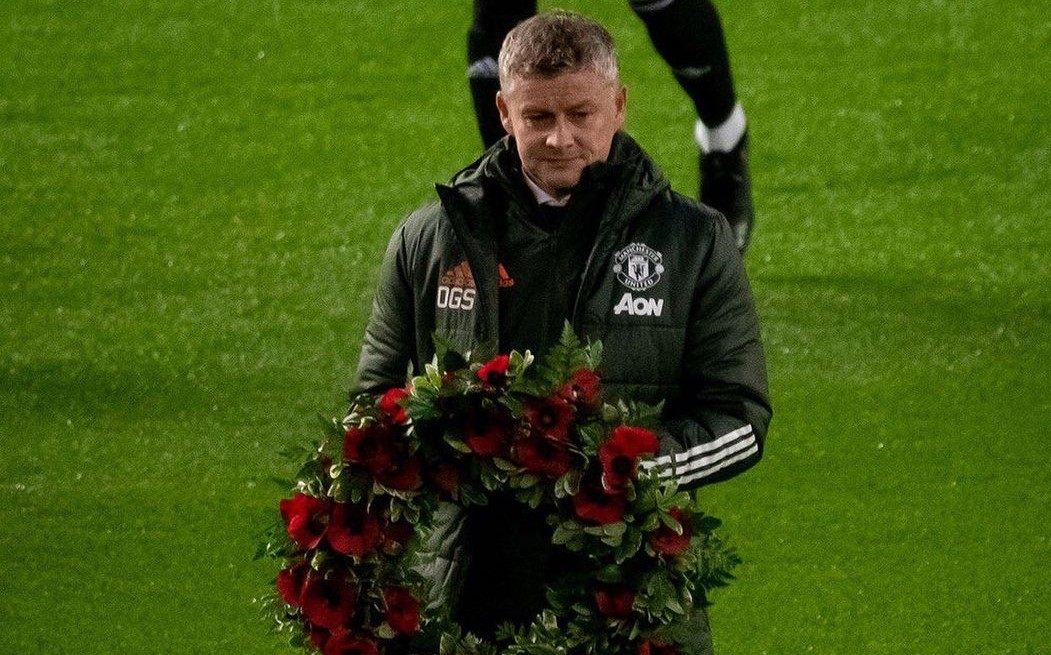 But even the fan favourite status wears off after some time and the only thing that remains is the results. Once again, like last season when United won against Pep Guardiola's City three times, Solskjaer's got the result he needed, when he needed it the most.
Yet, consistency is key and that is still lacking. That ingredient is usually the difference between top sides and likeable mid-table sides. Ole commented on the approach displayed against Everton.
"If we can get this determination, mindset, approach every single game, we'll be hard to play against. I can't praise the boys enough for the character that they've shown."
As we determined that Solskjaer is experienced, his team's lack of consistency almost a year out is worrying. Not to mention the comical shape the team finds itself defensively often and the lack of attacking patterns.
Former Tottenham, Newcastle and England midfielder Jermaine Jenas believes that Solskjaer's players don't have the loyalty needed to battle for him and hence display consistency.
"I feel sorry for Ole at times. There are too many in that dressing room that think 'I'm quite happy, I'm on a load of money'. Do they really care about Ole losing his job or not? I'm not sure they do. They will play certain games and perform in certain games because they know they are on the world stage and the eyes are on them," started Jenas.
He went even further, untypically for him as he is one of the more reserved pundits, stating that the players look like they feel a new job is always around the corner.
"I don't feel they are doing it for Manchester United. I don't feel like they are doing it so their manager keeps hold of his job. Right now I see too many players in that group who I feel are just not that bothered. It's hard to say they don't care, because of course they care. I think there's probably a few of them who will think: 'If it doesn't work out here I'll just go to PSG or Bayern or Real'. That's what their mindset is, unfortunately."
With the international break upon us, United might be better off severing the ties with Solskjaer before the club loses another legend. Pochettino isn't going to be available forever and he had an almost identical win ratio at Tottenham with the fraction of investment.
With PSG and Real only a handful of bad results from employing him, United would be better off hiring the reputable motivator who could still salvage this season before it is too late. Once again. The club just can't afford in a currency far more important than pounds - reputation.