Is MSN is the best attacking trio of the decade?
14.12.2019.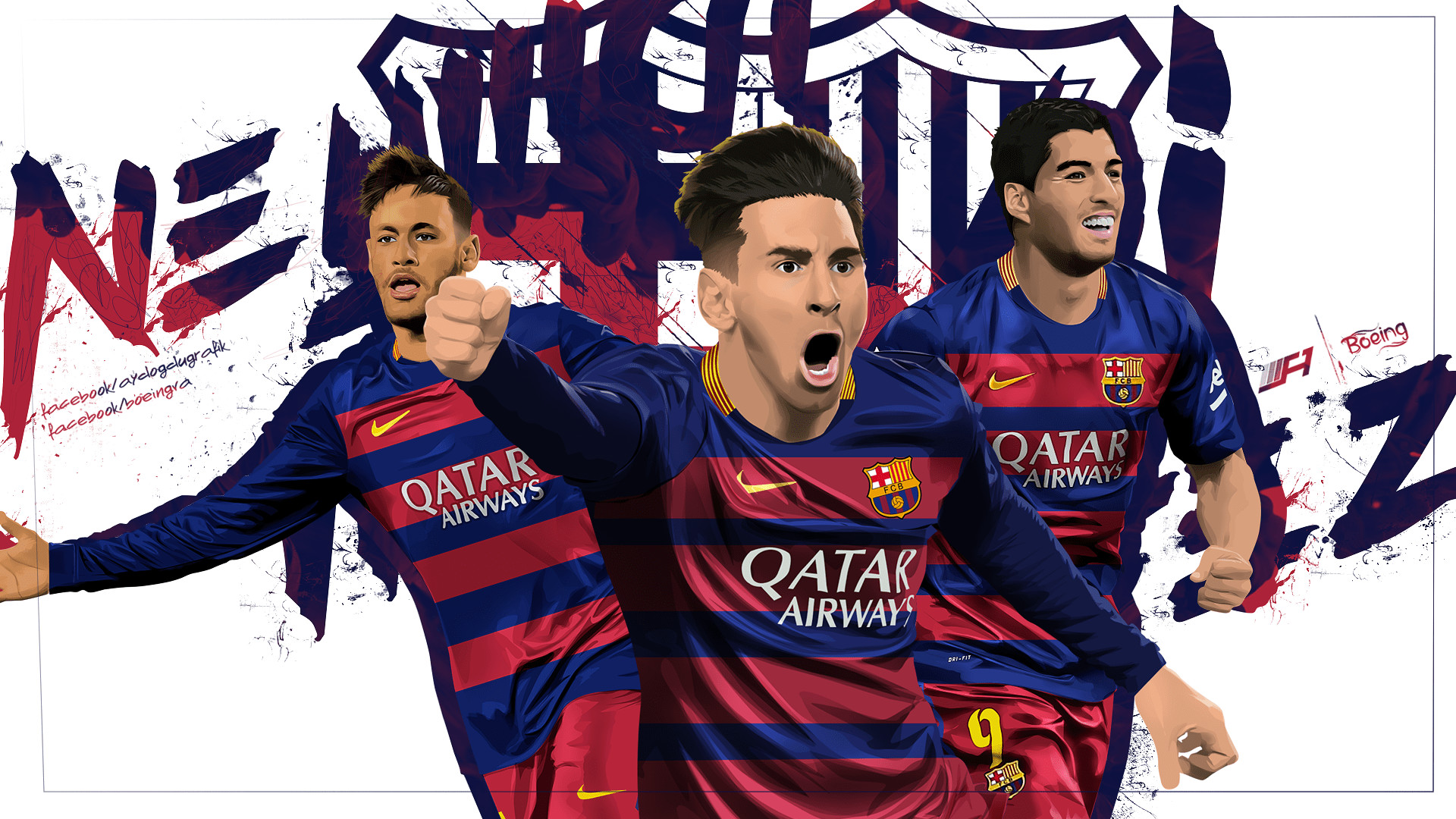 With the arrival of Luis Suarez from Liverpool in 2014 football saw the forming of the deadliest trio of the 21st century and certainly the last decade. Neymar arrived from Santos a year earlier and Leo Messi was waiting for new partners in crime as Xavi and Iniesta were reaching the end of their careers.
The trio ended up playing for three seasons before Neymar disbanded the bunch by joining Paris Saint Germain in 2017.
During those three years, MSN won the two La Liga titles, one Champions League, one FIFA Club World Cup, and three Copa del Rey trophies. And did so with style points.
In their first season together, the trio scored 122 goals across all competitions. The newcomer Suarez scored 25 goals after serving his ban for violent behaviour at the World Cup. Neymar chipped in with 39 goals, and Messi big-brothered them both by scoring 58 goals.
Their fierce rivals, the also gifted with an acronym - BBC - Benzema, Bale, and Cristiano, scored 100 goals in the three games fewer. The difference was even greater in the following season, the 2015/2016 as Real Madrid's trident scored 98 goals, while Barca's South American stars scored 131. But BBC did have a lot fewer games, 115 compared to MSN's 151 and the Madrid's duo did have a slightly better goal ratio.
Suarez was the most lethal player that year as the Uruguayan scored 59 goals in 55 matches, 10 more than Bale and Benzema combined. But Real did win the Champions League. 

And then repeated it the following year. As well in the year after, although MSN was disbanded by then.
The last season of the MSN vs BBC, the 2016/2017 saw Madrid win the double, with the Champions League and La Liga.
But Barca's trio once again scored way more goals in more games. Suarez, Messi, and Neymar scored 111 times in 148 appearances, while 70 goals in 120 matches were enough for Bale, Benzema and CR7 to clinch the two most important titles.
There are barely any trios that warrant to be placed into contention with MSN and BBC this decade, with PSG's Cavani, Neymar, and Mbappe operating in a way weaker league, while Bayern Munich's Robben, Ribery, Lewandowski had issues with the injuries of the two wingers.
Even though MSN is widely considered as the more impressive and deadly duo than BBC, the results suggest otherwise perhaps. While Leo, Luis, and Neymar did score loads of goals and with style points, they can't be placed on a higher pedestal than Real's Champions League collectors.
With Neymar actively seeking a move back to Barcelona and the Spanish champions quite interested in it too, we could very well see the return of the MSN trio next season.