Inzaghi gets an even better left-flank signing than Conte even asked for!
26.1.2022.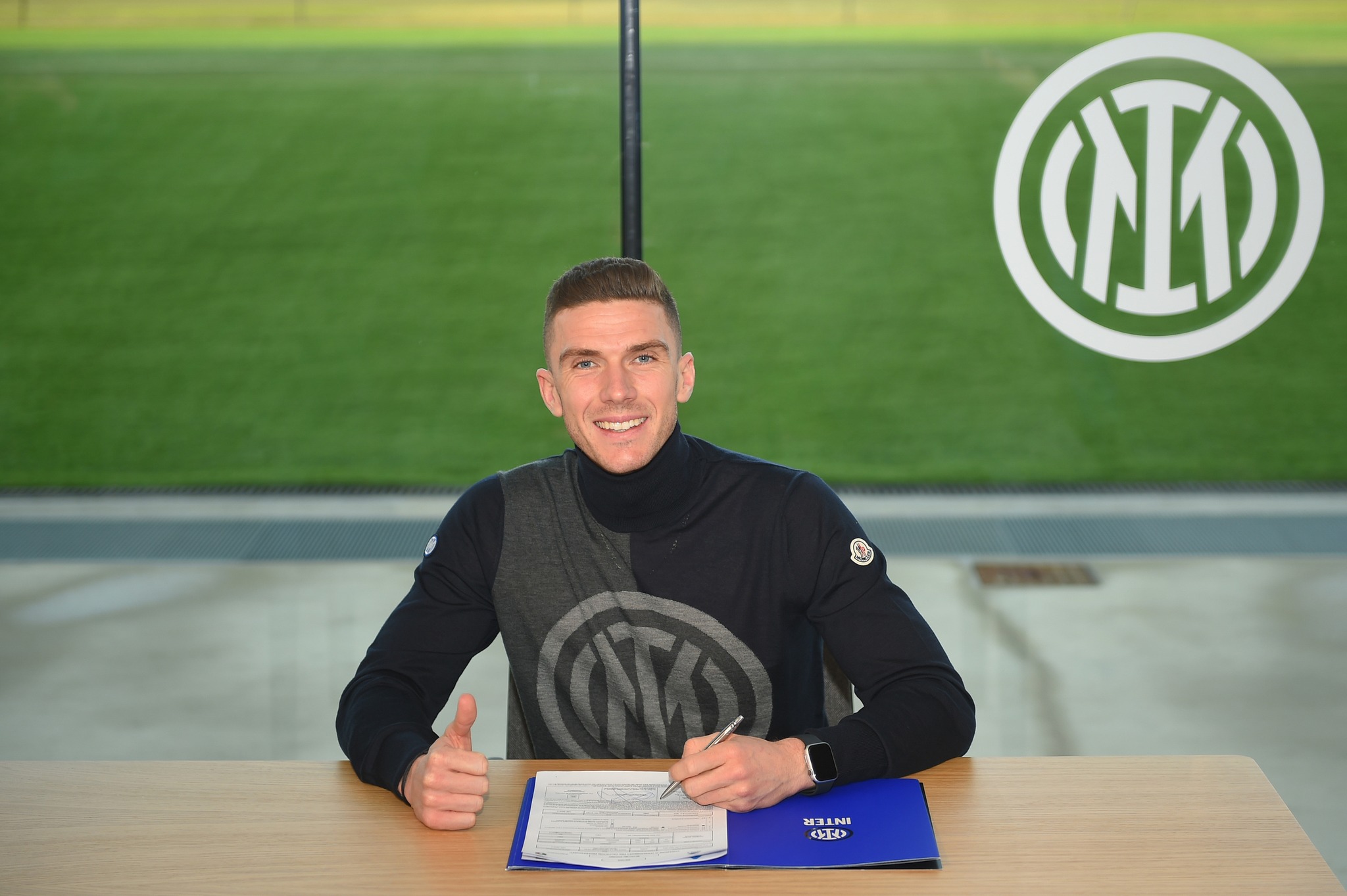 Newcastle United had the right idea when it came to their reinforcements, probably especially for their left wing-back target Robin Gosens. Yet the deal couldn't even get from the ground level. Now, Inter are ready to show their power in the transfer market again by signing the perhaps most sought-after player in that left flank position.
Antonio Conte got a lot of toys for his time at Inter, Achraf Hakimi, Nicollo Barella, Romelu Lukaku, but couldn't secure a top player for the left flank. Now, a manager who employs a similar formation, Simone Inzaghi, will get the German marauder.
Atalanta and Inter are still negotiating and are not in line yet. Although, the differences are not stark. La Dea is demanding €22,000,000 for the transfer, with another €3,000,000 in bonuses. While the ruling champions of Italy are currently offering €20,000,000 plus €2,000,000. A total difference of €3,000,000, which is not insurmountable.
Actually, the Italian media reports that Inter will most likely conclude the deal today when the two sides walk towards each other's demands a bit more. With Gosens's contract with Atalanta expiring in June of 2023, they are the side with fewer bargaining chips now.
While Gosens, aged 27 and in his prime, will get a contract until 2026 and will and a salary of around €3,000,000 per year.
He was signed from Heracles Almelo in 2017 for just €1,170,000 so Atalanta will make a major profit. While the player who has 29 goals and 21 assists from his position, in just 157 games for the Italian side, being a German international, could get far more money. Yet the slow start to his career might explain why he is ready to take less and stay in Italy, playing in a system that suits him.
His signature also means that Inter have given up on negotiating a contract extension with Ivan Perisic as he is asking for more than twice that. Hence, the Croatian will move on from the Guiseppe Meazza in the summer when his deal expires. While Aleksandar Kolarov, a backup on that side, is close to either retiring or moving to a club where he could get some playing time.