Intimidating, historic, and underrated Bayern: Flick's side one of the most impressive in history
21.8.2020.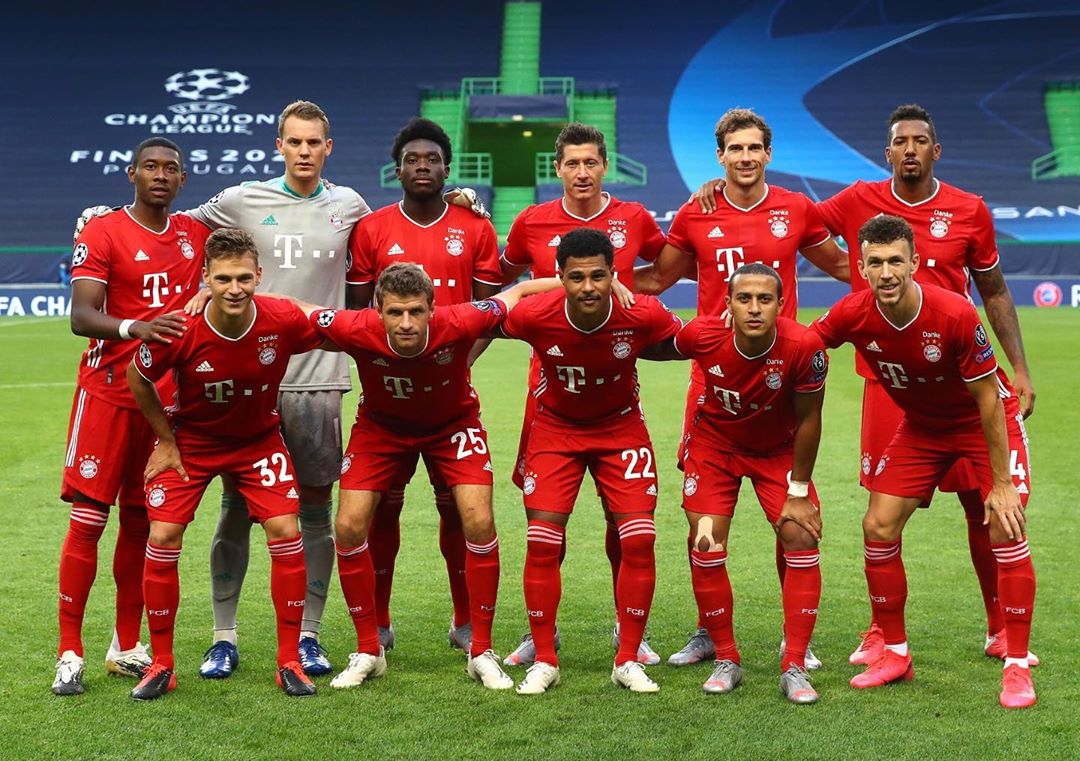 Some part of it goes to the unprecedented situation the world is in, some part goes to the low-name-value manager in Hansi Flick but it's undeniable that Bayern Munich has been wildly underrated this season. Despite winning the league, the German cup, boasting the best player of the season and reaching the Champions League final.
At the start of November, Niko Kovac was sacked from Bayern Munich and Hans-Dieter Flick was appointed as the new manager. A man who hasn't led a side for 15 years and leading Hoffenheim in the fifth, fourth, and third rank of German football. It was believed he was just a provisional solution until Bayern finds a suitable replacement.
Arsene Wenger declined the short-term offer, and Flick continued working without knowing when he'll be called off. The Bavarians were waiting for Erik ten Hag to become available and hoping for the best. What they didn't expect is that the best meant two trophies and a Champions League final. All while getting a historic result that will mark this team in the 8:2 trashing of Barcelona. Just days after completing the 7:1 aggregate win over Chelsea.
But Bayern's season isn't just a couple of peak performances, it has been a wildly impressive and underappreciated run. In the last 20 games played under Hansi Flick, Bayern recorded all 20 wins, scored 67 goals, conceded just 15 for a goal difference of 52.
Overall, Flick's record is 32 wins, one draw, and two losses with 115:26 goal difference and going unbeaten in 29 games. The Champions League final could round it up to 30.
Although Robert Lewandowski was already impressive under Kovac, he cemented his record as the best player of the season with 55 goals in 46 matches. Alongside 10 assists. Of course, 15 of those goals came in the CL and RL9 might even match or break Cristiano Ronaldo's record of scoring 17 goals in the competition. All while playing in fewer games.
It's the short format that makes Bayern's firepower even that more impressive as so far, the club is the second-highest scoring side in a single CL season with 42. Barcelona scored 45 in the 1999/2000 season but in 16 matches, Bayern gathered up their tally in 42. If the machinery opens up PSG early, they might even equal this record too.
More impressively, the side is the first team that can win the Champions League while recording all wins in every single of its final-leading games. No draws, no losses. So if Bayern triumphs over PSG on Sunday, without the game going to penalties, it will be a perfect Champions League season.