Inter owes a lot of money for Lukaku and United would settle with one of two players instead
3.3.2021.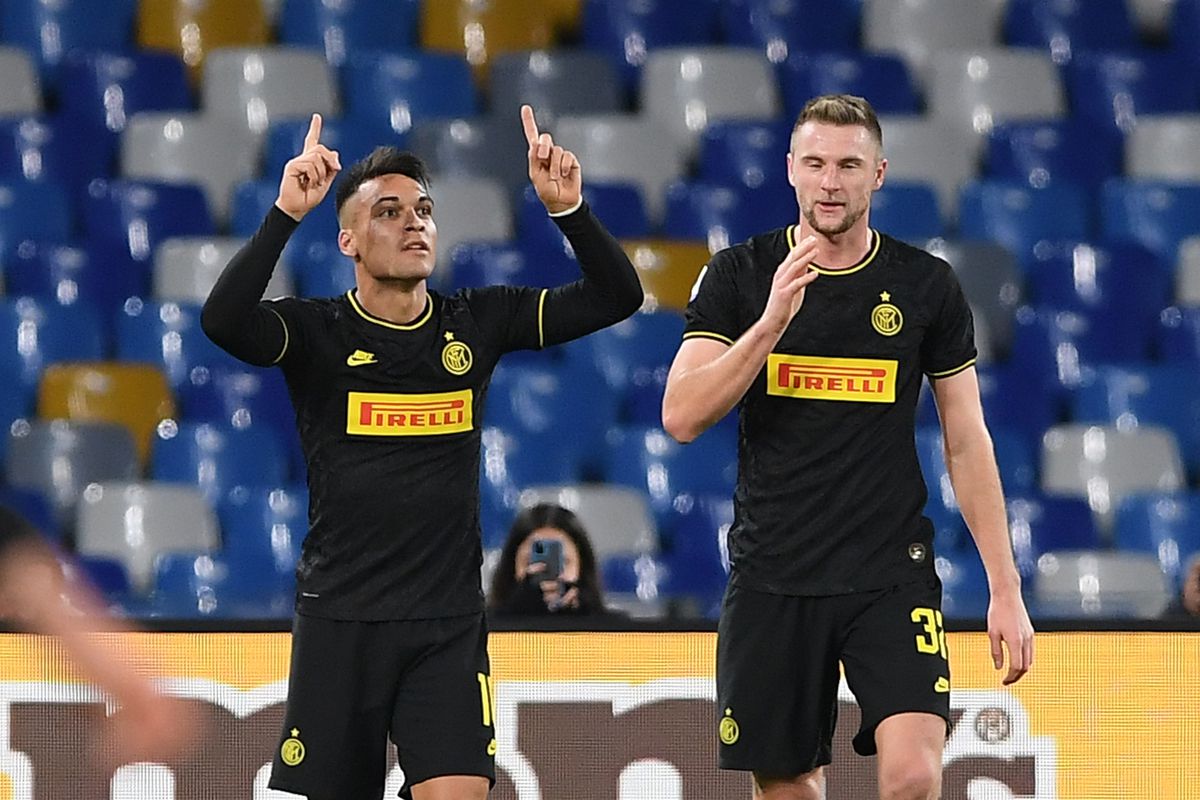 It seems that the reports of Inter's financial woes are not overstated as now the Italian media states Nerazzurri are owing a lot of money to Manchester United for the transfer of Romelu Lukaku.
The powerful striker moved to Guiseppe Meazza in the summer of 2019 and has flourished under Antonio Conte. The move itself cost the Italian side €74,000,000 in total but the clauses in it are what's creating problems for Inter according to Il Corriere Dello Sport.
According to the Italian newspapers, a clause in the contract states that if Inter failed to pay a single instalment of the debt on time, they would become in debt of the entire remaining sum immediately. It seems that exactly that has happened as Utd didn't receive a scheduled €5,000,000 payment. But Inter owes €50,000,000 total for the deal currently!
United pounced on this opportunity and offered Inter two solutions in the form of player exchanges. The Red Devils want one of Milan Skriniar or Lautaro Martinez in exchange for the debt to be forgiven. Both of these players are well worth above the €50,000,000 debt, although the centre-back is closer to it. While Lautaro recently stated he will extend with Inter, Manchester can realistically hope for a partner to Harry Maguire more than the in-demand Argentinian forward.
Inter owners Suning have recently confirmed the commitment to the club's ongoing financial support but added they are looking for "suitable partners" to support the Serie A giants financially. Additionally, the tire company Pirrelli will not be the club's shirt sponsor next season for the first time after 27 years.
While other somewhat conflicting reports state that Gini Wijnaldum has a handshake agreement with Inter, choosing the Italian club as his next destination. The midfielder's contract expires in the summer and with the way Liverpool's season is going, probably missing out on the Champions League, it's more likely he will move somewhere else.
Recently, his former PSV teammate Ola Toivonen stated he was surprised by his success and named an unlikely pick for the best player he saw in Eindhoven.