Inter and Milan present concepts for their new stadium
26.9.2019.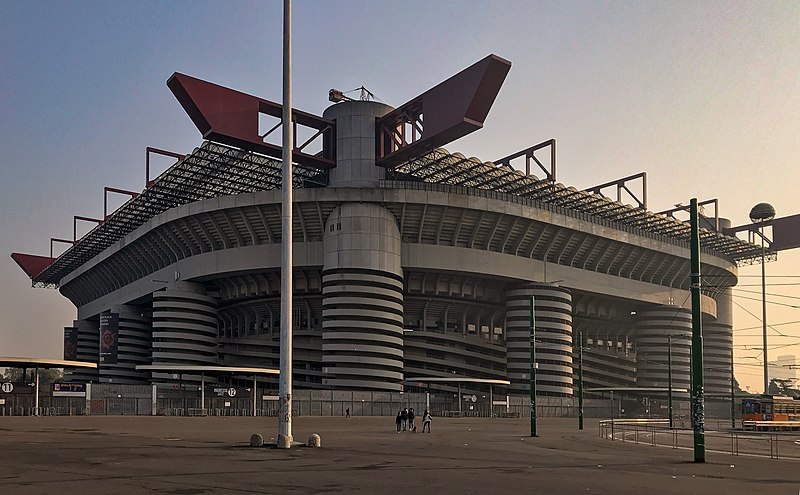 Milan and Inter have presented two design concepts for the new 60,000-seater stadium the two clubs will use and explained that the current stadium has run its course.
Inter CEO Alessandro Antonelli and Milan President Paolo Scaroni presented the concepts and the ideas behind the construction.
"The Stadio Meazza, as it stands, is no longer suited to two big clubs with the ambition of a main role on the European stage. That's just a fact and compared to stadiums around Europe, they are a whole other issue. We love the Meazza, but it has run its course," started Scaroni.
The Milano city council hasn't yet approved the construction, but everything is expected to go smoothly. Here are the two new potential designs for the new Giuseppe Meazza.
??? | A NEW STADIUM FOR MILANO

Inter and @acmilan have presented the selected projects for the new stadium for both Clubs and the plans to redevelop the San Siro area. pic.twitter.com/lMsaJc2wwj

— Inter (@Inter_en) September 26, 2019
While many are opposing to this decision, as San Siro is architecturally one of the most recognizable and beautiful big stadiums in Europe, Scaroni is focusing on the effect the place will have on the whole city of Milano.
"The opportunity to help transform this zone of the city should also be welcomed, because except for on match days, it is an empty concrete space with nothing in it. The investment would be worth €1,200,000,000 and provide a modern stadium hosting around 60,000 fans, but also an area that would be used by citizens 365 days a year and with large green areas. Our project will be much greener than around the current San Siro, more eco-sustainable and finally with less of a visual and acoustic impact on the city. The current stadium is 68 metres tall, the projects we're looking at would be at most 30 metres."
Scaroni was proud to say that the new stadium will have a 60% smaller acoustic influence on the city due to its closed structure. But many consider the roar of the stadium across the city to be a vital part of the footballing culture.
Since 2002, there has been only one new stadium built in Italy, compared to 24 all over Europe.