In a major turn Giroud slips through Milan's fingers as he extends with Chelsea
5.6.2021.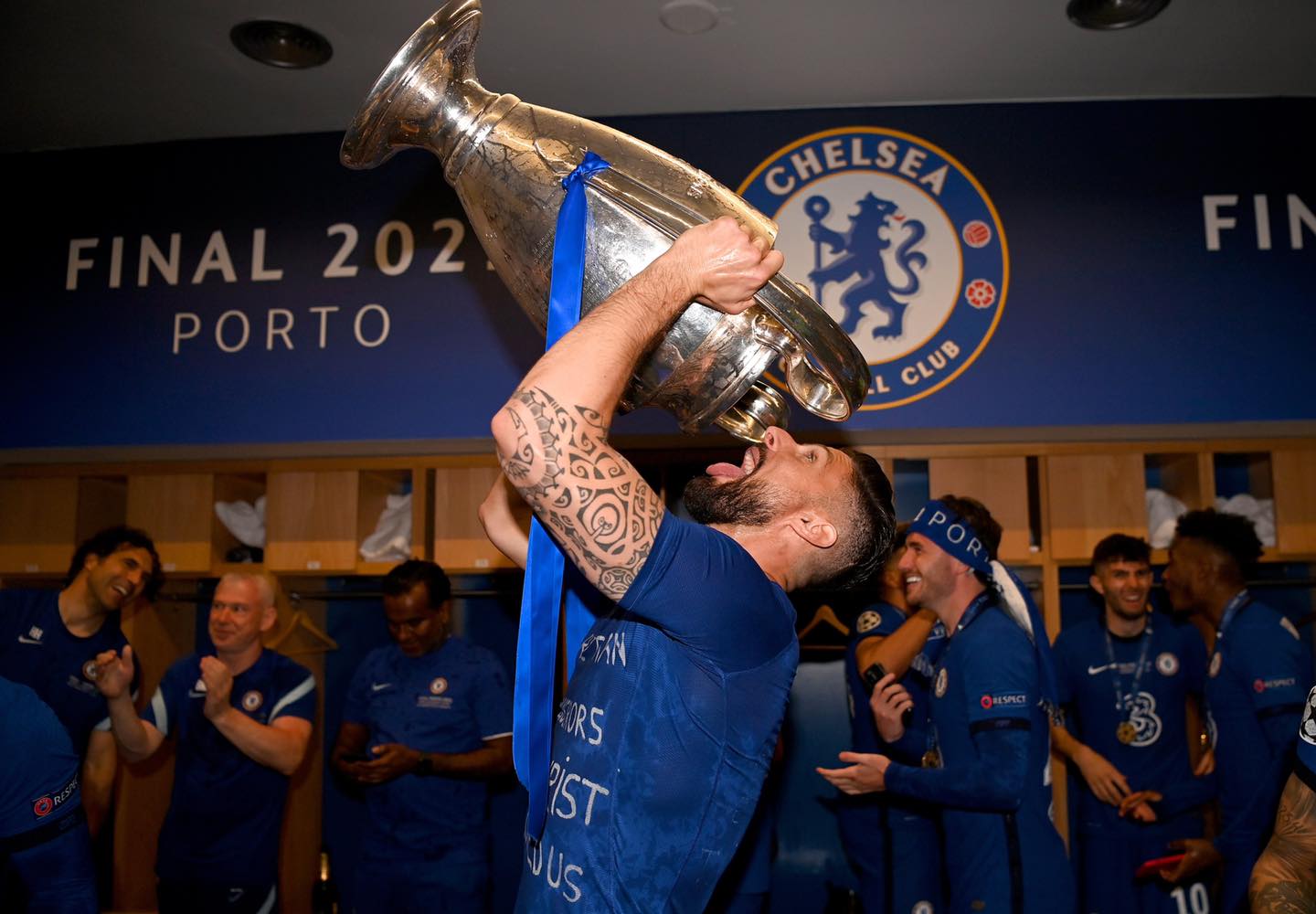 What has to be the first transfer gazump of the summer, Olivier Giroud will not become a Milan player, even though the deal was seen as imminent. Instead, the Frenchman has extend his contract with Chelsea. After a year in which Inter fans read rumours about their club vying the Frenchman, neither Milano teams got the target man. But could the "blame" be on the Nerazzurri themselves in this latest saga?
Giroud was already seen as Milan striker, all the respectable media members in Italy have reported on it. Even Zlatan Ibrahimovic commented on the possible deal.
"And I'd be happy if Olivier Giroud joins AC Milan, we need players like him - he's a winner," said Ibra.
But it could be that Ibra's most heated rival Romelu Lukaku is the reason behind the turn of events. Big Rom announced he was going to stay at Inter, while he was Chelsea's number one target this summer. With the Inter forward out from their menu, the Blues must've had no other choices but to extend with Giroud, a fellow target man albeit a more technical than a powerful one. Aged as well. Yet his qualities are undeniable and relate well to old age and veterancy.
He will stay in London for another year. Thiago Silva's contract has also been extended and the Brazilian is two years older than the 34-year-old Giroud. The centre-back will also stay for the next season. Which is not the case with the backup goalkeeper Willy Caballero who will leave the club after four years, CFC has announced.
Most importantly, Thomas Tuchel now officially has a contract until 2024 after extending his deal as well in what has been a busy day for Chelsea. It's a nice intro for the busy summer the Blues will have, with or without Lukaku as a possibility.