Ibrahimovic on Milan return: I asked the squad who played in the Champions League, two hands went up
25.9.2021.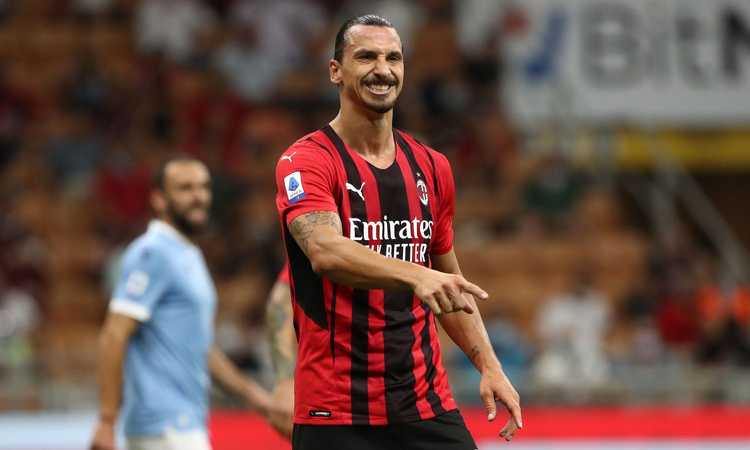 Zlatan Ibrahimovic is set to turn 40 next month after arriving at Milan year and a half ago. The veteran is seen as one of the key if not the main reason why Rossoneri became competitive at the very top again. But Ibra realized he was in for a battle when he asked his teammates on their Champions League experience and only two players had it.
With Milan struggling to get in the elite continental competition, the players in the squad had barely played in the competition. Out of the 23 or 25 men in the team, only Ibra and two more had CL experience.
"When I arrived at Milan, I asked in the locker room how many had played a game in the Champions League. Only two raised their hand. I thought it was a joke," explained Ibra.
Even Gianluigi Donnarumma, who played 250 games for Milan, didn't have a single match in the Champions League. So the main objective last season was to get in the top four.
"The goal was to get in the Champions League and win the championship, I was not successful on this, but we came close, we arrived second. It's not just because of me, we all did a great job together. The teammates, even the young and inexperienced ones, have understood what is needed to get where we arrived last May, but also that something is missing to win. We're all working hard on this," stated Ibrahimovic.
Ibra was forced to miss UEFA Euro 2020 with a knee injury and only returned to action two weeks ago, scoring one goal against Lazio coming on as a substitute. However, he suffered a new injury just a few hours after the game.

"When I was young, I just played, even if I felt pain in the tendon, like today. I wanted to win and score, stop. With time and experience, I discovered the head and I realized how important it is to talk to your body. Well, now my head is fine, but my body is getting old, it doesn't always keep up with it and it's a problem."
Ibra is currently on the sidelines due to an Achilles injury, but the manager Stefano Pioli hopes he will recover in time for the Rossoneri's game against Atletico Madrid next week.