Ibra on negotiations with Milan: I spoke with them more than with my wife
3.1.2020.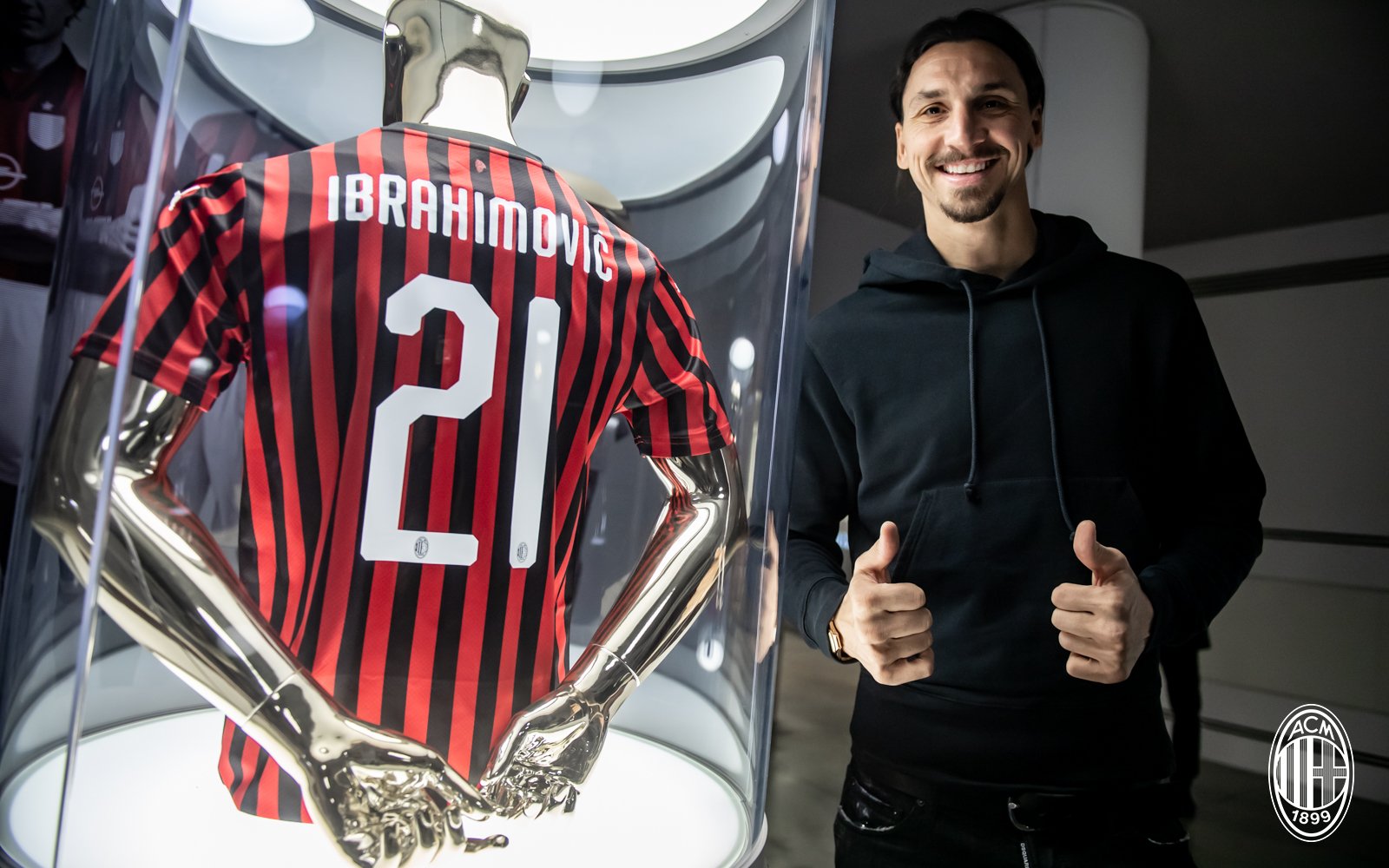 After nine years, the 38-year-old Zlatan Ibrahimovic is back at AC Milan. The veteran striker has signed for Rossoneri on a short-term deal, but his move has made the most noise any transfer of a player older than 35 has ever had. The sheer speculation of where he's going to continue his career was filling news titles, but Milan has made a bigger thing of his signing than of any other multi-million purchases.
Ibra conducted his medical tests in Milano and proceeded to talk about his goals for the season.
"I have great memories of this fantastic club, I want to help the team by doing the best I possibly can. My objective is to help the club and the team to improve the situation. On an individual level, to do as well as possible," said Zlatan.
??????????????
Welcome back, @Ibra_official!#IZBACK #SempreMilan pic.twitter.com/Je2BYogIgz

— AC Milan (@acmilan) January 2, 2020
Ibra has played for three clubs since leaving San Siro: Paris Saint-Germain, Manchester United, and LA Galaxy.
"I have always said that this is my home and finally I am back. I've been through other clubs in the meantime, but I have returned and that's the important thing. Finally, I am here, wait for me at San Siro and we'll get it jumping again. In the last two-three weeks, I've talked more with them than I have my own wife! It all went well, because I am here now," said the 38-year-old-
Ibrahimovic will now wear the 21 shirt, as the number nine is taken by Krzysztof Piatek.
"I showed the available numbers to my children and they preferred 21, so I went with that. I haven't really changed since I was a child. I still have that same hunger, determination and confidence."
Despite spending only two seasons at San Siro in his first stint, Zlatan managed to be the team's top scorer of the decade in Serie A.