Ibra on bodyslamming Azpilicueta: I did it on purpose, he mocked my teammate, didn't have the guts to mock me
23.11.2021.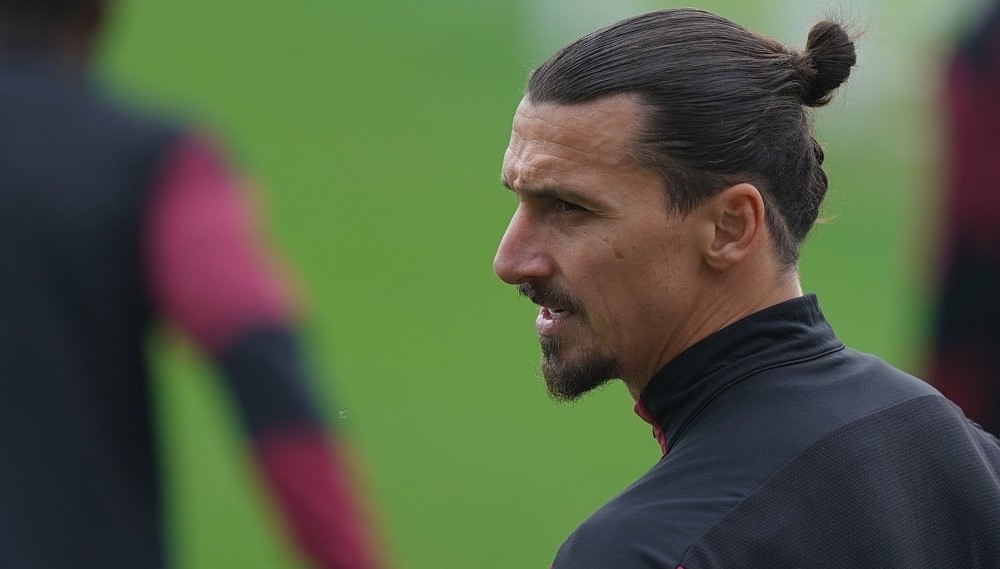 Zlatan Ibrahimovic is 40 and still going strong, he is the beacon for the young Milan and Sweden teammates when it comes to professionalism. Recently though, he had a different lesson for them, demonstrating on Cesar Azpilicueta when he body-slammed him during an international match. Ibra got the yellow card and will miss Sweden's first play-off match but he didn't regret it and explains what it was all about.
In his interview with the English media, the 40-year-old explained that while he looks in top shape, his body is suffering.
"It's not easy. Every day I wake up, I have pain everywhere. This morning I had pain everywhere but as long as I have objectives, as long as I have adrenaline, I keep going. I know I'm coming to something good. I'm coming to somewhere I need to work to keep myself at the top," says Ibrahimovic who doesn't want to have any regret when he calls it quit, he's going until he burns out.
Zlatan explained that it is the pursuit of intense moments that is pushing him.
"It's not about contracts or being famous. I don't need that. The only thing that keeps me going is the adrenaline because every morning I have pain everywhere. But getting two more followers will not heal you. Getting more money will not heal you. Getting attention will not heal you. What will heal you is adrenaline."
Ibra is surrounded by young players and enjoys guiding them yet sees the pitfalls of modern football that makes a star out of a player with a viral move blowing up their stock.
"I don't have problems suffering. For me, to suffer is like breakfast. But many people don't understand suffering because the new generation, with all these platforms, have to do little to get credit. The generation before that you had to do a lot to get a little. I'm very proud I came from the old generation."
Addressing the incident from last week when he barged into Cesar Azpilicueta during Sweden's final World Cup qualification game, Ibra stated that the Chelsea player started it first.
"The other day in the national team, I gave a tackle to. I did it on purpose. I'm not ashamed to say it because he did something stupid to my player. Acting big to my player. It was a stupid thing but I would still do it to make him understand: 'You don't fucking do that. You don't have balls to do it against me. But I will show you what happens if you do it to me.' That's why I did it."
Prompted on whether Azpi responded, Ibra explained the situation further.
"What can he say? He will not say it to me but he will say it to my player – who will do nothing because he's too nice. It was not a good thing by me, but I would still do it. That's me. I'm not ashamed to say it. It's not about missing the play-offs. It's about making the guy understand you don't take the piss out of somebody laying. It's too easy to pick on my teammates who are 20 years old and very nice guys. I hope he understands now."
Ibra set an impressive record over the weekend in a duel with his protege who might've edged it this time.