Ibra and Lukaku clash and exchange hard insults: Derby gets solved by the unlikely hero
27.1.2021.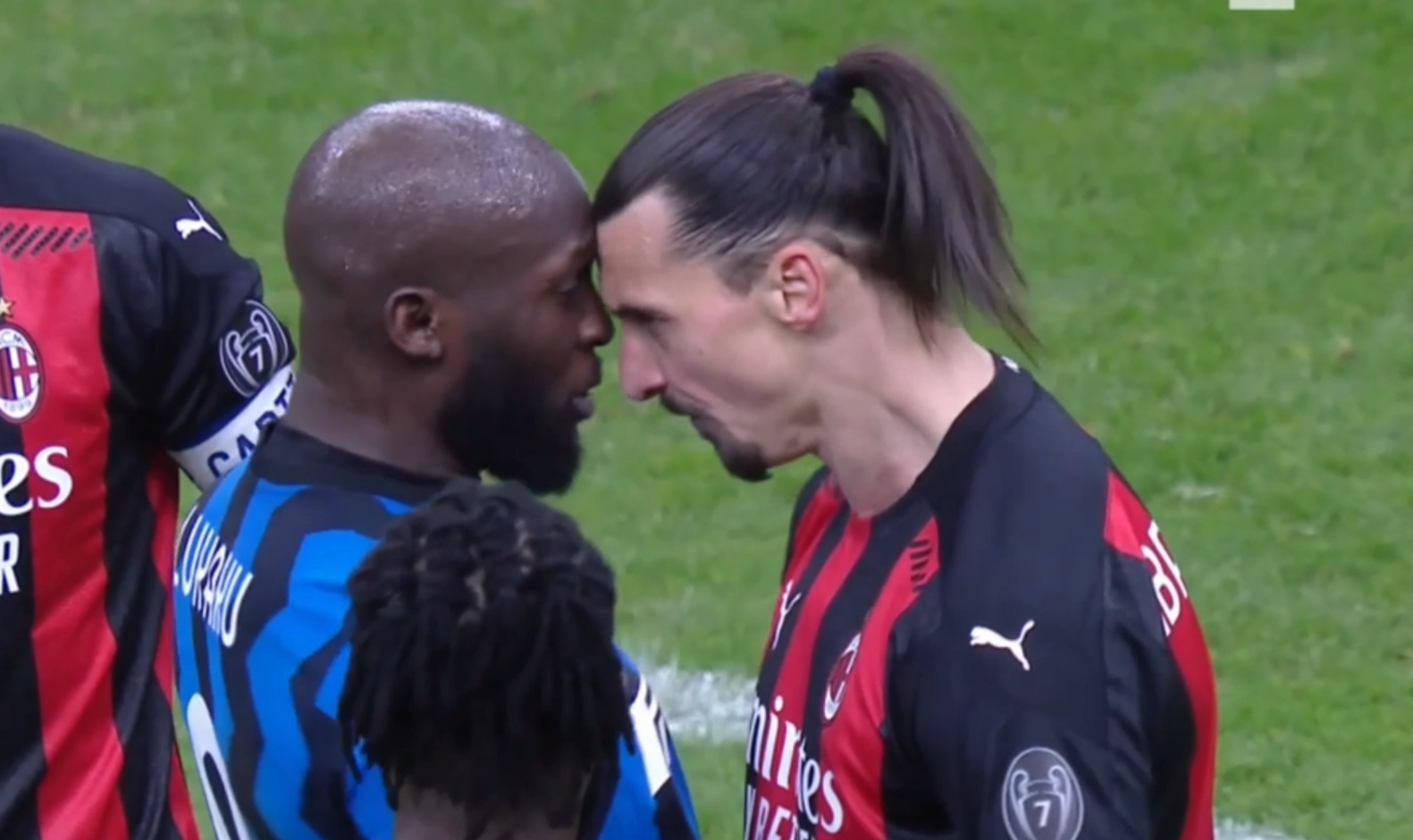 Once teammates, now rivals for life. Zlatan Ibrahimovic and Romelu Lukaku seemingly had a good relationship before the Coppa Italia quarter-finals clash between Inter and Milan. Now, they are seemingly the hottest rivalry in football as tensions flared up to a forgotten level.
It all started when Alessio Romagnoli bodychecked Lukaku to the ground and the striker reacted heavily. Ibra took that chance to step on Big Rom's nerves and managed to do it.
The two then clashed heads but it was just the beginning of their confrontation. With no spectators, the cameras picked up on what was said by both men.
"stop laughing at me," stated Lukaku while Ibra hit back with "Come on then, let's go," while grinning. It was just the start.
Ibra is then caught saying: "Go do your voodoo s**t, you little donkey," repeating it several times, and seemingly stated that Lukaku should call his mother and do voodoo with her. More on that a bit later.
The two polyglots could argue on multiple languages, and Lukaku responded in both French and English.
"I'll f*** you and your wife, you want to speak about my mother?" while trying to get to Ibra and have a physical altercation with him. Lukaku was saying to Zlatan that he will see him in the tunnel as the teams were heading for the half-time rest but Ibra just kept grinning.
In the end, Lukaku had the last laugh as Zlatan got the second yellow in the second half for a careless start on Aleksandar Kolarov. Lukaku then annulled Zlatan's goal from the penalty kick. The game that will be a rare memorable derby of recent years, not just in Italy, was finished off by the unlikeliest of heroes. Inter's flop Christian Eriksen scored a free-kick goal in the seventh minute of extra time!
Christian Eriksen reminding Inter what he is capable of this evening in the last minute of the Milan derby

pic.twitter.com/II397G64Zq

— The Spurs Web ?? (@thespursweb) January 26, 2021
So why was Lukaku so offended by the voodoo comments? Zlatan knew where to aim for. As Everton's major shareholder, Farhad Moshiri, once revealed Lukaku bases his decision on this controversial practice.
"We offered him a better deal than Chelsea and his agent came to Finch Farm to sign the contract. Everything was in place, there were a few reporters outside, then in the meeting Rom called his mother. He said he was on a pilgrimage in Africa or somewhere and he had a voodoo and he got the message that he needs to go to Chelsea."