How have the most expensive goalkeepers ever fared out for their clubs?
3.5.2021.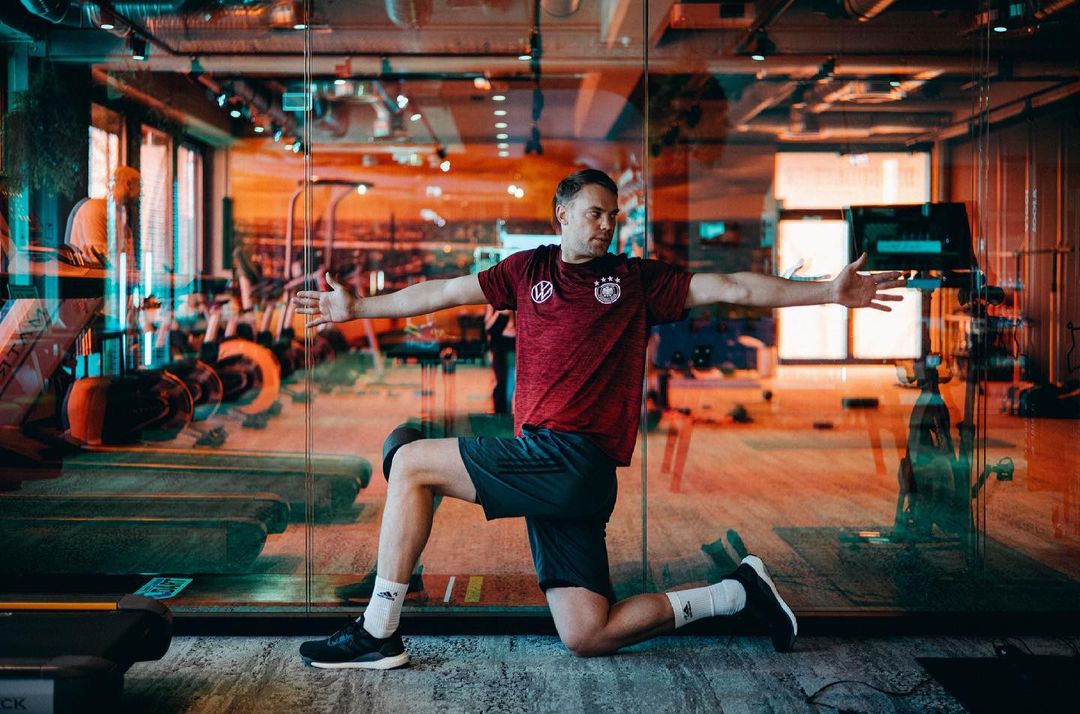 A clear indication that football still somehow doesn't rate goalkeepers as much as field players is that the record for the most expensive goalkeeper stood still for 17 years. Only in 2018 was it broken twice in quick succession. Which leads to the obvious question of whether the keepers who were the biggest investments have paid off?
Looking at the 10 most expensive goalkeepers in the world ever, their records following the transfer, we're trying to cast light on the issue. While possibly predicting whether big-money transfers for players in gloves will become a more frequent occurrence.
10. Alex Meret - Udinese to Napoli for €26,000,000
Starting at the 10th spot, beating players Bernd Leno, David de Gea, and Sebastien Frey, it's Napoli's 2018 acquisition Alex Meret. The Italian has been long regarded as the country's prime goalkeeping talent after Gianluigi Donnarumma. His move was initially a loan with an obligation to buy but some reports state that Udinese received €35,000,000 for the move. That sum would place him at the fifth spot on this list of most expensive goalkeepers.
Meret hasn't made the goal of Napoli his private possession, making only 74 appearances over the last three seasons. Sharing the space between the posts with David Ospina almost equally. The 24-year-old has kept 22 clean sheets in those 74 matches, letting 88 goals past him, one every 74 minutes, getting one red card as well. Yet, he is still young for a keeper, the jury is still out on him but he already picked up an Italian Cup trophy.
9. Francesco Toldo - Fiorentina to Inter Milan for €26,500,000
Italian goalkeeping Icon Francesco Toldo made a move from Florence to Milano in 2001 for then staggering €26,500,000. Goalkeeper or otherwise. He missed out on the record for being the most expensive keeper ever by a day as his compatriot claimed it a bit earlier. Toldo has been a massive success for Inter, winning five Serie A titles, the Champions League, three Italian Cups, and the same number of Supercups.
In 233 games he conceded 239 goals, a goal every 87 minutes, with 95 clean sheets kept! One of three Italians on the list, the 49-year-old Toldo helped build the reputation the country has in producing world-class goalkeepers.
8. Jordan Pickford - Sunderland to Everton for €28,500,000
Thought of as the cornerstone of the new Everton that will make the level up the blue Liverpool club, Jordan Pickford has been inconsistent to say the least. Playing all the Premier League games for the first three seasons at Goodison, while having a bit of a cap drop off due to injury this season, Pickford remains the number one choice for Toffees. Despite solid competition in Robin Olsen and Joao Virginia.
The Englishman doesn't have the track record to rest on his laurels for too long as in 157 games he kept a clean sheet on 44 occasions. Letting in 217 goals, one every 65 minutes. All after being named the player of the season his first year after the 2017 move. The 27-year-old has now also lost his England team spot after collecting 30 caps, as the manager Gareth Southgate gave advantage to Nick Pope, Dean Henderson, and Sam Johnstone who have eight England caps together.
7. Manuel Neuer - Schalke to Bayern Munich for €30,000,000
Quite possibly the greatest investment the German giants have made. Manuel Neuer was slapped by a Schalke fan for his transfer to Bayern Munich but the German can't regret a second of it. The 35-year-old has collected nine Bundesliga trophies, including the imminent 2020/2021 one, alongside five German cups, two Champions Leagues, five German Supercups, two UEFA Supercups, and two FIFA World Cups.
He is arguably the biggest difference maker between Bayern and their most consistent rival Borussia Dortmund, as BVB had world-class strikers, but never a goalkeeper close to Neuer's level. Bayern's captain made his move to the Allianz Arena in 2011 and has now become the keeper with the most clean sheets in Germany's league. Getting to 203 overall for Schalke and FCB combined, needing 436 games to do so. For Bayern alone, he played in 431 games across all competitions, keeping his net intact on 211 occasions. He conceded 330 goals since moving to Bavaria, one every 118 minutes!
6. Thibaut Courtois - Chelsea to Real Madrid for €35,000,000
Regarded as one of the better purchases of the 2018 summer transfer window, Thibaut Courtois needed some time to adjust at Real Madrid. Despite playing for Atletico in the past and knowing the league. As former Real defender Pepe stated, it's a different sport defending for Madrid as the backline has a high line and is usually weaker in numbers than the attackers.
Yet, the Belgian turned it around and has been putting in great performances for Los Blancos. In the 124 games he played for the royal club, he conceded 118 goals, one every 94 minutes. While keeping his net intact on 51 games. Courtois became the Spanish champions last season, one the Spanish Super Cup, and the FIFA Club World Cup with Real. Aged 28, he will remain as one of the better purchases Real made in recent years even if his form takes a nosedive.
5. Jasper Cillessen - Barcelona to Valencia for €35,000,000
Quite possibly the least-known name on the list of top 10 most expensive goalkeepers ever. In 2019, Jasper Cillessen got tired of being the reserve goalkeeper at Nou Camp and made a switch to Valencia yet he made a similar number of appearances for the club from Mestalla, only 36.
Injuries have hindered him further, but he was competing with Jaume Domenech even when fit. In those 36 games for Valencia, he conceded 50 goals, while keeping his net safe only on seven occasions. The 32-year-old's minutes per goal conceded ratio is quite bad at 63 minutes. He is a rare good transfer move for Barcelona even though it involved the exchange of Neto and his arrival to Nou Camp for €26,000,000.
4. Ederson - Benfica to Manchester City for €40,000,000
Despite playing for consistently one of the most impressive sides of not just recent years, but of the 21st century, Ederson doesn't get the attention of the few men topping his at this list. Quite possibly because he is behind one of them in the pecking order at the national team level. Although his rare blunders have contained his reputation a bit too.
Yet Ederson has been immense for Manchester City ever since he made a move in 2017, playing a lot of games for Pep Guardiola, 186 already. In them, the 27-year-old Brazilian had to take the ball out of his net 138 times, while he didn't need to turn around towards the net in 93 games. His minutes to goal conceded ratio stands at the impressive 120 minutes! Ederson won the Premier League titles three times, including the imminent one, four League Cups, one FA Cup, and two Community Shields.
3. Gianluigi Buffon - Parma to Juventus for €52,880,000
For the longest time, 17 years, Gianluigi Buffon was the world's most expensive goalkeeper by a double margin compared to the mentioned Toldo. The 43-year-old is still active and on that merit alone he still remains one of two best purchases on this list, next to Neuer. He did move away from the club for a season, but in 683 games for the Old Lady, he protected her entirely 322 times.
Conceding 537 goals in a Juve shirt, he kept a ludicrous ratio of conceding a goal every 114 minutes on average. With the span of his career being as long as it is, that's even more impressive than Neuer's and Ederson's higher ratios. Gigi won 10 Serie A titles, one Serie B, four Italian Cups, six Supercups, yet lost three Champions League finals as the only piece missing from his CV riddled with individual records.
2. Allison - Roma to Liverpool for €62,500,000
A transformative purchase for Liverpool, thought off as the key to the recent successes almost as much as Jurgen Klopp himself was. The 28-year-old Alisson has had his fair share of injuries to battle at Anfield yet he played 125 games for the club, winning the Champions League and the long-awaited Premier League title with the Reds. While becoming the world's most expensive keeper after Buffon has held that title since 2001, even though it lasted only several weeks. 
In those matches, he conceded 101 goals, one every 111 minutes on average, while keeping 56 clean sheets. A record that is even more impressive when reminded of the state of Liverpool's backline this season, which resulted in some of Alisson's mistakes but not enough to tarnish the reputation of Brazil's number one.
1. Kepa Arrizabalaga - Athletic Bilbao to Chelsea for €80,000,000
The most expensive goalkeeper ever and certainly the most disappointing one. Kepa Arrizabalaga was bought for €80,000,000 by Chelsea and is mostly associated with dismissing his own manager Maurizio Sarri when he wanted to sub him off. The Spaniard hasn't impressed beside the mutiny. Often making inexcusable mistakes or showing insecurity that leaks onto the rest of the squad.
Resulting in the €80,000,000 man being replaced by the man who holds the 14th spot on the list of most expensive goalkeepers, the €24,000,000 paid Edouard Mendy. In 106 games for Blues, the not so young Kepa conceded 117 goals, one every 82 minutes which isn't the worst on the list by a lot. The 39 clean sheets kept by the 26-year-old isn't that bad either but isn't close to the standards set by the Stamford Bridge predecessors Petr Cech and Thibaut Courtois. He did win the Europa League with the Blues but his future is in question.