How have the best winter 2020 transfers fared out a year later?
13.12.2020.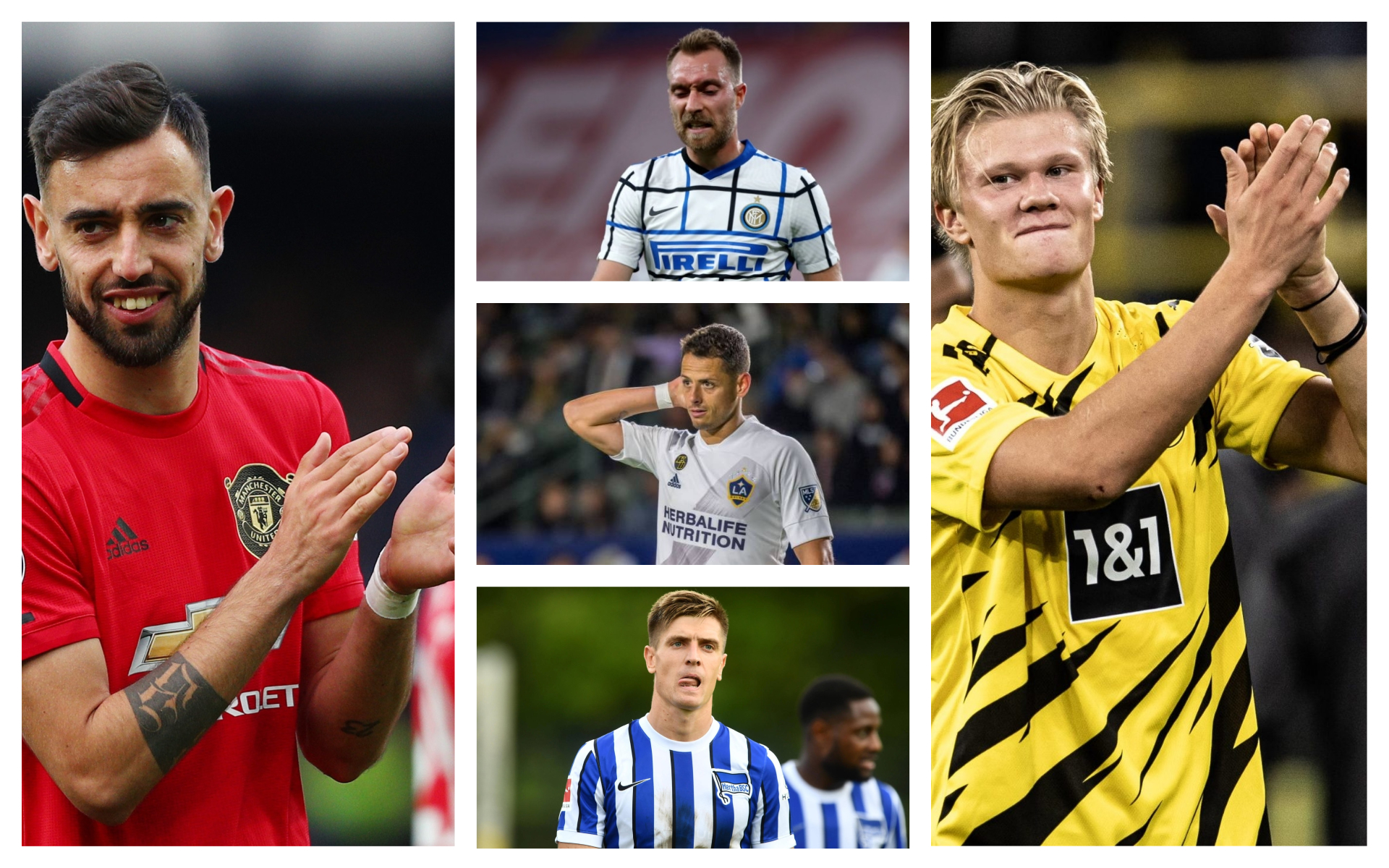 Hindsight is 20/20. It's easy being a general after a battle. There are countless ways of saying it but it's the undeniable truth - predictions are a tricky thing, especially in football. Regardless, we made our own regarding the best transfers of the 2020 winter transfer window at the start of the year. Now, with the wisdom of an almost full year of football, we can revise our predictions few could've argued a year ago and see how the players actually fared out.
While the COVID-19 stricken season was tricky, in a way it also gave the January newcomers more time to gel in with their teammates as the pause postponed a part and elongated the season as a whole.
With nearly half of the 2020/2021 season done too, we take a look of how satisfied should the fans of the buying clubs be. Going through the players as we ranked their transfers as soon as they happened, based on the transfer fee, the need for such a type of a player, star status, and other variables.
10. Reinier (Flamengo to Real Madrid)
Always the one for the future yet Reinier can't be satisfied with his own expedition into Europe regardless of his young age of 18. Especially as the club he has been loaned too, Borussia Dortmund is giving chances to two 17-year-olds. Obviously, BVB's own players were always likely to have more chances, but Reinier still managed to get 136 minutes. Over eight games!
For Real Madrid's second team Reinier played only three games scoring three goals and getting one assist in 223 minutes, showing he is well above Spanish low-leagues. Yet the €30,000,000-paid player needs to perform wherever he goes, regardless of age.
9. Chicharito (Sevilla to LA Galaxy)
Last winter this seemed like the transfer that made the most sense, not just for the player and the two clubs, but for the American league as a whole. But Chicharito only managed to make Zlatan Ibrahimovic look good as the 32-year-old bagged only two goals since moving to the country north of his nation.
With 757 minutes played for the Los Angeles team, Chicharito has scored every 378 and a half minutes he played on average. He did suffer a muscle strain that kept him away from 14 games, however, he should have bagged way more in the appearances he did take, regardless of his relatively low fee of €9,000,000.

8. Dani Olmo (Dinamo Zagreb to RB Leipzig)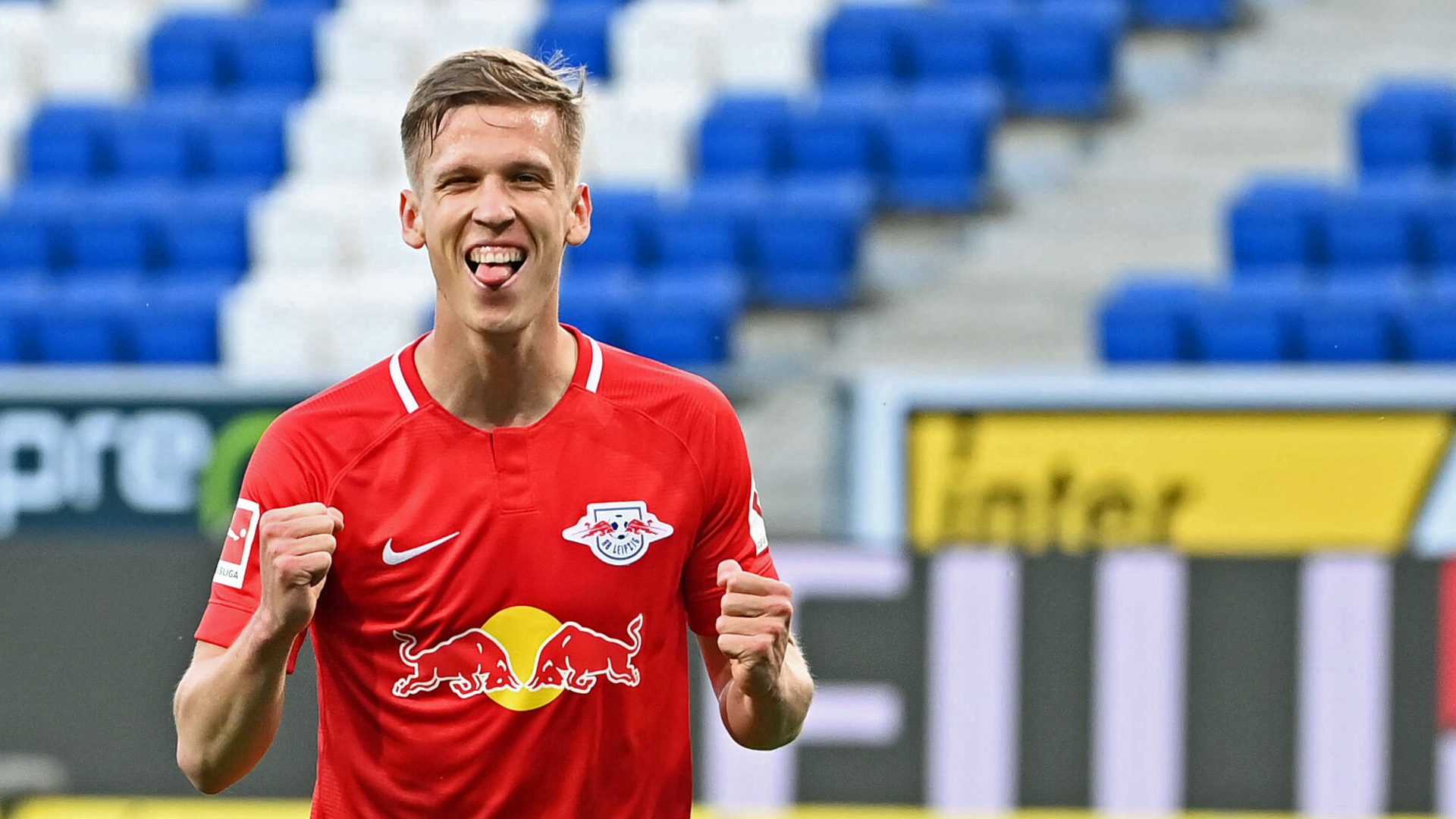 One of the transfers few, if any, doubted. Rightfully so it proved as Dani Olmo has been consistent at RB Leipzig, playing 33 games for the club, reaching the Champions League semifinals too. The Spaniard who was moulded in Croatia showed that there are more than one way of getting to the top five leagues.
Scoring seven goals and making six assists, Olmo is starting to justify the €25,000,000 plus €10,000,000 in bonuses invested in him and RB Leipzig is more than likely on-route of selling him for a wide profit.
7. Krzysztof Piatek (Milan to Hertha Berlin)
Everyone raised their eyebrows when Milan decided to sell the player who was their last memorable signing prior to Zlatan Ibrahimovic coming back. The Pole was on fire for Genoa and Milan when he arrived but his guns ran out of ammo come 2019/2020 season. Hertha paid-up €27,000,000 with another €3,000,000 in bonuses for the 25-year-old who scored eight goals in the 27 matches.
With the two of them coming in one game recently, there's hope for Piatek at Berlin but few expect the great things from him overall, as so many did when his guns were blasting Serie A.
6. Diego Demme (RB Leipzig to Napoli)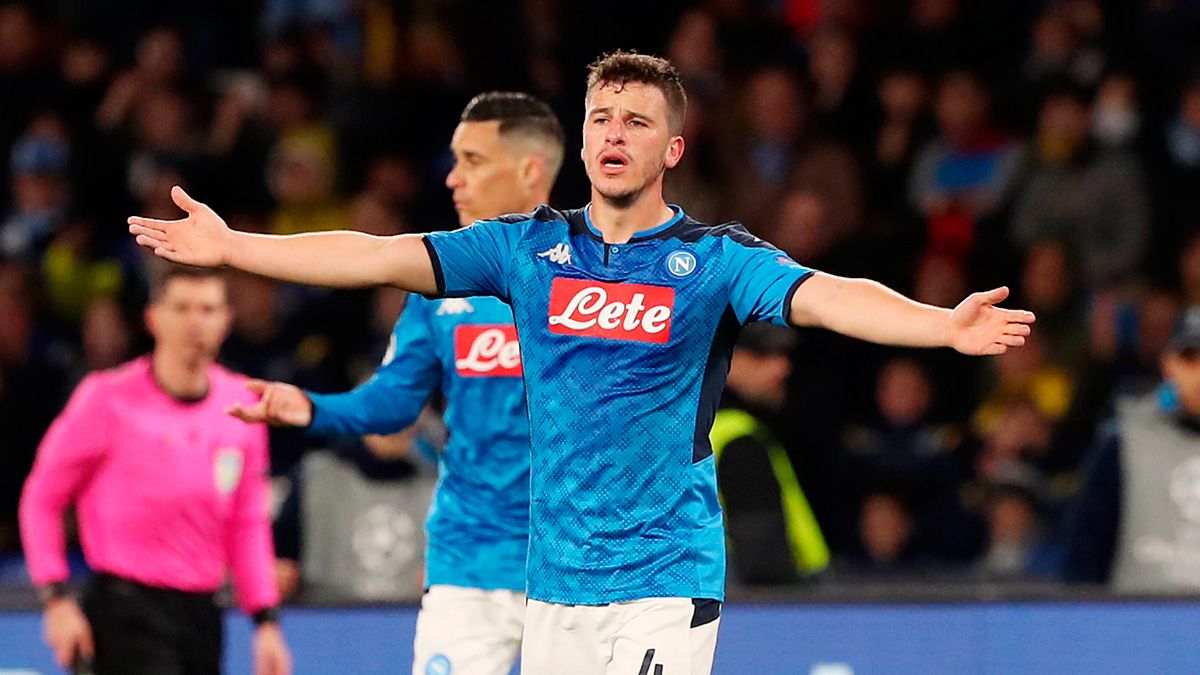 Even though Leipzig had a tremendous season in the Champions League last season, reaching the semi-finals, the club was shaking for a while after Diego Demme left. A mainstay in the team since the days of the lower leagues, Demme moved to Napoli for €12,000,000 and has been instrumental for the manager that played in the same position - Gennaro Gattuso.
Demme played 33 goals for Napoli and even scored 33 goals, being one of the stronger reasons why the club is turning the ship around after an abysmal start to the last campaign. With Alan leaving for Everton, Demme's importance to the club rose quickly and the 29-year-old is one of the more important screws in the ambitious project.
5. Yannick Ferreira Carrasco (Dalian to Atletico Madrid)
Return of the prodigal son was made permanent this summer which is a clear sign that Diego Simeone is satisfied with Yannick Ferreira Carrasco again. Only 27 now, Carasco slotted right in the starting line up of Atletico Madrid, although he isn't looking as impressive as he did in his prime. Perhaps paying the price of an early move to China.
Having played 12 games this season, scoring three goals and assisting one, while having 16 caps in the previous campaign, with one goal and four assists, it's not that Carrasco's stats are bad. But for his potential back then, and the price tag of €22,000,000 - twice as high as initially thought- the winger needs to do more.
4. Emre Can (Juventus to Borussia Dortmund)
Leaving Juventus in the middle of the season because he wasn't in Maurizio Sarri's plans only to see the manager leave after a year must be difficult for Emre Can. Yet the Germany international has landed in Borussia Dortmund quite well, with five goal involvements from his defensive midfield position in 27 matches - three goals and two assists.
BVB quickly made the loan permanent with the entirety of the transfer coming to €26,000,000 for the 26-year-old. A move that goes into the very good, but not great bracket. At least for now.
3. Bruno Fernandes (Sporting Lisbon to Manchester United)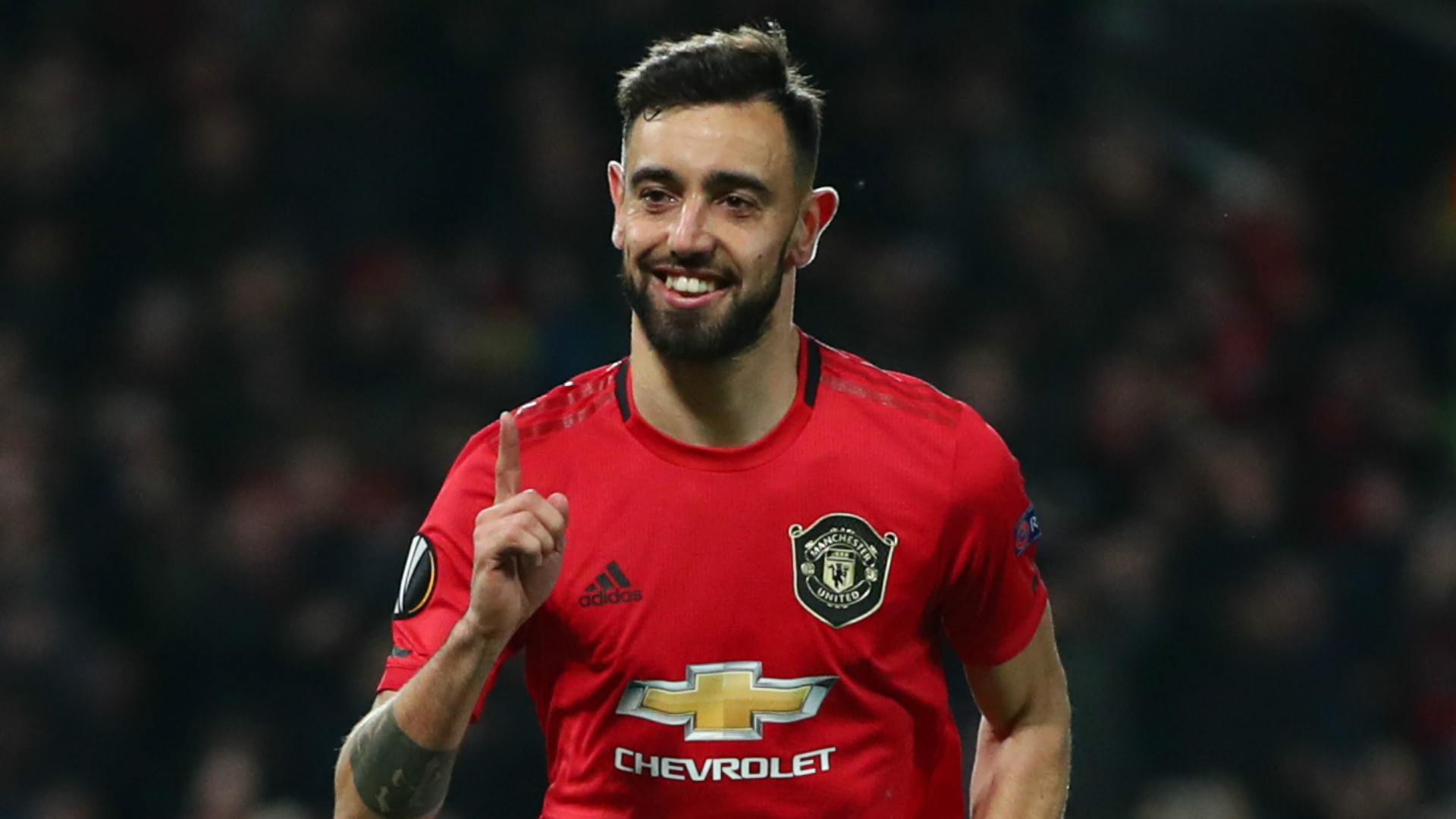 One of the two only candidates for the title of the best transfer of 2020 as Bruno Fernandes has become the face of Manchester United in less than 12 months. After the prolonged negotiations, the Portuguese player finally arrived at Old Trafford and is by far the most important player in the team.
United paid €55,000,000 up front and another €25,000,000 are possible and most likely seeing how Bruno is playing. Even though Sporting Lisbon officials believe they beat United in negotiations, it seems that Bruno is justifying the ridiculous sum.
In 40 games Bruno has played for United, he scored 23 goals and made 14 assists, while most goals were indeed penalties as so many like to mention, Fernandes can't be faltered for it and deserves all the plaudits.
2. Christian Eriksen (Tottenham to Inter)
If there is some doubt for the best transfer of the 2020 winter transfer period, there is absolutely none for the worst transfer of the last January. Even though it looked like a steal at €20,000,000, Christian Eriksen and Inter haven't gelled at all. Regardless of whether it's an Antonio Conte issue, the Dane failed to deliver.
For all the talk of a lack of chances, he played 37 games for Inter, scoring four goals and making three assists, but he did spend only 1,391 minutes on the pitch. Starting only four games this season. Eriksen is looking to move again and is yet again looking to be the start of the winter transfer.
1. Erling Haaland (Red Bull Salzburg to Borussia Dortmund)
Quite possibly not just the best transfer of the 2020 winter transfer period, but of all winter periods ever. With a fee of only €20,000,000 - even though the agents' fees were another €15,000,000 - Erling Haaland is one of the best purchases in Borussia Dortmund's history.
The tall Norweigan is a certified star in less than a year since arriving at Westfalen, with superstardom just around the corner. Having scored 33 goals in 32 games, with six assists too, since coming from the Austrian league, the 20-year-old is a rare phenomenon. While also serving as a reminder and a reason more to European clubs for going shopping in the winter.
Check out the video here.
Check out the players who might star the 2021 winter transfer window!