Hop(p)e for Schalke!
10.1.2021.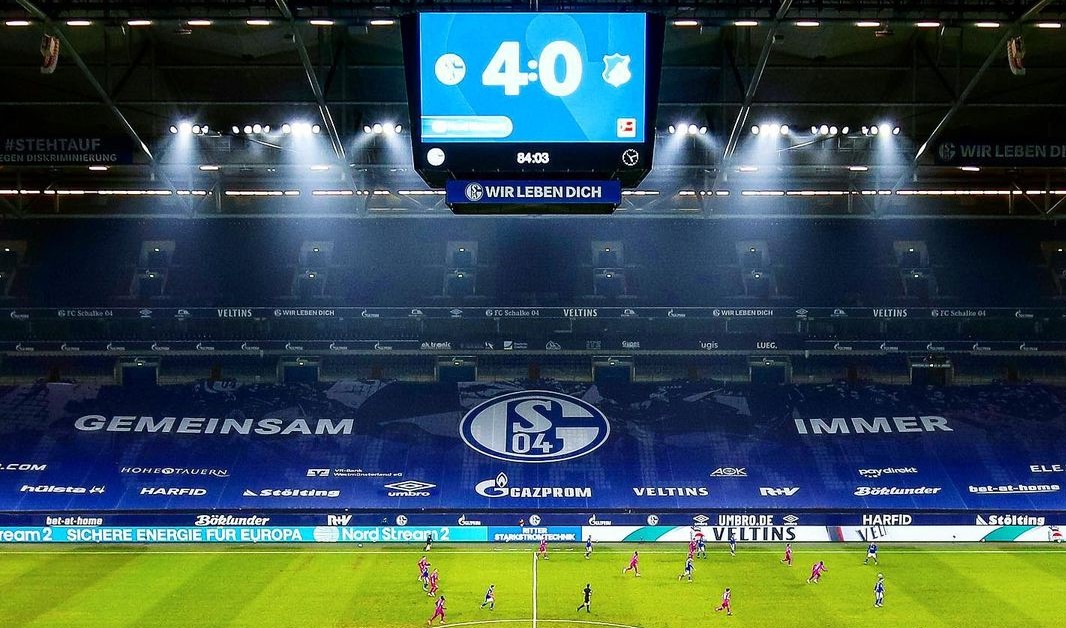 For 30 games in the Bundesliga, Schalke, the seven-time champions of Germany haven't known the feeling of victory. For nearly a full year, 358 days to be exact, the Miners have been digging downwards. Finally, against a rival few expected, the team has changed its fortune in a big way. Winning against Hoffenheim 4:0 with a teenage hat-trick hero.
Matthew Hoppe, an American forward from Orange County, gave the Royal Blues some hope that they might pick up their results. After all, the club played the first half of last season quite well before sliding into this slump. There's no reason it can't be different.
Sead Kolasinac returned to the club and his presence was noted, although the manager Christian Gross singled out two players, Hoppe being one of them.
"We're really pleased with the result and the three points and obviously for our fans too. We had to rely on our outstanding goalkeeper, Ralf Fahrmann, in the first half. He was our rock at the back, saved everything and played brilliantly for the 90 minutes. The team grew in confidence after going 1-0 up – it was a great goal by Matthew Hoppe," stated the manager. 
Hoppe is the first American to score a hat-trick in the Bundesliga and has done so aged 19, in his fifth game in the league. The 191 centimetres tall American played at the Barcelona Residency Academy USA before coming to Germany in the summer of 2019.

Looking like a propper teenage boy, acne and all, he gave hope to the fans of the sleeping giant. Not only because of the dominant win, or the cool finishes, but because of his age and the potential it brings.
"I don't know how to feel. I'm excited, I'm happy that the team got the win and that I was able to contribute to it. It gives some confidence, it gives some momentum. We have 19 games left and hopefully, we can keep the wins coming and we can stay high in the first division," said Hoppe.
Yet, Schalke lost 20 games in the winless streak and one solid win isn't going to get them out of a slump automatically. Yet, the team is only four points away from the 16th placed Arminia Bielefeld and could still very much so avoid relegation.