Hojbjerg responds to a horror tackle: I'm a Viking and I'm fine, but you owe me new shinpads
6.1.2021.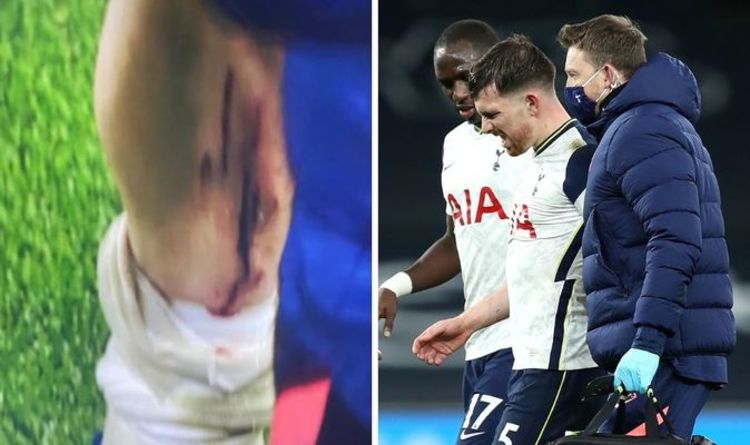 Tottenham passed Brentford in the EFL semi-finals to schedule their first chance of a trophy with Jose Mourinho. Yet, the came will be more remembered by the horror tackle suffered by Pierre-Emile Hojbjerg.
The Danish player had to exit the action as Brentford's Josh Dasilva hit his shin with the stumps of his boot. The younger player of the Championship side received a red card and then took to Twitter to explain himself.
"Anyone that knows me, knows it was never intentional.. will learn from this," wrote Dasilva.
His victim responded on Twitter in a proper Hojbjerg way.
"Of course you didn't mean it. So don't worry. I'm a Viking and I am fine. But... You owe me a new shin pad. You have a great future ahead. Be strong and keep working hard. Best of luck to you and your team. Big hug," wrote Hojbjerg before signing off with his full name.
The Danish midfielder who has been the best signing of the Spurs in the summer, with a strong competition too, wanted to return to the game with his shins bleeding from multiple spots but Jose Mourinho didn't allow him physically.
Mourinho also downplayed the intent of Dasilva.

"It was for sure a bad tackle because he is bleeding a lot and the shinpad is a bit broken. But that's football. The kid Dasilva is a young guy and is a good player. In the heat of the game there is nothing to be critical of. Pierre has a big cut but he didn't even want me to play Tanganga in the last five minutes so I believe he can be OK for the weekend," said the Portuguese manager who is doing better than most expected at Tottenham.
Hojbjerg has already played 26 games for Tottenham, showing he is a key player for Mourinho, but still hasn't scored a goal.