Historic Lazio unbeaten in 18 Serie A games for the first time
11.2.2020.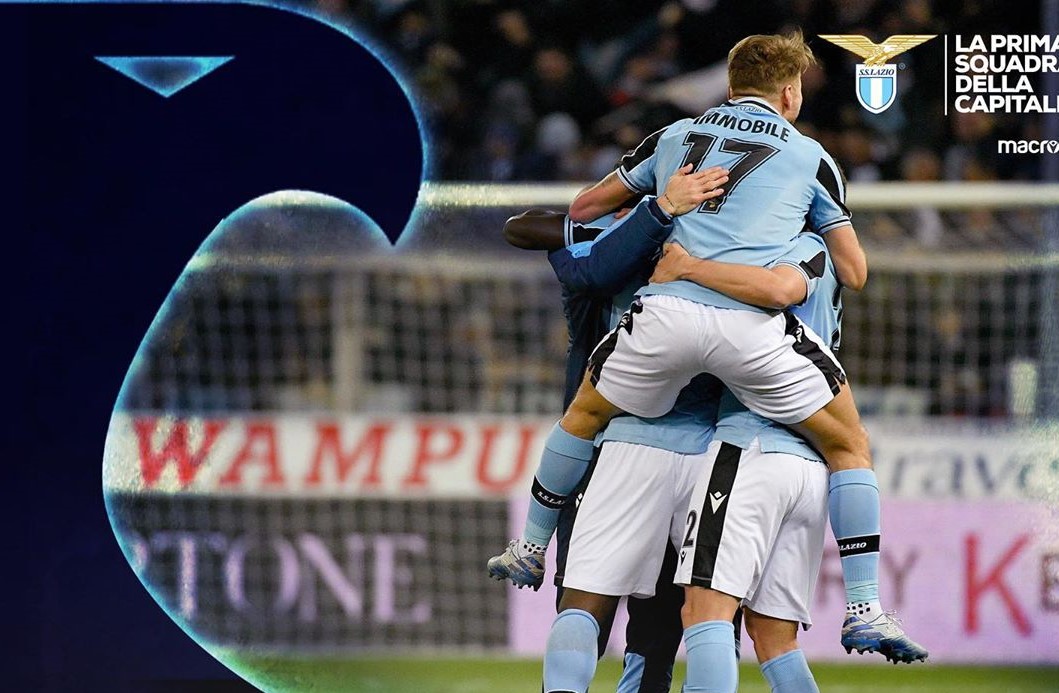 Winning one Italian Cup last season and two Italian Supercups in 2017 and 2019 it's evident that Lazio is progressing as a club on a long-term basis. Simone Inzaghi-led side is performing in Serie A above expectations this season as the team is unbeaten in 18 consecutive league games. A feat that is record-breaking for the club.
So if being just a point away from Serie A leaders Inter and Juventus wasn't enough to convince the naysayers Lazio are title-challengers, the record just might settle it.
The club from the capital started its streak with a 4:0 trashing of Genoa at the end of September and had just four draws in that period. Beating the likes of Juve, Milan, Fiorentina, and Napoli in the process.
Although, there is a proper test incoming next week already with Inter arriving at the Olimpico. The last side to defeat the Biancoceleste before their impressive unbeaten streak started.
Retired former Ballon d'Or winner Fabio Cannavaro believes that Lazio doesn't have the bench to rival Juve and Inter.
"They have a great finisher in Ciro Immobile and a very creative player in Luis Alberto. They also have a solid defence, that rarely suffers. But their squad is without the same depth as their competition and I don't think they will be able to keep up the pace. The direct clash with Inter on Sunday will help Lazio realize how far they can go," said the legendary Italian defender. Although he is forgetting that Lazio only has to focus on the league now.
The architect behind this amazing Lazio success in recent years, Simone Inzaghi looks forward to the clash against Inter and Antonio Conte.
"Next Sunday will be a good game, in an excellent setting. We will face a very good side, and we have shown that we are not far behind them," said Inzaghi.
The oddsmakers have Lazio as the favorites for the derby against Inter with 2.3 odds (13/10 fractional).