Harry Winks sparks rumours: Listen, I love Tottenham, but I want to play regular football
23.10.2021.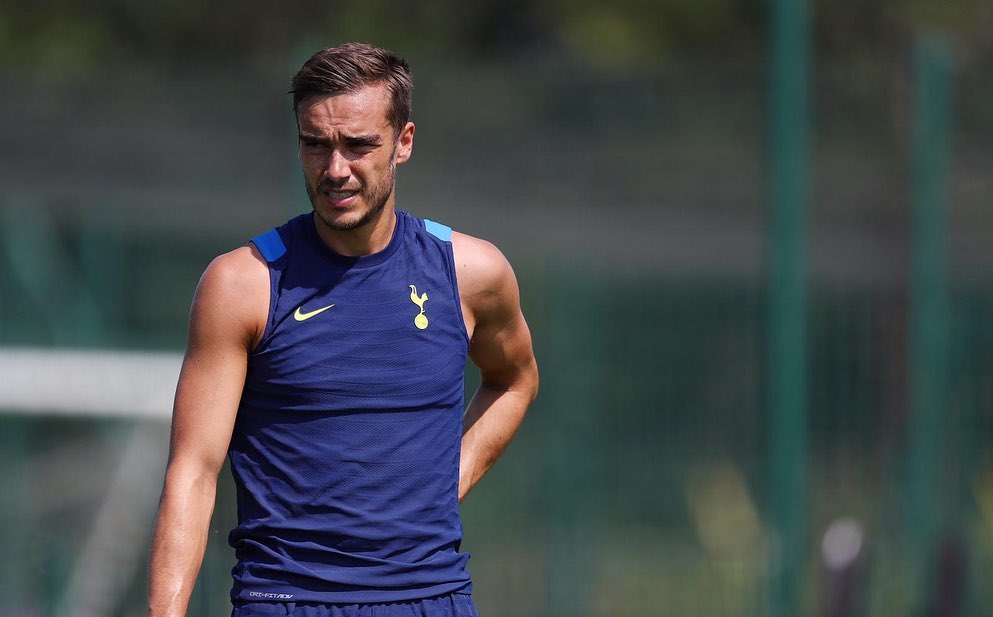 Tottenham's loss in the Europa Conference League to Vitesse shed the limelight on the Nuno Espirito Santo's team yet again. With the manager fielding what is predominantly a second string of players. While the defeat is inexcusable, it spurred the Spurs academy graduate Harry Winks to discuss his and the general situation at the club.
Santo raised questions because he left no first-team player on the bench to help the 11 players on the pitch and the only substitute was the 20-year-old Dilan Markanday.
"It is tough. We're meant to be a team. It's meant to be competition. It's meant to be competitive. Everybody should be fighting for weekend games and it's difficult. Motivation should be everybody fighting for the same cause and the same thing. But when we go out on that pitch and we're not playing in the first team, we've got to put that right, make a point and show the manager we should be playing in the team. When we lose in the way that we did, we don't do that," criticized himself and the players did Winks.
Winks argues that everyone wants to help THFC win but that it's hard doing that when you're not in form due to rarely playing.
"But when you're not playing regularly, it's difficult to get that confidence as a team. But it's important everybody knows we are fighting to play for Tottenham. The motivation is to get into the team and perform regularly but - like I keep saying - if we don't perform when we get chances, it's down to us."
Underutilized this season, the man with 179 total appearances for Spurs had only six outings this season, only two in the Premier League - 60 minutes on the pitch in the domestic championship. Making the lifelong Spurs player who joined the club in 2002 question his future in North London.
"Listen, I love Tottenham, I've always made that clear, but I want to play regular football. The only way to play your best football and get momentum is when you're playing regularly. I'm giving my all for the club, of course I am. They've stuck by me, I've stuck by them, and I want to play for Tottenham. But it is difficult when you're only getting matches here and there. Confidence is low and you don't get that run of games."
As for any big six player unsatisfied with his minutes in the foreseeable future, Newcastle seems like a possibility for Winks. Last summer there have been interests of Spanish teams, namely Valencia and Atletico Madrid, so Winks could've joined his former Spurs teammate Kieran Trippier.
Even the man who went on a strike this summer, Tanguy Ndombele, gathered more minutes this season under Santo. Winks wanted to stay cordial and diplomatic but insinuated he will want to move in the winter if things don't change.
"I'm not thinking that far ahead. I've got a lot of games left to go to try and fight for the club. It's important we all stay in the same mindset, the same thought process and we see. There's a long way to go, still two months to go [until January] and it's about knuckling down, working as hard as I can and having no regrets."
In contrast, Arsenal's youngster Emile Smith Rowe expressed his desire to become a one-man club.