Haaland's future is already known - he's set to leave in the summer
14.1.2021.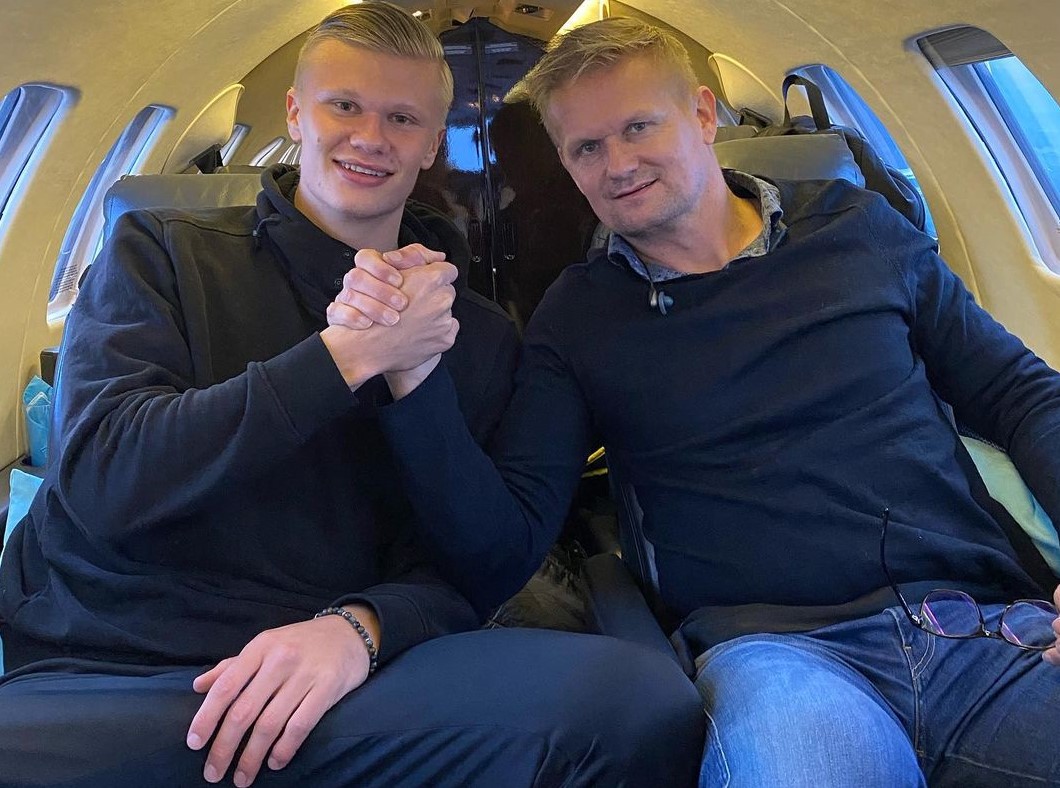 Erling Haaland has gone past his expectations since arriving at Borussia Dortmund. Since his scintillating hat-trick debut, talks about him moving on from the club he just joined never stopped.
With the Norweigan scoring 25 Bundesliga goals in the same number of matches, the demand for his services is strong as ever.
Now reports from Spain suggest that Haaland's infamous agent Mino Raiola has plans on taking his client away from Westfalen already this summer. While Borussia's CEO Hans-Joachim Watzke recently stated that Erling should follow the path of Robert Lewandowski who left the team after becoming world-class.
While it wasn't the best choice of players to suggest being a model for Haaland, considering Lewa left for free and went to the strongest rivals, it's also a weak argument overall. As most see Haaland as a world-class striker already. Aged only 20, he already scored 35 goals and had six assists in 34 games for BVB.
There is a myriad of clubs who want the tall Norweigan. A select few that would be a step-up compared to Dortmund.
The report focuses on Barcelona as the source Oriol Domenech is close with the club and with Raiola. According to this report, the agent wants to see his client at Nou Camp. But with the club's terrible financial situation and the uncertainty considering the presidency spot at the club, it's still very much in the mist.
Raiola is very close to the Josep Maria Minguella, the man in line to become vice-president if Emili Rousaud wins the presidential elections at Barca.
But with Haaland costing €75,000,000 per reports, because of his clauses with BVB, it might be out of Barcelona's pay reach. But it's not for others like Chelsea, Manchester United, Real Madrid, and Juventus, who are all interested.
Manchester City might be the biggest favourite as the team has the funds, the emotional connection as Erling's father played there, and the need as Sergio Aguero has aged and didn't sign an extension.
BVB already has a target for his replacement and its not a player from within.