Haaland states who is the worst defender to face
10.3.2020.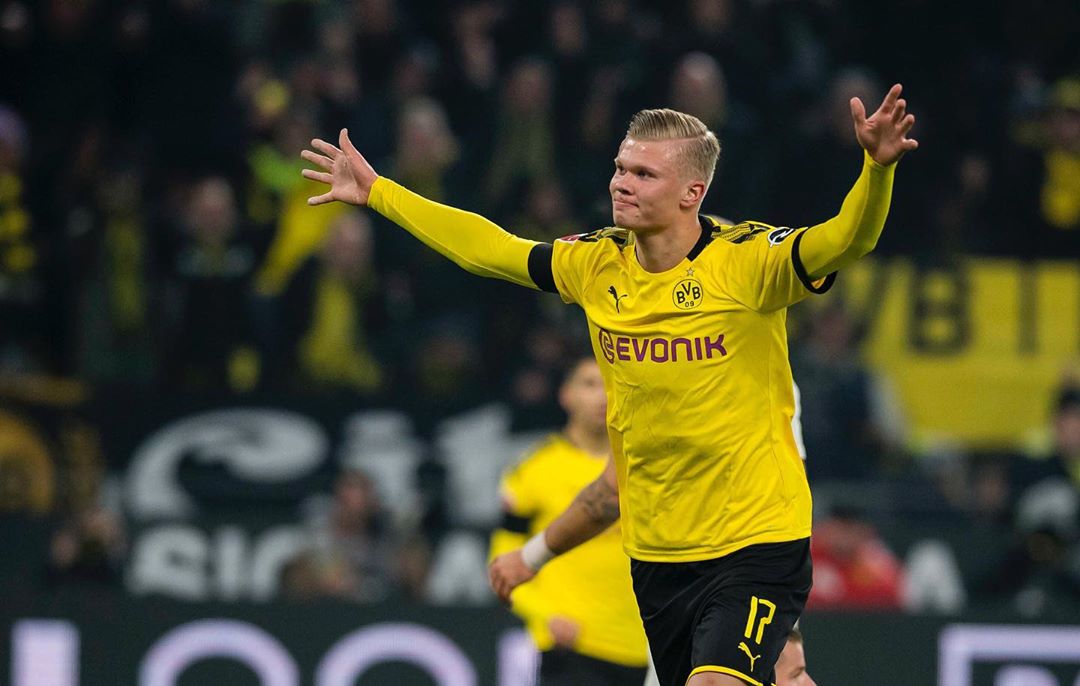 Erling Haaland has already scored 10 goals in the Champions League this season, in just seven games. The 19-year-old striker has been nothing short of impressive in his barely started career. He showed incredible potential for such a young player and in an interview with France Football, he talked about the very best in the game.
Haaland is still a teenager and yet he has so many amazing games behind him that he can't decide which one is the best. Like when he scored nine goals in a single game against Honduras in the U20 World Cup.
"I have a lot. The nine goals, that was good. My debut in the Champions' League [hat-trick against Genk] that was good. My debut with Dortmund [hat-trick], that was good. I have a lot. I cannot just choose one," said Haaland for France Football.
As one of the rare players who is showing promise of being capable of reaching the heights of Cristiano Ronaldo and Leo Messi, he was asked who is the best player right now.
"You are asking me lots of difficult questions. If I had to choose one, I would say… There are so many… Messi is incredible. Cristiano Ronaldo is incredible. I've loved watching every one of their games in the last 10 years. Each time, it has been incredible," answered the Norweigan as a politician.
His response to the question of who is a type of defender who he doesn't enjoy facing has been more straightforward.
"Virgil Van Dijk. He is so good. He is powerful, quick, he possesses all the qualities. He is an incredible player."
In the first leg of the BVB's Champions League clash with Paris Saint-Germain Haaland scored two goals yet he wasn't fully satisfied with his performance as he made too many mistakes. That's the showing of a different mentality.