Haaland hints at a nomadic career: I like how Ibrahimovic moved from club to club, country to country
2.3.2020.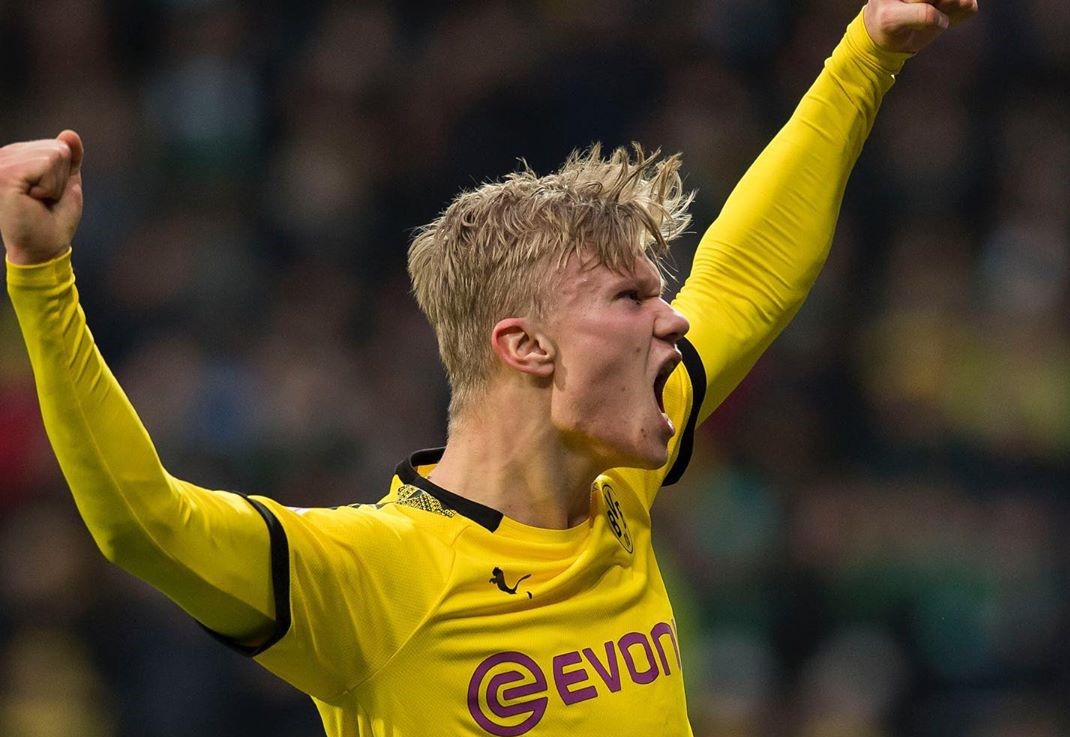 Erling Braut Haaland sits at 40 goals this season, 12 for Borussia Dortmund and 28 for Red Bull Salzburg. The young striker has impressed in a short time and came into the limelight. Yet the Norweigan enjoys it. With that, being Scandinavian, and tall, comparison's to Sweden Zlatan Ibrahimovic came naturally.
Especially as the player stated Ibra was his favourite player growing up (while he became a footballer because of Cristiano Ronaldo). Haaland gave hope to the fans of Real Madrid and Manchester United, two clubs that are most interested in him, saying that he respects the nomadic nature of Ibra's career trajector.
"I like Ibrahimovic's mentality and how he sees different things. I think I've always had that confidence, too – that's just me. I also like how he moves from one club to another, in another country – which isn't easy – but he always comes in and just bangs in goals, from the first second. I liked seeing that," said Haaland, implying that he won't be buying a house in Dortmund.
As for the playing style, Ibra and Haaland are quite different.
"We're both strikers and we're both tall. But we have a different game. It's hard to compare us. I am who I am."
Haaland takes transfer interest as a sign that he's doing something right. Ole Gunnar Solskjaer being at United is a case to perhaps give the Red Devils as upper hand in future transfers, as the older Norweigan trained Haaland at Molde. Before he joined Salzburg.
"I arrived at Molde as a young kid, and he helped me a lot. He was a good finisher, and helped me with striking skills and different finishing methods. He's been important in my career."