Haaland dismisses reports of high wage demands keeping him out of United
14.2.2020.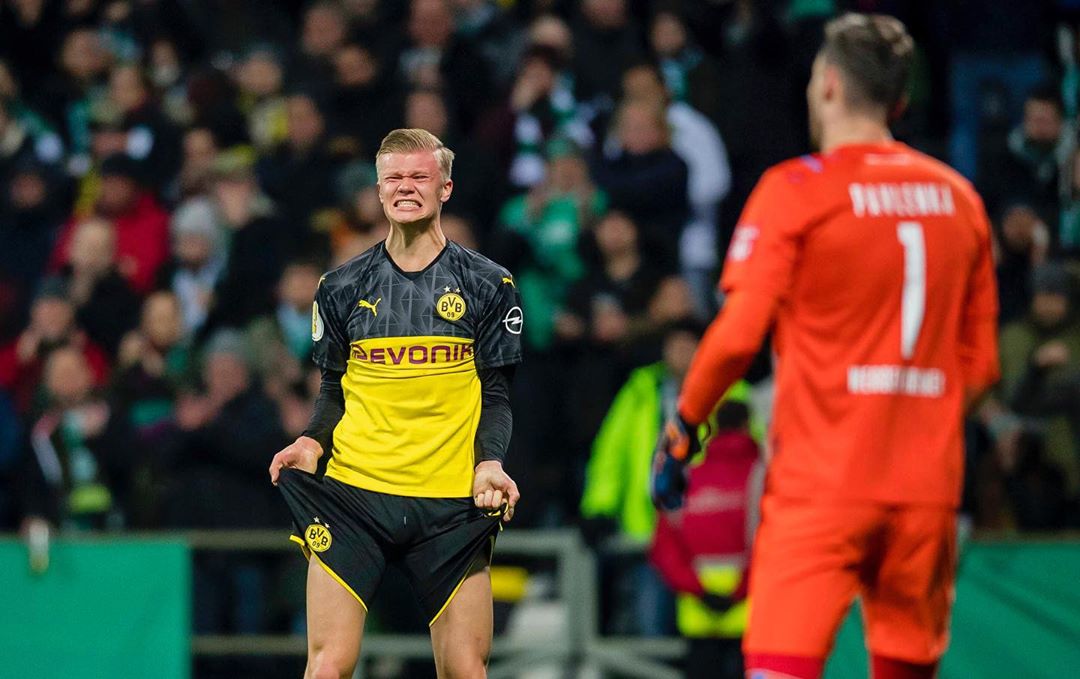 Manchester United fans might be the only non-Bundesliga teams' fans who aren't enjoying Erling Haaland's scintillating starting period in Germany. His success makes the fact that the club failed to sign him sting even more. And the striker himself might've worsened their suffering by dismissing the rumours that it was wage demands that blocked him from coming to Old Trafford.
Haaland explained his decision process starting in the summer, as he discussed future with his father.
"When the season was over my father and I started talking. At that point he didn't mention Dortmund at all. Then I asked him 'what about this club? That would be nice.' Then he said we'll see. Suddenly it became an option and then that was what I felt all along," said Haaland.
United fans hoped that having a Norweigan manager Ole Gunnar Solskjaer, who brought Haaland to Malme before he was at Red Bull Salzburg, could help making the deal happen. While he appreciates the tactician, Haaland believed BVB was the right pick.
"The process was to find the best possible club for me. Ole Gunnar has been very important for me in getting to where I am today. But we concluded that Dortmund was the best option for me. That was where I felt best about, and therefore it became Dortmund."
Haaland's work ethic is already becoming legendary and BVB's goalkeeper Roman Burki added to the mythos.
"If a young player gets hyped so much and is world-famous at 19, it can be a difficult situation. But he's a cool guy who knows what it's about. Erling is very professional. I'm always one of the first at the training centre, but he's there even earlier. He also comes to the training centre on days off," said Burki.