Haaland's father: Erling is built for Premier League
7.11.2019.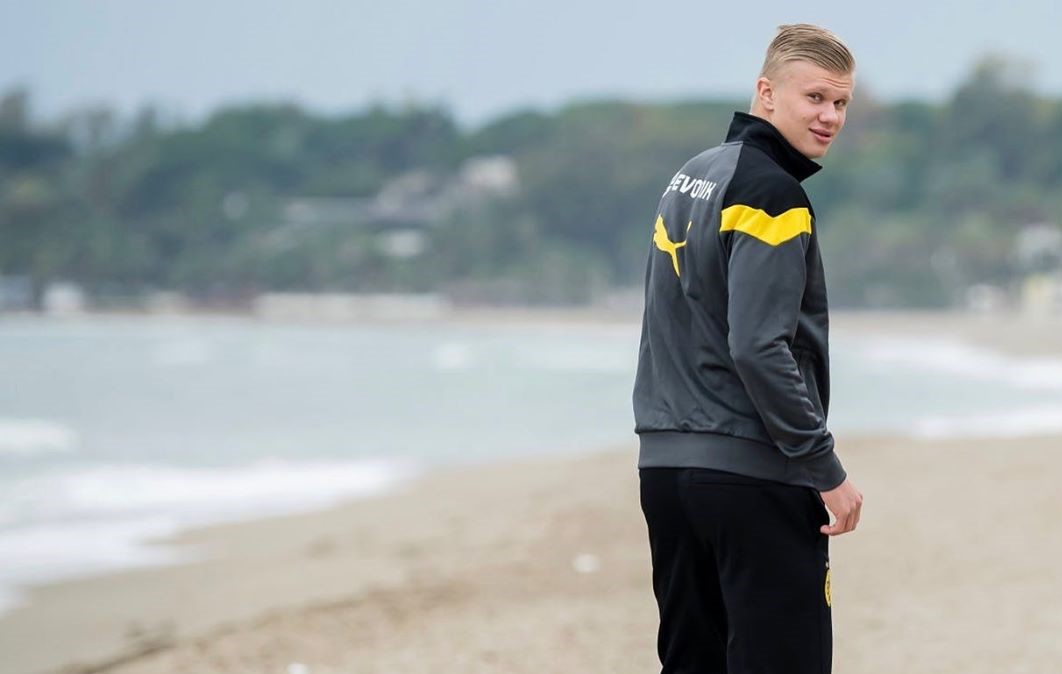 Erling Braut Haaland has been the talk of the continent as the 19-year-old Red Bull Salzburg striker is one of the breakthrough players of the season. Speculations on his future are piling up day by day and most recently it seems that Juventus is the most interested party. The father of the young Norweigan, Alf-Inge Haaland, a former Premier League player, revealed that his son is looking to thread in his footsteps.
Alf-Inge played for Nottingham Forest, Manchester City, and Leeds in England, and those are the clubs Erling likes, naturally.
"He was a Leeds fan and a City fan and a Nottingham Forest fan – he followed me obviously, but that is what you do in your youth. It's different being a supporter and having a job. But he was born in Leeds. At one stage he would like to play in the Premier League, but when that will happen, I don't know. It's a very tough league," said Alf-Inge of his son.
Erling is the top scorer of Champions League with seven goals, and the young player has already scored 23 goals in 17 games across all competitions this season. Many, including his father, consider Erling to be a perfect striker for the English top division.
"Up to now, he is ahead of the stage we thought he would be at. He is built for the Premier League, but whether that will happen now or at a later stage, we don't know," said the 46-year-old Alf-Inge.
Manchester United was also mentioned as a possible destination, as the Red Devils are looking for a striker, Ole Gunnar Solskjaer is Norweigan and already brought the young man to one of his former clubs - Molde, in 2017.
But with the scintillating season, the question of price is being raised, and Alf-Inge believes that Salzburg won't put it too high, as he knows that would prevent other young players from gladly moving there.
"He is at Red Bull, a fantastic club playing in the Champions League, so in a way he is in no hurry. Red Bull have shown from the past that they are a 'middle step' club, and if they are going to recruit players in the future, they can't put a stupid price tag on the players, because nobody would want to go there."