Gunnery school of precise penalty shooting: Arsenal gets the first trophy of the season
30.8.2020.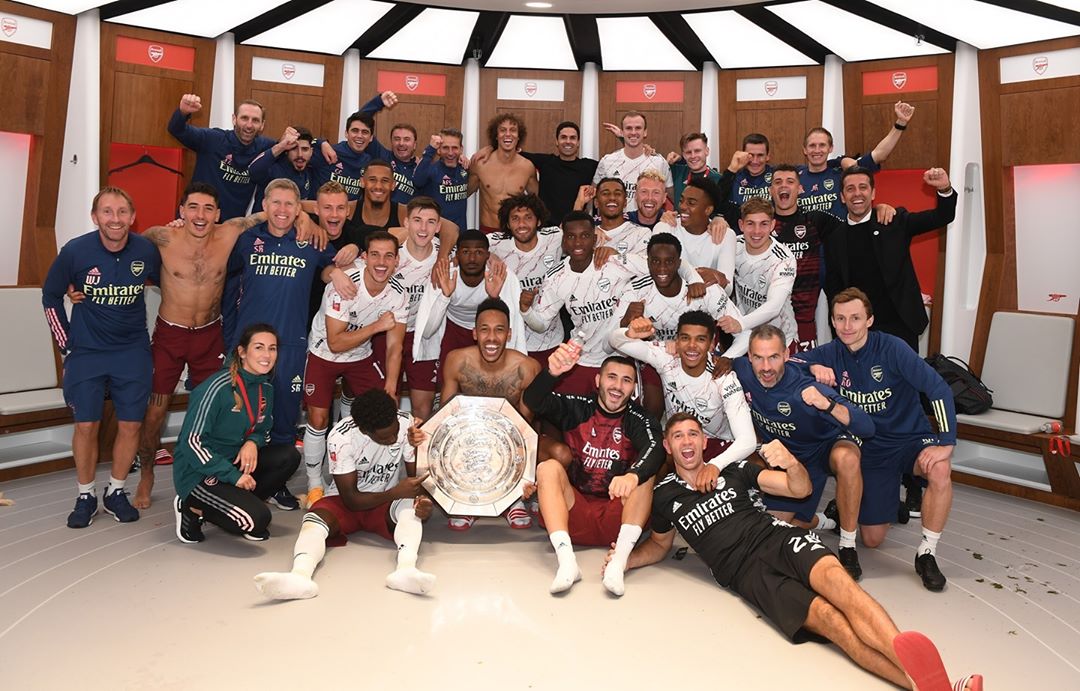 The cursed 2019/2020 and with all due respect to Ligue 1, the Community Shield game has now officially started the 2020/2021 season. Winners of the Premier League and the FA Cup met at an empty Wembley and after a 1:1 (1:0) draw the Gunners showed exemplary penalty taking and won 5:4 in the series.
Once again, it was Arsenal's main player Pierre Emerick-Aubameyang who scored for the London side in a goal irresistibly reminiscent of Thierry Henry. A curler in the 12th minute coming in from the left side to beat the goalkeeper with pure precision, placement, and technique.
Se empieza a ver el efecto Arteta en Arsenal; miren desde dónde empieza la jugada del gol de Aubameyang, la salida a balón por el piso se vuelve una característica que están implementando bien. Interesantes variables de juego. pic.twitter.com/03gODYn6gG

— Hooligan (@xHoolihanx) August 29, 2020
To make the victory even sweeter, Arsenal's manager Mikel Arteta revealed that he believes the club convinced Auba to stay this season. Even though the contract has yet to be signed.
"My job is to try to convince him he's at the right place at the right time. I think we got that and then we have to make the paperwork and that takes a bit of time," said the Spaniard.
Yet, Auba wasn't the full-time hero as he was in so many matches since joining Arsenal. Liverpool's last season's signing Takumi Minamino reacted well after a scramble which saw Gunners unsuccessfully appeal for a handball.
Straight after the 90 minutes were up the team prepared for penalties, and it was Klopp's stoppage-time substitute Ryan Brewster who missed the only penalty kick of the series. The Reds started with Mo Salah, Fabinho, before Brewster put pressure on Minamino and Curtis Jones.
For Arsenal, Reiss Nelson, Ainsley Maitland-Niles, Cedric Soares, David Luiz, and Auba were all precise in that order to get the first trophy and their 16th win in this competition. Overtaking Liverpool on the number of wins in this competition, who haven't lifted the shield since 2006.