Guardiola: If we don't beat Real Madrid I could get sacked
13.2.2020.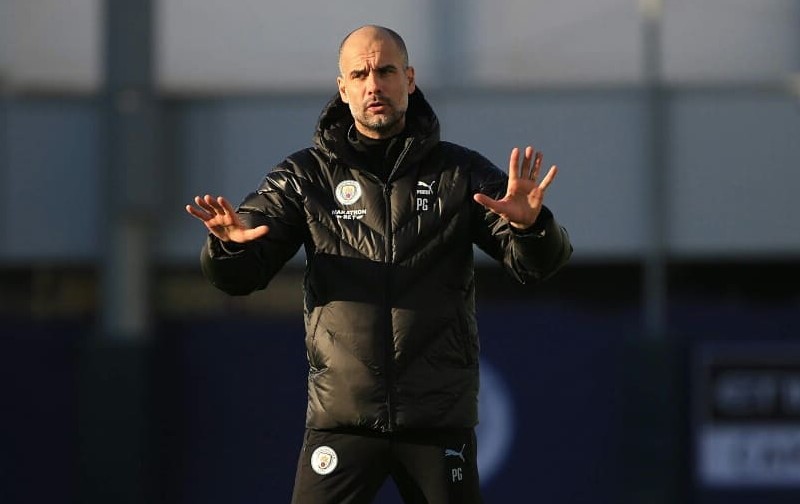 Manchester City has lost the Premier League title after two years and the last season's winning bonanza resulting in domestic trophy monopoly. Yet Pep Guardiola is obviously seriously considering the possibility of getting fired from his job because of the lack of Champions League success.
Recently, Pep said that if he doesn't win the elite continental trophy with City people will consider his reign a failure. Now, the manager went a step further and said it's entirely possible that he will get sacked if City doesn't win against Real Madrid in the first knockout round.
Despite the pressure he puts on himself, the Spaniard will enjoy doing what he likes.
"I want to win the Champions League. I'm dreaming of it and I'm excited about preparing for the game against Madrid for the next two weeks. This process and these two weeks before the game will be the happiest two weeks of my profession," started Guardiola.
Yet insisting on the possibility of getting the sack is perhaps a wake-up/rallying call to his troops but a weird one.
"If we don't beat them, then the chairman or sporting director will come and say, 'it's not good enough, we want the Champions League, I'm going to sack you.'"
City face a fixture pile-up of nine games in 31 days in the coming month as they look to fight on four fronts. Obviously, Guardiola has a much more difficult challenge in the Premier League. Unlike in the Bundesliga where he had the time to think about putting Manuel Neuer in midfield with no need for it whatsoever.
Recently Mauricio Pochettino said that his next dream job would be in the Premier League. He has been linked with Manchester United but it's not wild to imagine him in the blue part of town.