Godin: Lautaro is about to explode
9.12.2019.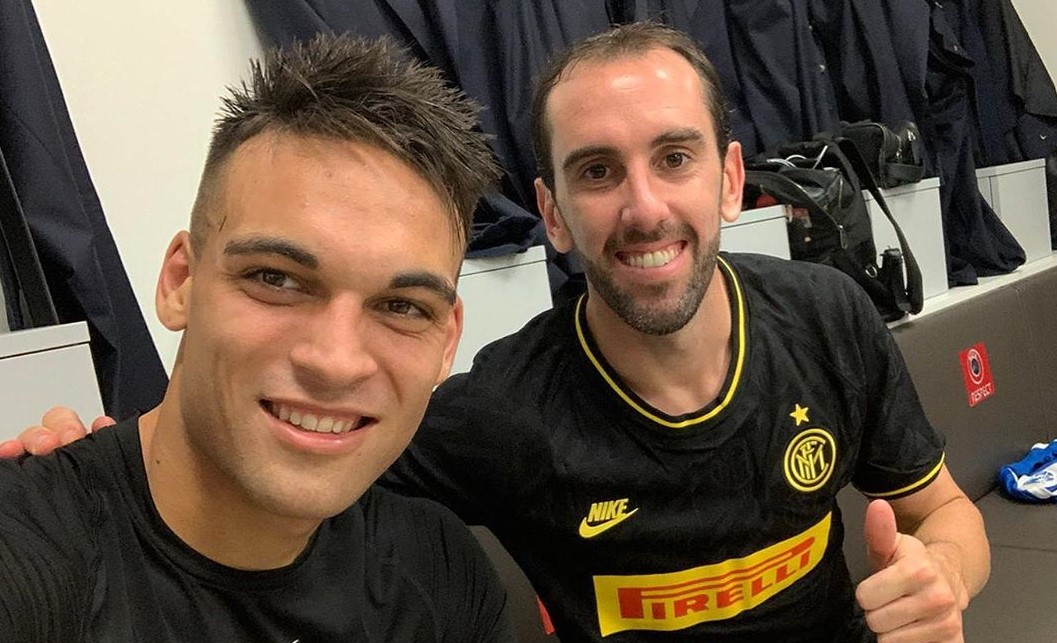 In 19 games this season, Lautaro Martinez has 13 goals, and the young Argentine's form is on the incline. His experienced Inter team-mate Diego Godin believes that Europe will witness an impressive season from him and said that he isn't surprised by the interests of major European clubs.
Lautaro scored eight goals in Serie A this season and is one of the main reasons why Inter is at the head of the division.
"Lautaro has grown so much, he is about to explode. He feels really important and is physically very strong. If he is on the lips of the big clubs, it's because he is demonstrating that he deserves to be. Today, he's at Inter and I'm happy he's here us to help us win. He can still grow and improve; I hope can continue to help us with goals and push the team on in general," said the Uruguayan defender.
Nerazzurri are to play Barcelona tomorrow in the Champions League and are in desperate need of a win as they have the same amount of points as Borussia Dortmund.
Godin was asked to comment on the decision of his former Atletico Madrid teammate Antoine Griezemann to make the switch to Nou Camp.
"He chose Barca, I chose Inter. It is part of the game. They will never forget what he did in Madrid, people will always love him there. This is football."
Even though Lionel Messi won't play in the match tomorrow, Godin still knows what to expect from the Argentine's team.
"Everybody knows Messi's Barcelona. We will have to be a team, more than usual, to limit them as much as possible. We will try to hurt them. We have prepared very well for the game. We need to be aggressive. They will make us suffer; we also need help from the fans. We must maintain our attention. The preparation needs to be the same, in both phases. It will be important to grab the opportunity to hit them. They have 22 very strong players. We do not think of the first XI, we expect the best Barca."