Goalkeepers with the most clean sheets in 2021: Unlikely man ahead of Ederson, Mendy, and Courtois
10.1.2022.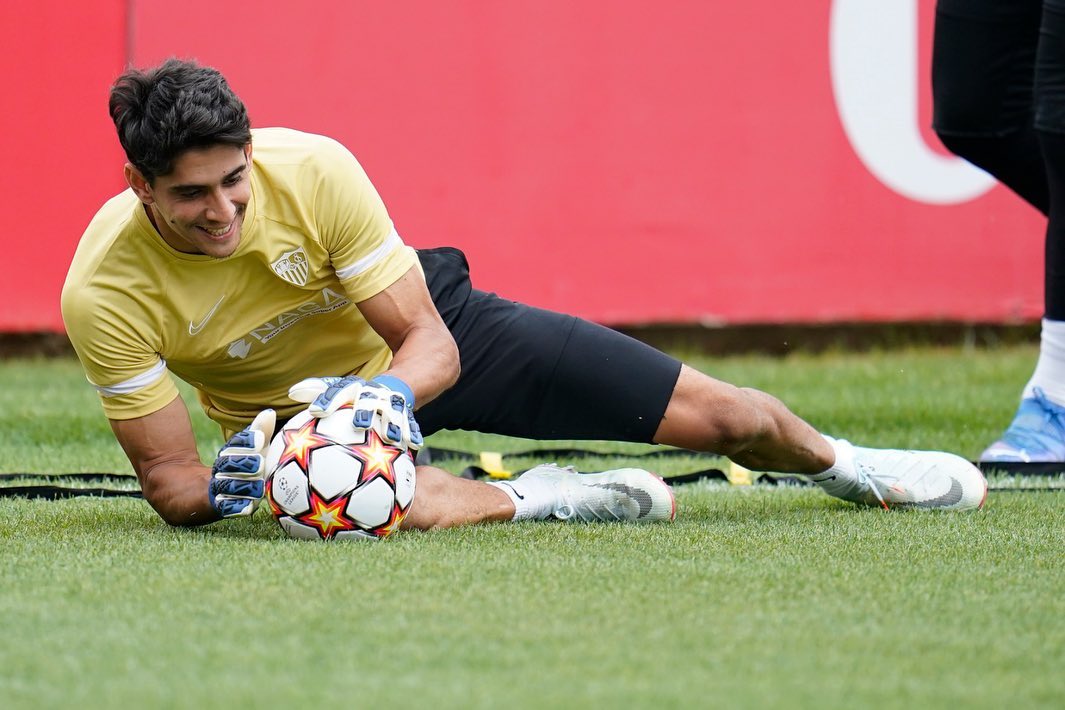 Usually, the end of the year belongs to the strikers who are tallying up their goals in the past 365 days. Yet, Pep Guardiola stated recently that the goalkeeper is the most important position in the team. While the Spaniard might be exaggerating for motivational purposes or talking about his particular style of football, there is a need to honour the best keepers of the year. Ideally, by taking a look at the most clean sheets in 2021.
Looking at the keepers performing in the top five leagues, although taking into account other competitions they were in, like domestic cups and continental competitions like the Champions League and Europa League. But also looking at international games as well combined.
10. Kasper Schmeichel (Leicester/Denmark) - 24 clean sheets
Starting the top 10 of goalkeepers with the most clean sheets in 2021, Kasper Schmeichel managed to get on the list primarily due to his international teammates. As 10 of his 24 clean sheets have come under the Denmark flag, Leicester did leave him a bit on the shooting range apparently. Additionally, the 35-year-old played in 18 games for the national team in 2021! In total, he played 72 games in 2021 and is by far the man with the most caps on this list of GKs with the most clean sheets. He also won the Community Shield and the FA Cup in 2021.
9. Hugo Lloris (Tottenham/France) - 24 clean sheets
Hugo Lloris was also quite busy in 2021 and he is the third most-capped player on this list with 64 appearances. The 35-year-old played in 16 games for France, winning the UEFA Nations League, while seven of his clean sheets have come in international waters. The rest, with Tottenham where Lloris kept his net intact in seven games of the first part of the 2021/2022 season.
8. Gianluigi Donnarumma (Milan/PSG/Italy) - 24 clean sheets
Another major trophy winner on this list, Gianluigi Donnarumma bagged the big trophy of 2021 by winning the European Championship with Italy. By far the youngest man on this list, aged 22, Donnarumma already has 40 caps for his country and he made 18 of them in 2021. Out of his 24 total, 10 came under the leadership of Roberto Mancini. Only four have come in the new season with Paris Saint-Germain. While Gigi played 54 games total in 2021.
7. Samir Handanovic (Inter) - 24 clean sheets
Even though he is number seven on this list, Samir Handanovic might have the biggest bragging right amongst these top goalkeepers of 2021. Firstly, he is the oldest at 37. More importantly, the Slovenian retired from the national team a long time ago. Meaning that all of his 24 clean sheets came with Inter. With 11 coming in this season, and 13 in the previous one under Antonio Conte. In a year he already made an important milestone with Inter, Samir played the least games out of all these top 10 GKs, only 52.
6. Alisson (Liverpool/Brazil) - 25 clean sheets
The players with the second-lowest number of games needed to make it to the top 10 keepers in 2021 when it comes to clean sheets. Alisson actually made only seven international appearances, keeping his net perfectly safe in five of them. The rest of his clean sheets came with LFC, and surprisingly, quite a few were managed in the first part of the year when the club faced major injury issues in the backline. Still, his best work was done in the 2021/2022 campaign, with 11 total clean sheets. He also bagged a game-winning goal against WBA in 2021.
5. Manuel Neuer (Bayern Munich/Germany) - 26 clean sheets
Manuel Neuer played in 12 games for Germany over the course of 2021, with his net kept safe in six matches, although all played against weaker opponents. Bayern Munich has been struggling defensively even with Hansi Flick and they've continued to with Julian Nagelsman. The German veteran has 10 clean sheets this season, and 10 in the second part of the previous one, while he played in 63 matches across 2021 overall.
4. Thibault Courtois (Real Madrid/Belgium) - 29 clean sheets
The second-most capped goalkeeper on this list of men with heated gloves, Thibault Courtois played 67 games combined for Real and Belgium. Although 13 have come on the international stage and Courtois kept his goal safe on five of them. With Real, he is enjoying a great season already with 11 games in which he didn't need to take the ball out of his net. Meaning that he kept his net safe in 13 games of the first part of 2021.
3. Edouard Mendy (Chelsea/Senegal) - 29 clean sheets
Even though Chelsea's last season's newcomer had some comical blunders, he stil managed to rank pretty high on this list of keepers with the best results in 2021. Internationally, with Senegal, Mendy kept two clean sheets in six games played total. The bulk of his work was done with CFC, and 12 clean sheets came in the second part of 2021, while 15 happened last season, including the Champions League final which the Blues won.
2. Ederson (Manchester City/Brazil) - 30 clean sheets
Alternating for Brazil with the number six on this list of top keepers of 2021, Ederson played six games for his national team, prevailing completely over the opponents' attackers in four of them. For City, he recorded 11 clean sheets in the second part of 2021, and 15 in the first part of it. So it's not so much so surprising that Pep Guardiola plauded him so much. Overall, Ederson played in 59 games over 2021.
1. Bono (Sevilla/Morocco) - 32 clean sheets
Certainly the least well-known name on this list, yet the 30-year-old Bono's success is undeniable. Under Julen Lopetegui at Sevilla, the Moroccan kept his net safe in 10 games over the 2021/2022 season. With 15 clean sheets coming towards the end of the previous campaign, including a goal scored as well, a stoppage-time equalizer against Real Valladolid. Internationally, Bono was faultless statistically in seven out of eight games for Morocco and his stock rose considerably in 2021.