Giroud bids farewell to Chelsea: I'm starting a new journey with a happy heart
17.7.2021.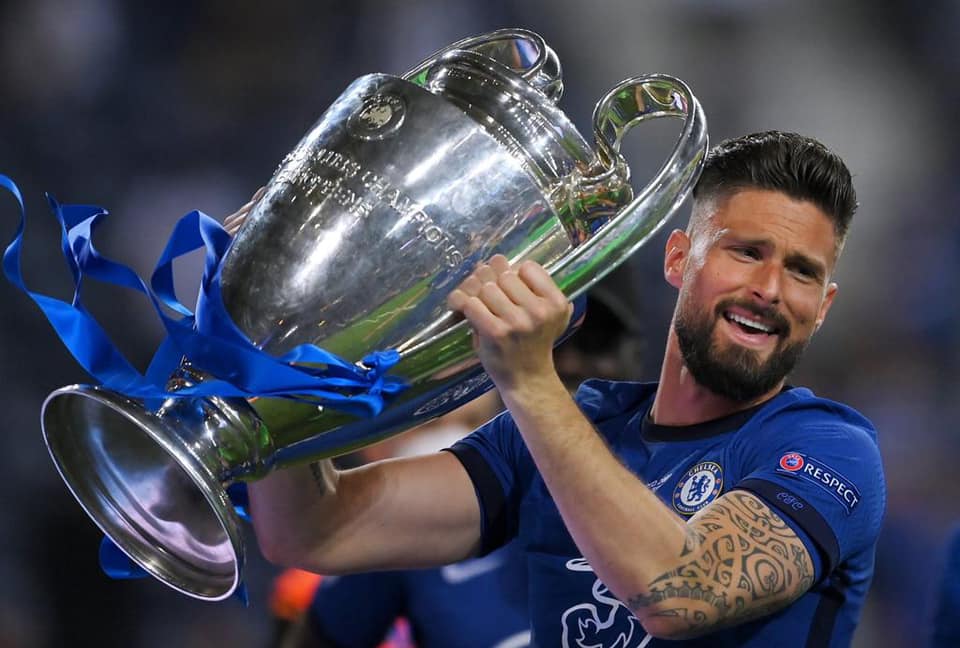 It is finally done. After two years of speculation regarding Olivier Giroud's future in Milano, it's the red and black side of the club that finally signed the Frenchman. The striker has confirmed his exit from Chelsea online, writing a heartfelt message thanking his teammates, coaches, and the fans.
Giroud signed an extension of his contract with Chelsea this spring but it was only for CFC to get something out of the deal. It's not much in the end, just a €1,000,000 up front and another possible million. While he will be on a two-year deal with the Rossoneri that will earn him €3,500,000 per campaign.
The French target man of finesse signed for the blue London side in the winter of 2018, and he ended up playing 119 games for the team, scoring 39 times and making 14 assists. More importantly, he won three trophies.
"To all the Blues, to my teammates, to my coaches Antonio Conte, Frank Lampard, Maurizio Sarri, and Thomas Tuchel, to the whole club, a huge thank you for these special moments of emotions we shared all together. I'm starting a new journey with a light and happy heart. Our victories in FA Cup, Europa League and Champions league have been magnificent. Love Oli G," wrote Giroud online.
Giroud will likely be an alternate striker with Zlatan Ibrahimovic and there both of them will have the help of Brahim Diaz who is set to become a full-fledged Milan player.
Real Madrid will loan out the player for another season for a fee of €3,000,000 but the Italian side will have an option to purchase him for €22,000,000. Diaz played 39 games for AC Milan in the past season, scoring seven times and assisting four, so Real is not ready to completely give up on him, setting a buy-back clause at €27,000,000. Just in case.