Giroud: I still like a little kid at 35 years old, we'll have fun
18.7.2021.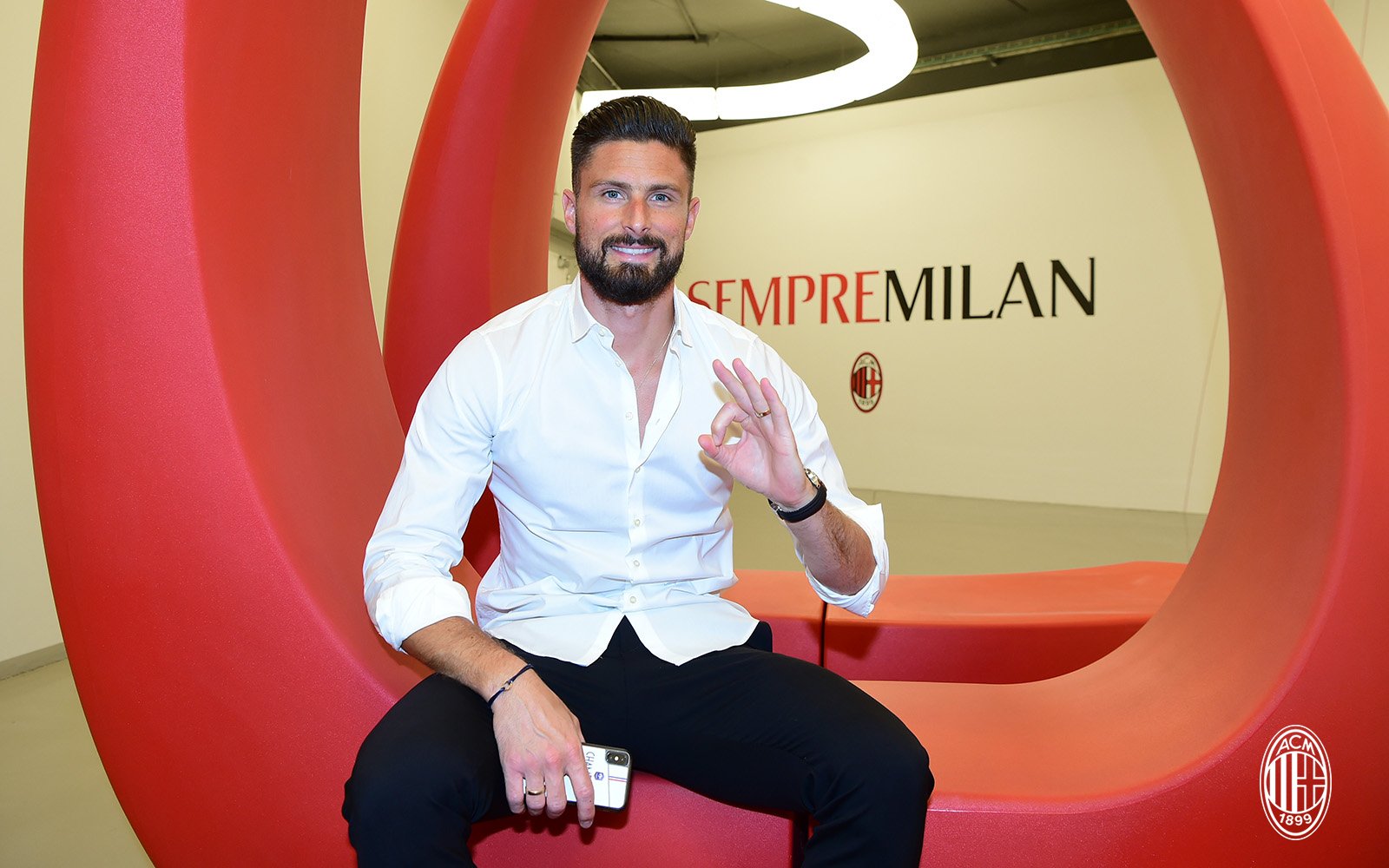 Olivier Giroud finally signed for AC Milan yesterday, after years of speculation that he will join Inter first, which were replaced by Rossoneri rumours. The striker explained that he is playing in the club that his idol performed for the most, giving enthusiastic statements about the new chapter of his life.
Listing his influential Milan legends, Giroud seemed like he was really fired up for the new chapter after nine years in England.
"I still feel like a little kid at 35, or almost 35 years old. When I was young, I looked up to Jean-Pierre Papin, Andriy Shevchenko and obviously Paolo Maldini. This team made me dream. I was also a big fan of Marco van Basten. So many great players have played in this massive club in Europe. I also feel proud because my favourite player when I was a teenager, was Sheva. And I'm lucky to have the opportunity to play, like him, for this massive club and to write history. We will have fun," started Giroud.
??? @_OlivierGiroud_ backstage unlocked ?? #NewPlayerUnlocked #SempreMilan pic.twitter.com/QuccAKkY8C

— AC Milan (@acmilan) July 17, 2021
He also said he wanted to join the club because they are playing in the Champions League again. But a familial connection is also important as his family lives in a city 264 kilometres away.
"I will be closer to my family as well, because I come from Grenoble. I'm really excited, I'm looking forward to play the first game. It's true that both my grandmothers were Italian. I'm very proud of my Italian origins, because I learned Italian at school, I love the country."
Giroud will have familiar faces waiting for him in the dressing room as the side bought Fikayo Tomori this summer after a loan last half-season. Olivier also trained with the new goalkeeper Mike Maignan in the French national team.
"I spoke with Fik [Fikayo Tomori] a few weeks ago and he said: 'we are waiting for you to help us win the Scudetto'. I don't want to put too much pressure on everybody, but we obviously want to be the protagonists. I spoke to Mike Maignan about the arrival at Milan. When Hugo Lloris stops, I think he will become the first choice for France. He's very talented, I feel we have a strong team this year. I hope the team will improve and that we will always give our best to reach our targets."