German managers in England react to Rangnick arriving: Unfortunately, a good coach is coming here
27.11.2021.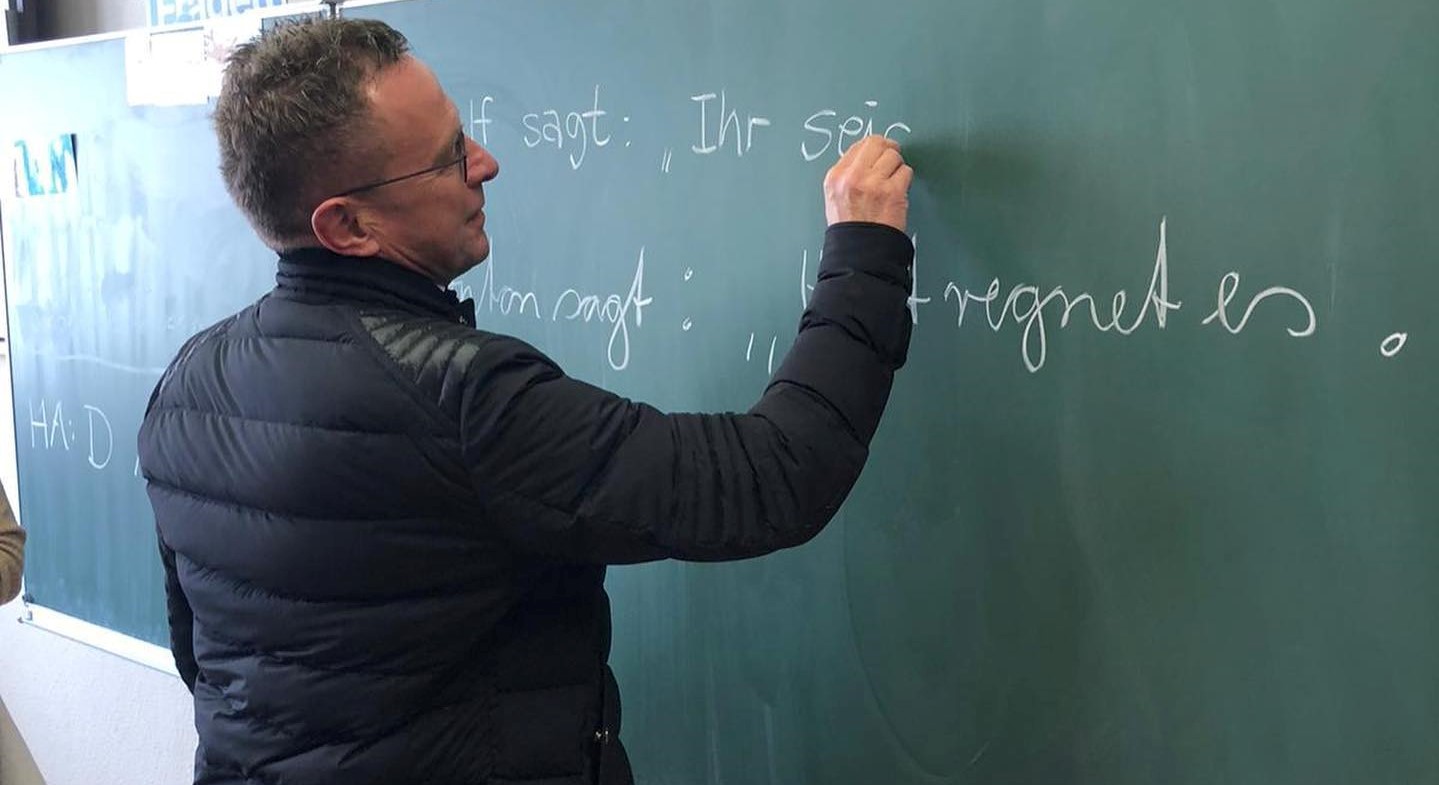 The broader footballing public is now just starting to realize who is Ralf Rangnick and how massive of a figure he is for football in Germany. The current Lokomotiv Moscow sports and development director has been credited as an architect of the Red Bull football empire. More impressively, as a godfather of German managerial revolution.
It's the German tacticians that are so valued today and a lot of them have been influenced by Rnagnick. With the incoming Manchester United interim manager often stating his style matches Jurgen Klopp's the most. Now the Liverpool manager is reacting to the expected hire.
"Unfortunately a good coach is coming to England, to Manchester United! United will be organised on the pitch. That's not good news for other teams. He's a really good man and an outstanding coach. He's a really experienced manager and famously built two clubs from nowhere to proper forces in Germany - Hoffenheim and RB Leipzig. He's done a lot of different jobs in football, but his first concern was always being a coach, being a manager, and that's what his best skill is," stated Klopp.
The godfather of German football is a strong nickname and Thomas Tuchel, the current champion of Europe with Chelsea, confirmed the title.
"He helped me a lot, because he was my coach and then he was one of the main figures to convince me to try coaching. So he had a huge influence on all of us at this time. He showed us that it's not necessary to follow people to the toilet in football games, because that was the belief in these days, that defenders follow strikers wherever they go. He showed us it's possible to defend everybody in a zone," stated Tuchel.
The latest reports claim that Lokomotiv accepted the release clause United will pay and now the hire is only a matter of time.