From thinking about becoming a policeman to signing for the champions: Gosens changes clubs, not the shirt colour
28.1.2022.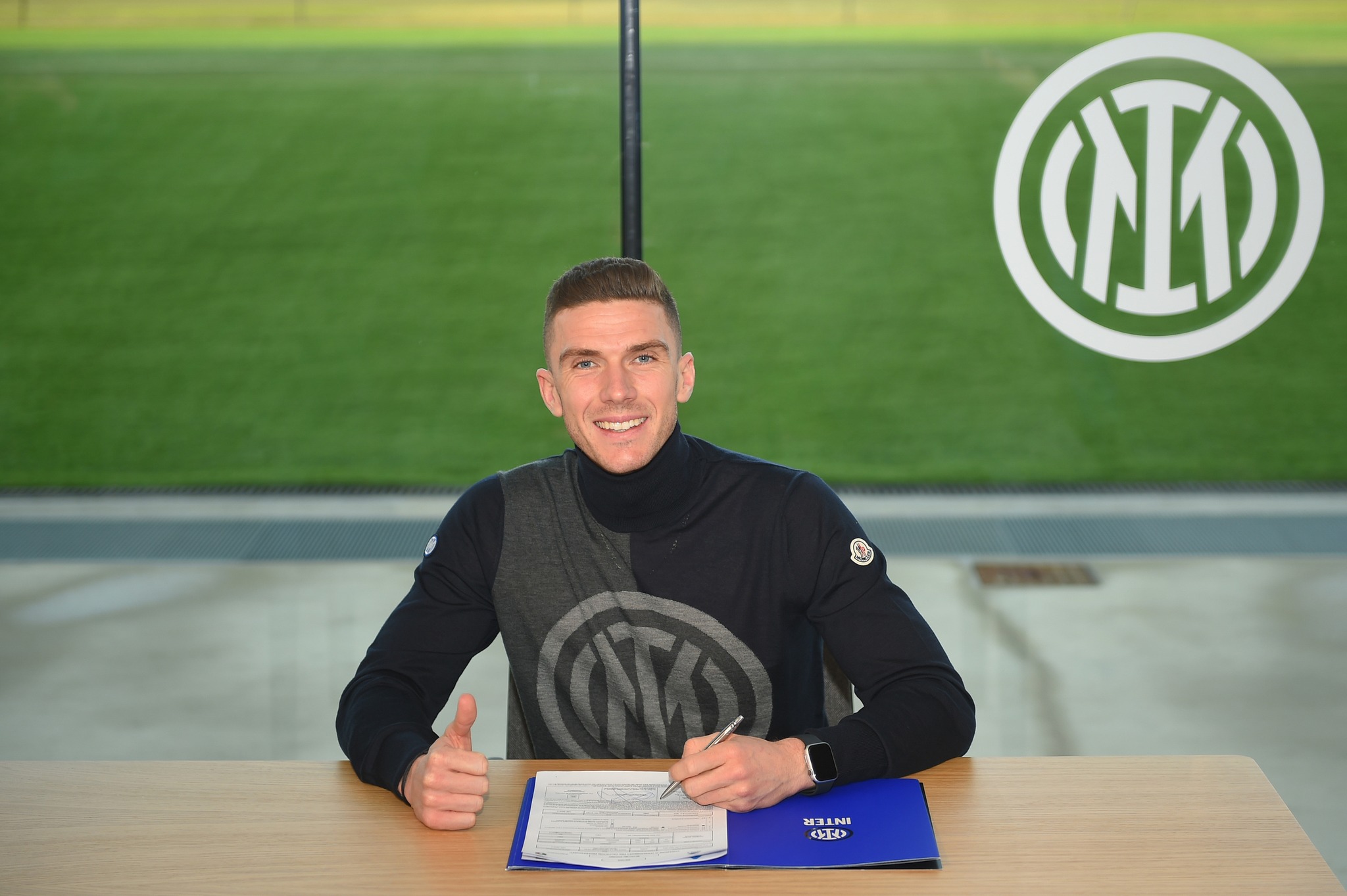 Not quite a Jamie Vardy story of rags to riches, yet Robin Gosens had his own unusual path to football relevance. Going from playing for Heracles Almelo in 2017, moving for €1,170,000, to now playing for the champions of Italy! Inter concluded the signing of the Germany international as a six-month loan with an obligation to buy.
The purchase will be mandatory if certain conditions are met, yet that seemingly won't be an issue as they are just a formality. Gosens will cost Nerazzurri €25,000,000 and Atalanta have made quite the profit.
While Gosens has made quite the story for himself, having been ridiculed for the majority of his youth career. Enduring the mockery of those who told him that he had no technique, that he did not know how to receive a ball. He had also thought about a Plan B action, taking a course to become a police officer. Gosens even had an audition with Borussia Dortmund which he didn't pass.
He kept to his mantra "always give more than what others give, it's the only way to improve" and that paid dividends. Yet Atalanta and Gian Pierro Gasperini have been vital for his success.
"More than four years have passed since I arrived at Atalantabc as an unknown boy. It gave me the chance to play in Serie A and the confidence to grow as a player and especially as a man," wrote in his goodbye the 27-year-old.
At Inter, he will be reunited with Allesandro Bastoni, who was at La Dea and the two developed a strong relationship.
"We are talking almost every day, not only now, already two, three years ago he told me what a great club it is, that it is a pride to play for Inter, but for me it was not a difficult choice, he did not have to convince me why I also know that it's a great team. He told me the story of the club, the team, how we work here and I'm happy to have already spoken with him," said Gosens.
The wing-back has scored 29 goals for Atalanta in 157 games, with 21 assists. Now, at Inter, he is to continue a strong line of German players, as players like Karl-Heinz Rummenigge, Hansi Muller, Lothar Mattheus, Andreas Brehme, Jurgen Klinsmann, Matthias Sammer, and Lukas Podolski played for the Guiseppe Meazze club.
"This is also a great pride, here there have been great champions who have written history with this club. I hope to be able to continue writing this history, it is an ambition that I have, I have come with a great desire to continue this tradition of German players and I can't wait. It is a great pride because I have arrived in one of the biggest teams in Europe, I am too happy to be here and I really want to start."