Foxes have the best defence in the league, Rodgers signs an extension
7.12.2019.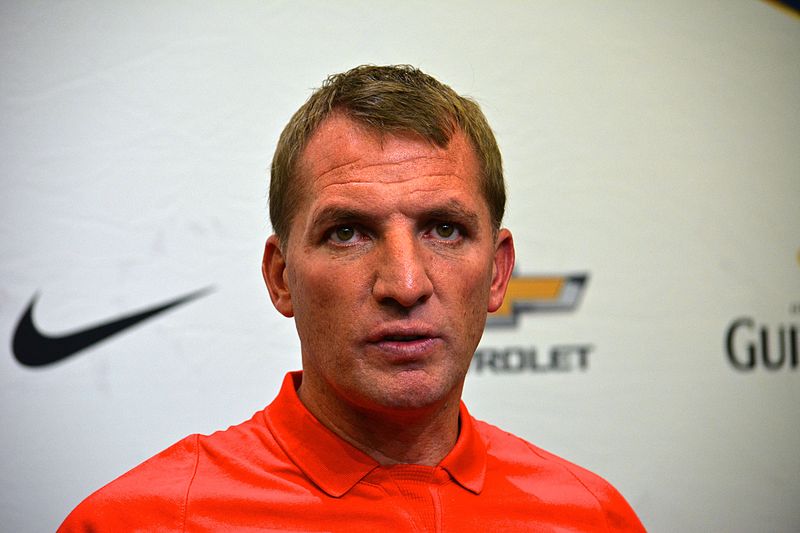 As soon as Unai Emery was sacked, rumours of Arsenal wanting to succeed the Spaniard with Brendon Rodgers surfaced. Be they true or not, but the English manager squashed the reports by saying he's is happy at King Power stadium. And how can he not be, his team is second-placed, has a better goal difference than the leaders, is supreme defensively.
It all resulted in Brendan Rodgers signing a contract extension with the club even though his original deal lasted until 2022. Now, the Englishman will stay at King Power until 2025.
Leicester City Chairman Aiyawatt Srivaddhanaprabha commented on why the manager received such a long-term contract, especially for a mid-table side Leicester isn't anymore, but is still regarded as such.
"Brendan's qualities as a coach are well-known and evident in the way he has sought to unlock the potential in every member of our exciting young squad. But just as important to us is the suitability of Brendan's wider philosophy to the Club's established culture and values. He and his staff immersed themselves immediately, building an understanding for the Club and the city and an appreciation for what makes them special," said the chairman.
My favourite goal under Brendan Rodgers has been _____________________ pic.twitter.com/9jorGXDReL

— Leicester City (@LCFC) December 7, 2019
But Brendan did earn every cent of the deal.

Leicester have won 17 of 26 Premier League matches since Rodgers' appointment.

The team is second in the league with a better goal difference than Liverpool. Foxes have it at 35:9, while the Reds are at 37:14.
Leicester conceded the least amount of goals - just nine in 15 matches. They have conceded none from set-pieces.
They have kept the most clean sheets in the league with Kasper Schmeichel being one of the most successful goalkeepers in Europe regarding that stat. (But not the best).
The team is the best in PL regarding shots on target faced per game - just 2.9. And also in regards to tackles per game - 20.9.
All that after selling Harry Maguire as the most expensive defender ever.
The team has far better stats than in the 2015/2016 title-winning season. More goals (2.3 compared to 1.8), fewer goals conceded (0.6 to 0.9), more shots (14.5 : 13.7), more points (2.3 : 2.1) but most importantly, the possession changed. Under Claudio Ranier the side was a counter-attacking wonder, Rodgers plays possession football and the side has the ball in their feet much more 58% compared to 42% in 2015/2016.
But the side that won the title did what they achieved over 38 games. The lads led by Rodgers still have some proving to do, as does Brendan himself.