Former club of James Rodriguez reveals he joined Everton for free!
18.9.2020.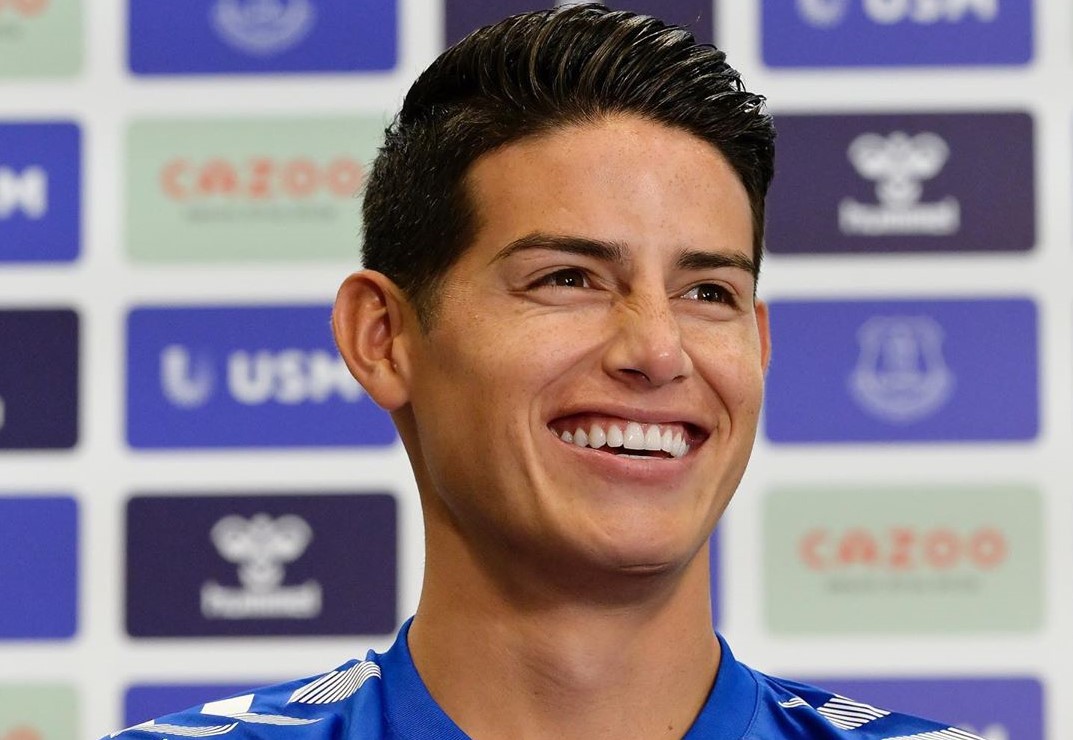 Barcelona was deemed as a broken club seeing how they sold Ivan Rakitic for peanuts and are allowing Luis Suarez and Arturo Vidal to leave with no fees or with small ones. But their rivals have passed even worse financially in the case of James Rodriguez.
James' former club Banfield would've received remuneration as a part of the solidarity payment rule, that gives a small percentage of a transfer to a club who trained the player between the ages of 12 and 23. With a rate of 0.5% of the transfer per year, which can surmount to massive sums in case of big moves.
It was believed that Everton paid James €25,000,000 and in that case, Banfield would earn €250,000 for this transfer as the player spent two years with them. Which doesn't sound a lot but considering Banfield's eighth-biggest signing of all time was paid €280,000, it is.
Now the Argentinian club revealed that they won't be getting any money as Rodriguez moved as a free player, agreeing on termination with Los Blancos.
"After hearing the news of the transfer of James Rodriguez from Real Madrid to Everton, and with attention to the current FIFA regulations, the Club Atletico Banfield made the pertinent inquiries to find out if it was their responsibility to collect money through a solidarity mechanism.
Despite various reports from news outlets that indicated that the transfer had been for a significant cost - a situation in which Banfield was going to have benefited from with a percentage of that sum for having contributed to the training of the player - we have discovered that this was not the case.
Unfortunately, because of the nature of James Rodriguez's transfer from Real Madrid to Everton to Banfield, no money is due. The transaction was made at no cost, as if he were a free player."
Real was desperate to relieve themselves of James salary that they accepted a move with no fee. Which makes Everton made the biggest steal of the transfer window. Even if the Colombian performs averagely, he will improve the presence of the English club in South America.
With Gareth Bale about to leave on a loan in which Tottenham will pay only half his salary, it's clear to see that Real is struggling as well. The long-term massive contracts they dished out are starting to haunt them.
Last season, James played only in eight La Liga matches, spending 728 minutes total on the pitch in all competitions. Only last summer, Real rejected Atletico Madrid for what was believed to be €20,000,000. They paid a year's salary to James and released him for free just 12 months after.