Footballers with highest market value increases in 2020
26.12.2020.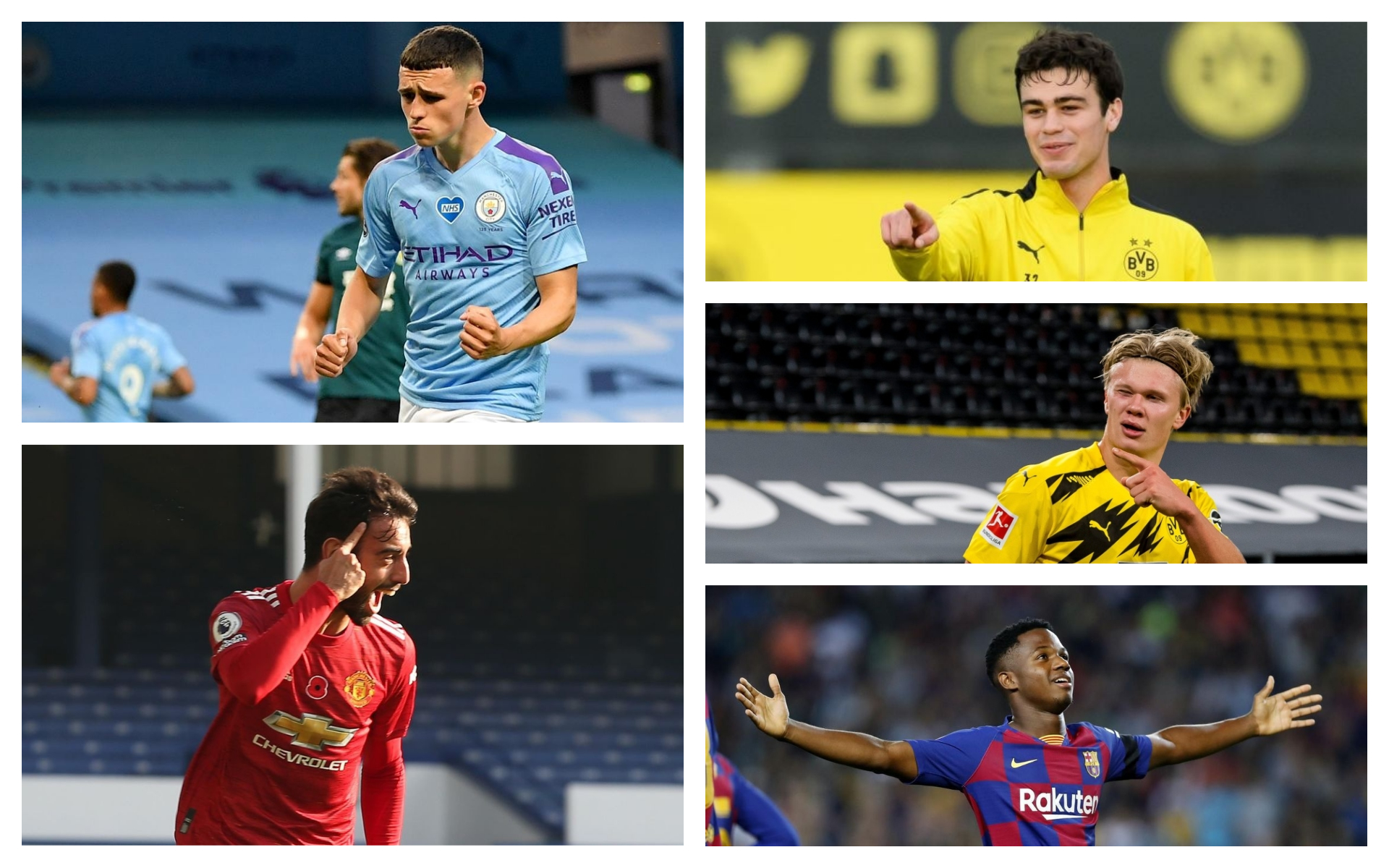 It's unnecessary to say that 2020 was the weirdest year in modern history, not just in football. But the world kept rolling somehow with adjustment and so did the most popular show on the planet. While it's the worst year for many, many people across the world, some have made the most out of it. Like these footballers with the highest market value increases in 2020.
Since the first January of 2020, these players saw their estimations of value explode through stellar performances. As usual, these market value estimations have been made by the only global authority Transfermarkt.
See how the values of football players have increased over the course of 2020.
Bukayo Saka (Arsenal) - €27,000,000 increase
Arsenal always seemed to have a fast-paced wide player ready in their academy. They've had some players fail to meet up their potential and they Serge Gnabry slip through their fingers. Now, the Gunners are giving ample chances to the 19-year-old Bukayo Saka.
The versatile player is primarily a left-midfielder and a left-back but was employed all over the pitch by Mikel Arteta. While Arsenal has been opposite of successful, the academy product managed to jump from the €13,000,000 assessment to a €40,000,000 mark. An increase of 207.7% that is second-largest in terms of percentage on this list.
With his contract running up to 2024, it seems that the Gunners have finally secured a homegrown talent after a while.
Giovanni Reyna (Borussia Dortmund) - €30,000,000 increase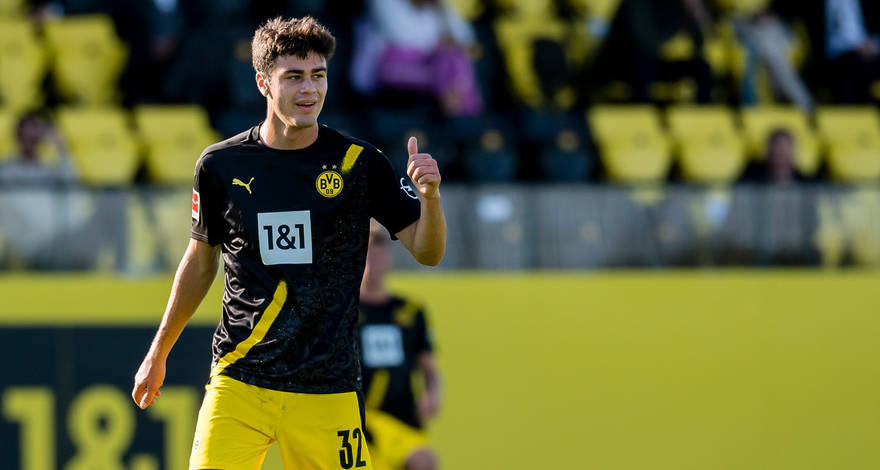 America's Golden Boy, as the first person on this list of players on the rise calls him often, Giovanni Reyna, known mostly as Gio, is making managers reconsider the beliefs regarding age in football. Turning 18 only in the middle of November of 2020, Gio Reyna managed to record a €30,000,000 increase in value. Starting from zip.
Hence, his percentage increase can't be calculated but the success is still staggering considering the young American only played 40 games for Borussia so far in his career. With five goals and eight assists, he seems like an even bigger prospect than Christian Pulisic, who was sold for €64,000,000 in the winter of 2019.
We can expect a similar transfer fee for BVB from Reyna, the only question is when.
Mason Greenwood (Manchester United) - €30,000,000 increase
With the public's attention focus so heavily on the unsuccessful chase for Jadon Sancho, Manchester United Mason Greenwood wasn't getting the care he possibly earned. Although his undefined position and a role at United didn't help him, as he is still switching between a right-winger and a forward.
That didn't stop the 19-year-old to get a €30,000,000 increase in worth, a 150% that is, as he entered the year valued at €20,000,000 already. This season, Greenwood scored one goal in nine Premier League appearances with a goal each in both the Champions League and the Carabao Cup. Not much, but the Transfermarkt experts must value his contract with such a financially strong club as United.
With his contract running out in 2023, Greenwood is most likely to get a bump when a new deal gets served up to him.
Phil Foden (Manchester City) - €30,000,000 increase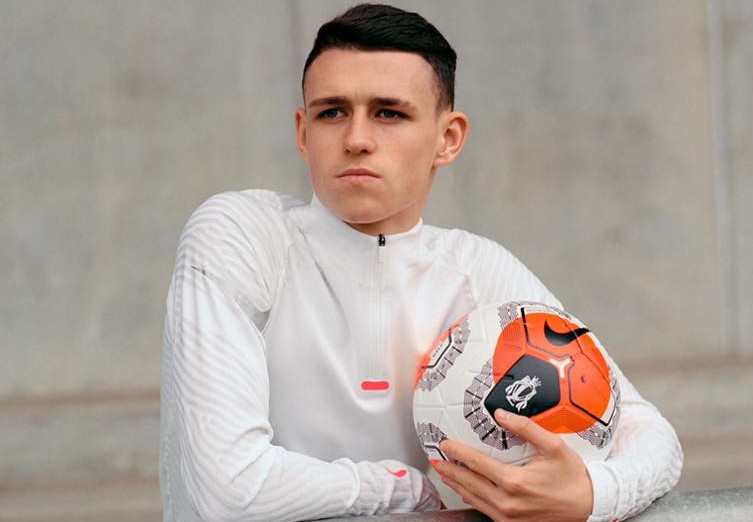 For years now Pep Guardiola has been talking how Phil Foden has the potential to be the world's best player and has now finally started to give the opportunity to the young Englishman. The 20-year-old got 17 appearances in this season, nine of them in the league, with 23 games played in the last campaign but just over 892 minutes.
As for the current season, Guardiola is mostly using Foden on the left-hand side but wants him in the attack. Hopefully, not just because City is struggling with attacking talents' injuries.
"In this moment I see him playing up front because he is dynamic, the sense of goal, he helps us with the first pressure and then afterwards backwards. I'm pretty sure that with age – when he becomes 24 or 25 - he will be able to play more in the defensive midfield. He has to understand situations sometimes but it is part of the age. Now he can play both wings, behind the striker or a striker," said Guardiola.
Foden's worth increased hundredfold from €30,000,000 to €60,000,000 in 2020 without him excelling as Guardiola announced.
Bruno Fernandes (Manchester United) - €30,000,000
Before his transfer to Old Trafford, Bruno Fernandes had one of the most drawn-out sagas which ended with Sporting Lisbon triumphing on the negotiating table. Or at least that is what was believed. After a year at Manchester United, it seems that the Red Devils made a sound deal.
In 42 games for the English club, the Portuguese 26-year-old scored 25 goals and assisted 15 more. Bruno arrived at the north of England with the €60,000,000 appraisal and his value increased for only €30,000,000. Which must be the biggest undersell on this list of players with the highest increase in value over the course of 2020. With the 40 goal involvements from the get-go, in a struggling team at that, the Portuguese playmaker deserved a far higher market value than at least €100,000,000.
Ansu Fati (Barcelona) - €40,000,000 increase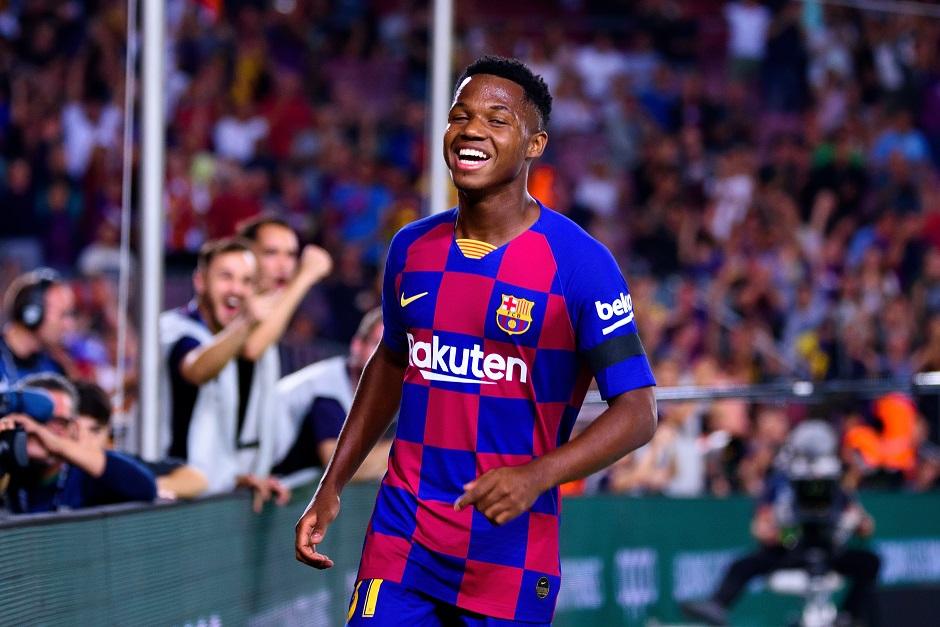 Transfermarkt's tendency to appreciate youth is easily detectable in the case of Ansu Fati, who started the year at a €40,000,000 rating and is now just €10,000,000 short of the United leader Fernandes. Yes, Fati did dazzle La Liga since his arrival and has broken some records that have been set a while ago by Leo Messi or Bojan Krkic in most cases.
Yet, if Barcelona's recruitment strategy worked in previous years, Fati wouldn't have had such an easy time getting into the starting lineup and becoming so important as fast as he did. But the nine goal involvements in 10 games this season alone show why Fati is regarded highly. Although he did have only nine goal involvements in 33 games last season, so the €80,000,000 appraisal is far too high.
Alphonso Davies (Bayern Munich) - €55,000,000 increase
Winning the Champions League in the first season and benching an €80,000,000 signing will make you raise some eyebrows and your own value. Alphonso Davies became one of the most exciting left-backs in the world and has done so in a record time, having just exited the teenage years in late 2020.
Although he did show his age and nervousness in the CL final against PSG, the Canadian player impressed in the most of his 46 games played last season. With 10 assists made as a left-back. He recorded the biggest percentage increase as his value went from €25,000,000 to €80,000,000 which is an increase of 220%! With his contract set to expire in 2025, Bayern can face the departure of David Alaba easier, while Lucas Hernandez might have to be forced to the centre-back position.
Erling Haaland (Borussia Dortmund) - €65,000,000 increase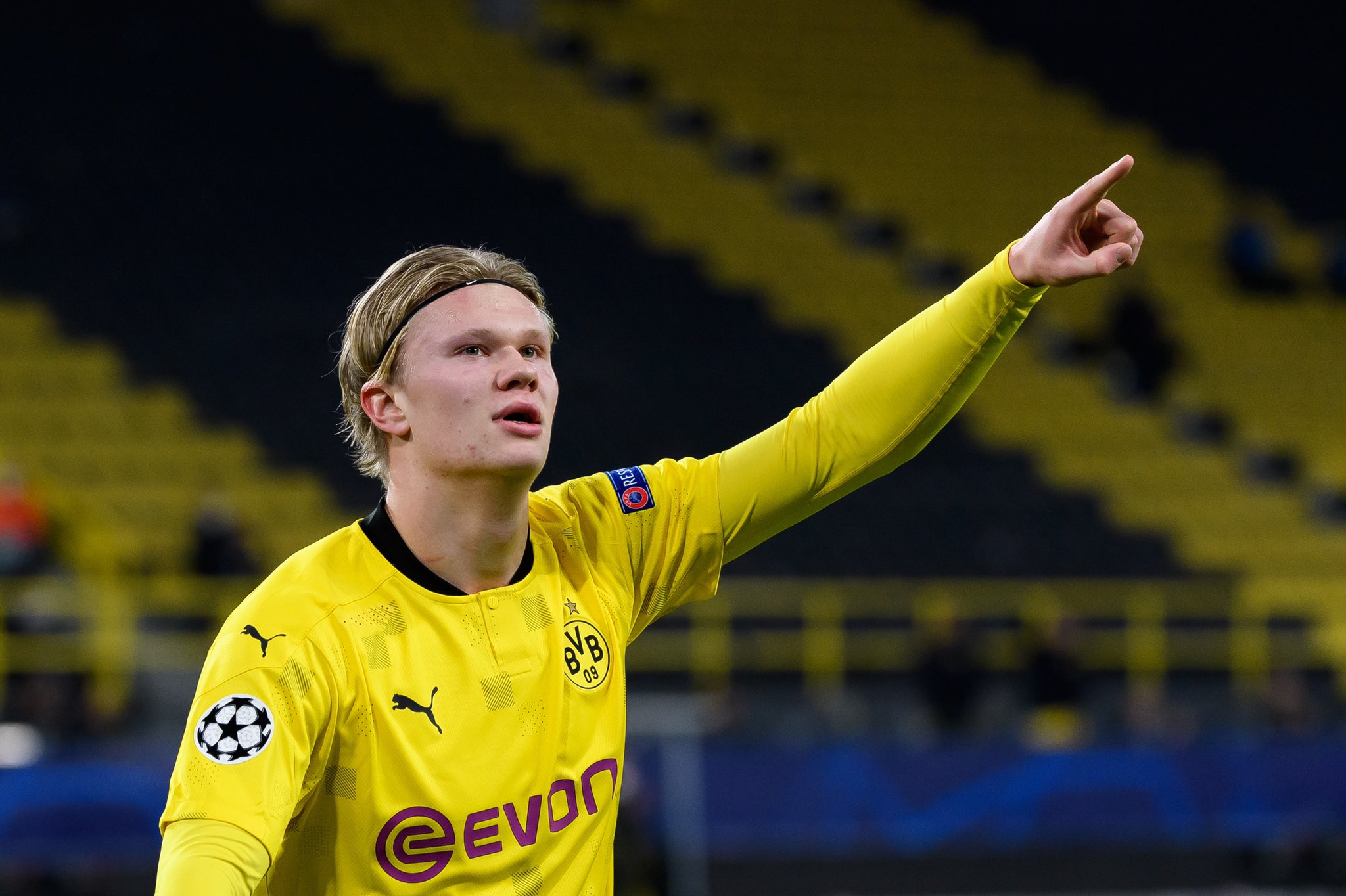 Not surprising at all, the list of players who experienced the highest market value increase in 2020 is the player who had the quickest rise to superstardom of all players. Erling Haaland already tickled the imagination of footballing Europe by scoring eight Champions League goals with Red Bull Salzburg. He then delivered and then some with Borussia Dortmund.
Joining BVB in the winter, Haaland instantly became one of the best winter purchases in the history of the sport, let alone the league or the club. Since arriving at Westfalen, the Norweigan striker has 33 goals and six assists. Scoring at will at times and getting to be one of only 12 players with values of €100,000,000 and more.
Haaland was already appraised at €45,000,000 when he entered January 2020 and considering the value of some of the other players on this list, the Golden Boy winner already deserves to be north of the 100 million mark.
Which players will have the highest market value increases in 2021? 
Check out the video here